Driveway Paving Choices

Driveway paving can range from very simple to more elaborate designs...from the inexpensive to the most costly. There are many different types of driveway materials to choose from, so it really comes down to what you like and what is within your budget.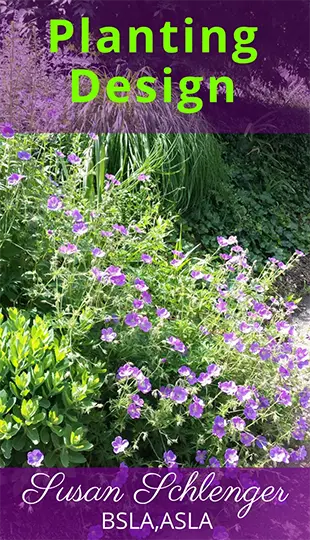 Get your free planting design guide!

It may be a matter of matching the right style or feel to the rest of your landscape. Upkeep and maintenance is another factor.
Sometimes it might be personal preference. Often it is the cost which will effect your decision on which driveway paving to use, since driveway pricing of materials can vary greatly.
Here are the basic driveway materials to choose from.
Please also see Paving Costs for detailed pricing!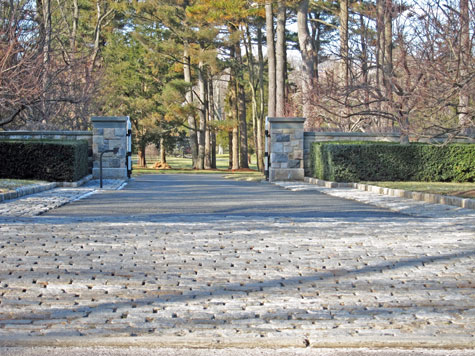 Asphalt and Stone Paving Combination at Entry


Loose Stone Driveway

There are various types of loose stone to choose for your driveway. This type of stone is relatively inexpensive compared to all the other driveway materials. It can erode away but can also be easily replaced. A driveway edging should be used to keep it neat and in place, so that it doesn't travel into the lawn or planting beds. Snow removal can be difficult with this stone. It can be a little difficult to walk on.
Loose stone is very natural looking in casual settings. You might also consider tar and chip (see below) or decomposed granite.


Asphalt

See asphalt driveway paving and asphalt driveway sealers
Asphalt is another relatively inexpensive material. It is a simple and functional choice.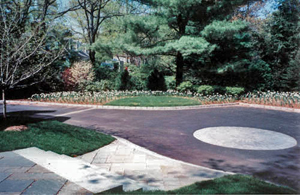 It works well with all types of residences.
Although you can use edging with it if you want to, it is not a necessity. In addition, you can dress it up by adding other materials.
I sometimes edge asphalt driveways with tumbled pavers. I will line the driveway with two rows of the pavers.
They can be laid parallel or perpendicular to the driveway edge.

The pavers will add interest to asphalt driveway paving. I might add a driveway apron at the beginning of the driveway at the street. If using driveway pavers, cobblestones or travertine pavers, these can be laid parallel and perpendicular to the street, or they can be placed on the diagonal.
Sometimes I also add a circle of pavers in the asphalt, near the front walk as a welcoming element. You can also use travertine pavers with asphalt.
Any of these ideas can be used to add another type of material and texture to the asphalt. You can use just one of these ideas, or combine some of them.
If you would like to find out about how much all areas of landscaping costs, take a look at my Landscaping Costs Book



Tar and Chip Driveways

Tar and chip driveways are a more rustic type of paving material. It is created by mixing both stone and asphalt together. You can choose various colored stones, such as brown or tan.
See how much a tar and chip driveway costs along with optional cobblestone edging.



Concrete Driveways

Hmm...what can I say about concrete. Ok. I don't like it for a driveway. Here is why. It can crack, and matching the concrete color during a repair is difficult. It is much more expensive than asphalt. I don't really see the advantage of using it.


Stamped Concrete

I feel the same way about a stamped concrete driveway as using concrete. In addition, it has another disadvantage. If you choose a design that mimics natural looking stone, your construction joints must go through this design. Learn more about stamped concrete driveways.

You have a better chance for that nor occurring if you use a geometric pattern. At least in this type of installation, the construction joints can blend in with other necessary ones.


Pavers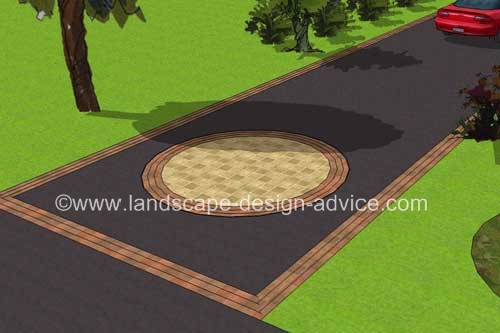 See some options shown in 3D driveway designs


Many people like to create a driveway completely out of pavers. I have done this for clients.

However I would prefer to use tumbled pavers as a design element in conjunction with other simpler materials (loose stone or asphalt), as mentioned above.
If paving the entire driveway with pavers, consider all of the different patterns for a driveway paver design.
Designs such as herringbone provide interest. Take a look also at the fish scale design...this is a lot of fun when used on large expanses, such as driveways.
You can go to my page on concrete pavers to read more about using this material. There is a lot of information there on the driveway paver. You can also go to driveway pavers to read about using this material creatively for a driveway.


Brick Driveways

This driveway image is from the company Historical Bricks, which offers reclaimed brick materials...a great look.


Brick can be laid dry or in concrete. It's fine to lay brick dry, as it's less expensive and very forgiving if there is any movement.
Make sure the brick you select is rated with a high enough strength for vehicular traffic.
Once again, I am partial to the herringbone pattern, but there are other nice brick designs too.
The brick driveway can also have a double soldier course, or border. As with the tumbled pavers, you can also add a circle design to a prominent place.
Cobblestone Driveway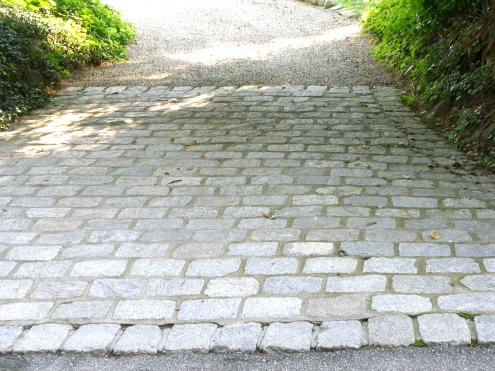 A cobblestone driveway is made out of granite block, known as Belgian Block. This will create a look similar to the old European cobbled streets. Very nice! Also very expensive. You might consider doing a granite block driveway apron at the driveway entry. It can be 15 to 20 feet long, and as wide or wider than the rest of the driveway. This adds additional interest to the driveway paving.



Confused about which paving material to use?
See my comparisons!

Pavers and Concrete

Pavers and Brick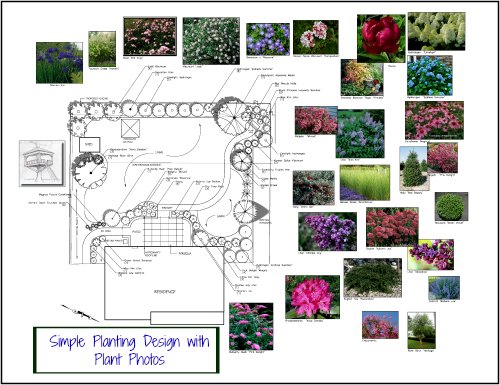 If you enjoyed this page, please share it!

Landscape Design Advice

›

Driveway Designs

› Driveway Paving