Landscape Design Ebooks


Written by Susan Schlenger

If you are confused about landscaping, here are some landscape design ebooks that I have written on popular subjects. These are topics that most homeowners have trouble with. I know this from my clients...you are not alone!
Click on the books below to get more information as to how a particular book can help you.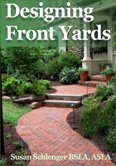 Front yard designs are at the top of the list for "client confusion". In this book I have covered just about all areas in a clear to understand way, no matter what your main issues are. Read more about it by clicking the above link.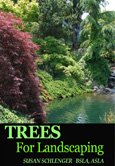 If you want to know the best trees to select for your landscape, take a look at this detailed book. It lists the trees I use in my landscape designs and why. I have also provided specific information for each tree, such as height, width, outstanding features, etc.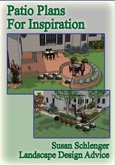 If you want a new patio, or even modify an existing one, you will find this book extremely valuable. Why? Because in it you will find many of my professional designs! Standard drawings, 3D designs and also photos of projects are included. I also offer many tips. One of the designs in the book was featured on the Nate Berkus TV show in 2011.






If you are unaware of landscaping costs (and most people are), you need this book. Over the years I have done project estimating and also reviewed contractor bids for clients, so I am very aware of pricing. I tell it all in this book!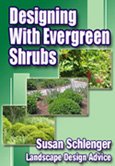 Deciding on the right evergreen shrubs can make or break your landscape, so take a look at this detailed book on this type of plant. I show pictures, give helpful tips, and also provide specific information on the best evergreen shrubs to use. Heights, widths, plantings zones, etc. are stated for each plant. Use this as a guide for your front foundation planting or anywhere else you want all season greenery.




Return From Landscape Design Ebooks to Landscape Design Advice Home