Deck Ideas
Sizes, Materials and Features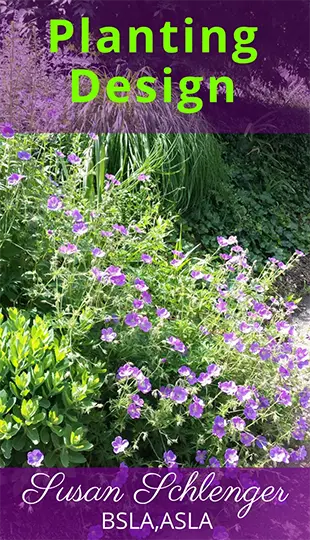 Get your free planting design guide!
Perhaps you have decided that you want a deck and need some deck ideas. Decks are often a good choice when the room your are exiting out of, such as your kitchen, is pretty high above the ground.


You could use a patio too, but it would be more costly due to the necessary sidewalls. This would really be a raised terrace.

What shape will your deck be? What size? Will it be one level or multi-level? Which material should you use? These are all decisions that will have to be made. You will find lots of information here to help you.
Materials, Prices and Finishes - Excellent information in Question & Answer format!
Ipe Wood - One of the nicest wood choices.

Types of Wood - Learn about wood choices and info.

Deck Video - A fun video showing multilevel deck with glass railings in 3D.

Deck Steps - How to design deck stairs.
Deck Sizes

- How Big?

The first thing to think about is what size deck do you need. When designing a deck, most people want to have a deck at least for outside dining. Therefore, your deck should accommodate a table and chairs comfortably.
15' by 15' will be the minimum size needed for a typical dining table and chairs. This could be a 60" round (diameter) table or a 72" long dining table.

It's a good idea to decide on your outdoor dining furniture before you commit to a deck size.

If you entertain many people you may want to be able to use an additional table and chairs and the deck will have to be larger.

If you also would like some lounge chairs, they will need a space in length of at least 10'.
Decks can be as large as you need them to be. However, the larger the deck ideas are, the higher the deck costs will be.

Click here to find deck contractors.


Deck Ideas - Layouts
One Level Decks
Deck designs are often on one level. This is a good design concept for many reasons, but there are pros and cons.
One of the good things about a one level deck is that it provides a large space in one area for many people to congregate together.

However, if your deck is very high off the ground, long staircases are not the most comfortable.
You can, however, break them up into sections. For example, create seven steps off the deck, then have a landing, and then turn the remaining set of steps in another direction.

Multi-Level Decks
Another type of design is a multi-level deck. This type of deck has many advantages also. It is an interesting design.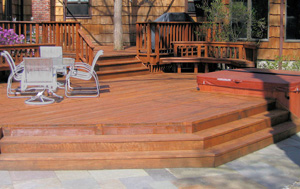 Instead of just having one space, your deck has separate areas and creative shapes.
By doing this you create an additional sitting area, which can be somewhat private from the upper level or just a different area to enjoy.

Another nice aspect of a multi-level deck is that it breaks up that long transition from the upper level deck to the ground level.
A more gradual and enjoyable transition is created.
Rather than going down one long staircase, you can proceed down a set of steps, enter another nicely designed space, and then continue down to your back yard.
It's not that any less steps are there.....it is just that it will be a more enjoyable experience as you access different levels.
Often when people are on a high deck, the deck railings obstructs your view. By creating a lower deck, you can have very wide steps leading down to it. This reduces the expanse of railing and opens up the view.
Check the building codes where you live regarding step dimensions and the regulations for deck ideas where deck steps are wide.
As mentioned above deck ideas can be interesting shapes. Perhaps a hexagon fits in with the architecture of your house. Homes with strong bay windows often lend themselves to a hexagon shaped deck due to the same angles. You might even consider part of the deck being curved...yes it can be done!
Another great feature that you can add to your deck is an outdoor entertainment system so that you enjoy your outdoor space even more!
Deck Materials
There are a variety of deck materials available. Most of them are natural wood, but there are also the composite deck material which is claimed to be no maintenance. I am aware that many people do not want deck maintenance. However, composite decks are not a natural material and the look created will be quite different than a deck made out of natural wood. Over the years, new companies emerge providing composite decks. They do come in different colors.
By the way, you might like to see a 3D animated design I did which includes a multi level deck with glass railings...some interesting deck ideas! Just visit my page showing a complete backyard design, including a pool, decks, pergola, outdoor kitchen and plantings.
For those who like natural materials, there are many types of wood to choose from. Here are some deck ideas as to which materials you might select.
At the higher end of the spectrum is either

mahogony

or some of the

Brazilian woods

, such as the beautiful Ipe Wood. These materials can be left alone or stained.

Another nice wood is

cedar

. It is known to be long lasting and it resist decay and insect. It is a very nice wood and less expensive than the Brazilian woods.



Redwood

is another material.



Pressure treated pine

is at the lower end. Years ago there were claims that it would last 30 years, but we now know this is not the case. However, when considering costs, it may be acceptable for your project.


Deck Features
Adding special features will add interest to a deck. Built in benches are one option. They create another dimension to the deck and provide additional seating.
Built in planters are also nice. They add the opportunity for greenery and flowers right on the deck and add some additional architecture also. The planters should be fairly wide so the plants have enough room to grow and can get enough water. Flowering plants, whether it be annuals or perennials, are a good choice. Perhaps you would like to have both?
Awnings and Pergolas for Hot and Sunny Decks
How can you create shade on a sunny deck? There are a few options to incorporate into your deck ideas. Outdoor awnings are available which will definitely provide the shade you are looking for. They come in many colors and fabrics. There are even electric ones for ease of use. Another way to add shade is by adding an overhead trellis or pergola. This can be over the entire deck, or it might just be over one area. Usually it is attached to the house, where it becomes more of an architectural element.
Take a look at Alumawood Patio Covers for some great ideas. Be sure to watch the video!
Plants can be hung from the above trellis work, giving the area a garden look. Using lots of flower pots will add greenery and color to your deck....and you won't have to be worried about deer or rabbits (usually!)


Deck Costs and Pricing
The price of your deck will vary depending on how large it is, what material is used, what, if any, special features are included, and any other intricate detail work and deck ideas you have, such as special deck rails.
Pressure treated wood is the least expensive.
Next is cedar or redwood.
The most expensive deck materials are mahogany or Brazilian woods.

Click here to find deck contractors. They are all screened and you will be provided with a minimum of three estimates...you can compare prices and see who is the best fit.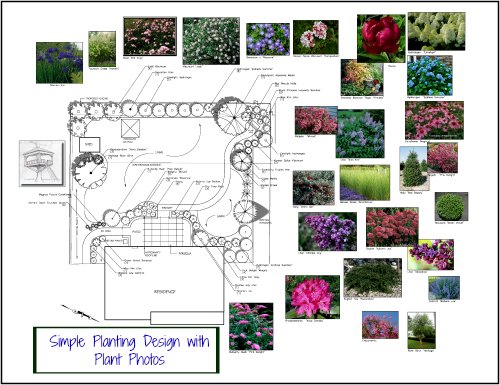 If you enjoyed this page, please share it!