Designing Your Deck Steps and Staircase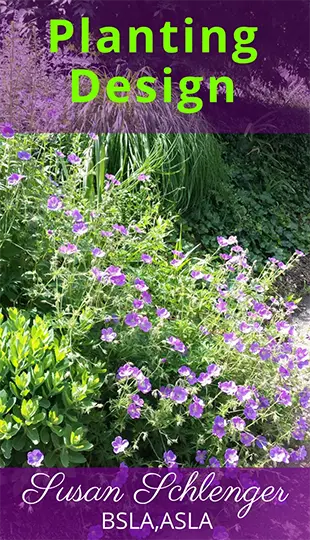 Get your free planting design guide!
Deck steps are needed because a deck is typically raised off the ground. However, you just don't want any old deck staircase! How the steps are designed can make the difference between a great deck design and a mediocre one.
In addition, poorly designed stairs can even cause a deck to be uncomfortable and unattractive. It's much nicer to have groups of fewer steps than one long run. Also, design with wider widths if you have the space to do so.

How Many Steps - How Wide - Riser Heights

Determine the change in elevation from decking to ground level which is the height difference between the top of the deck and where the bottom of the steps will be. This will tell you how many steps you need, although the number is flexible based on how high the risers will be.


Risers can be anywhere from 4 inches high to 9 inches high. However, I would not go any higher than 8 1/2 inches and prefer to stay around maximum 6 or 7 inches if possible. Sometimes this is not an option though. Treads can be 12 inches deep or more.
Here is a good rule to remember. Two riser heights plus one tread depth should equal 24 to 27 inches. For example, if your risers are 6 inches high, your treads can be between 12 and 15 inches deep. Of course the deeper they are, the more space they will take up, and this must be taken into consideration also when designing.
Once you have determined (roughly, as this might be changed) the number of steps, decide if they will be a straight stair run, or broken up with landings and possibly even turns. How do you decide? Ideally, I would try to stay around 4 or 5 steps to a section. If you need 10 deck steps, you should have two sections.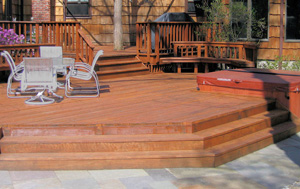 Wide steps create a nice look. Don't be afraid to do this.



As far as placement goes, this should be based on access out of your house and to any patios, driveways etc. Place them where they are convenient...don't design them as an inconvenience. This is where you decide if they need to be turned.
This deck and lovely landscaping was designed by Icon Landscape Development in New Jersey. Tim, the owner, and I worked together many years ago.

A section of deck stairs can extend out from your deck, or they can run alongside it. If they turn, the second section can run back alongside the first section, or extend out at a right angle (or even another angle) to the first flight of steps.


The width of the steps is flexible. A wide deck staircase (5 feet and beyond) feels graceful and looks it too. A narrow one, for example 3 feet wide, might feel cramped. Very wide steps are great...if you have the room for them and they work with your design. These usually work best with a single set of deck stairs.
Related Pages:
Materials, Prices and Finishes - Q&A on decking.

Which Wood Should You Use?

Deck Video - I did this 3D video of a multi-level deck with glass railings!
Contact me if you  would like to chat about a deck or patio design!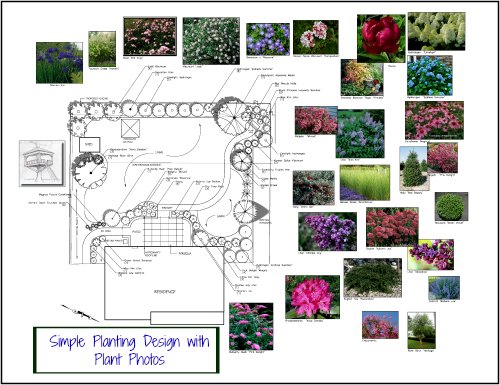 If you enjoyed this page, please share it!


Return From Deck Steps to Deck Ideas
  Landscape Design Advice