Waterfall Designs


Creating Backyard Waterfalls For Ponds, Pools and Streams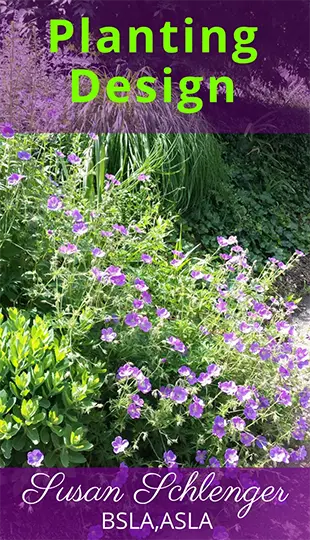 Get your free planting design guide!
Creating natural looking waterfall designs.....it looks so easy, right?
I thought so too, until I went to one of my projects and worked with the pool builder regarding the pool waterfall.
Have you ever been to a stone yard? If it is a good one it can be both exciting and overwhelming.
There are just so many colors, sizes and shapes to choose from for backyard waterfalls.
It took a few hours to select the stones.
Then we got started building the waterfall.
Well, THEY did. I stood there and made suggestions.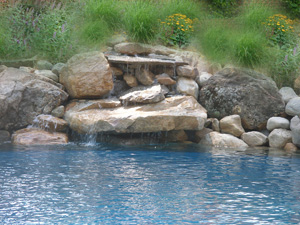 However, it just wasn't coming out the way it should. Oh, we had the right rocks...beautiful large boulders, a huge flat rock for the water to spill over, some small ones too, but it wasn't working. It was too symmetrical, too even. It was too neat.
Since this project was a very special one, I wanted the pool waterfall to be wonderful too.
Please visit my page Waterfall Spillway where I have a great video of a pond and multiple waterfalls. You can also read about the Pondless Water Feature. Or read more about Pond Waterfalls.


Creating Natural Waterfalls
I began looking at pictures of waterfall designs. I would suggest you do this also before you allow your waterfall contractor to begin. You see, I found out there are certain necessary elements to create natural waterfalls. If these elements are not there, the waterfall just isn't going to look natural.
The size and height of the area will impact waterfall designs. (There was a very successful one built on one of my projects that was not very high or deep. Yet the rocks were placed beautifully and the end result showed.)
However, let's assume that you are creating a waterfall that has a decent height and has a fair amount of depth also.
Here are some elements that will create that natural look for landscape waterfalls:
A minimum of two large flat rocks creating two waterfall tiers. These will create a lovely waterfall spillway.
Each of these flat rocks should be built up underneath with small, medium or large boulders.
Although flat rocks creating the waterfall spillway can be lined up, it looks better if the bottom one is straight and the upper one is angled.
Place large boulders towards the sides.
Fill in the spaces with smaller boulders/rocks. The rocks should be of different sizes and shapes.
Place a couple of smaller flat rocks along the edges. Place some stones on top of these rocks.
Edge the waterfall with at least one large boulder extending out past the main waterfall area.
Place a beautiful boulder out from the waterfall in the landscape, but not too far away.
Try to use at least one boulder that stands on end with a narrower top. This complete change of shape and form provides interest in waterfall designs.
When all of these rocks are placed, add lots of small to medium rocks.
Also add many very small rocks, almost like large pebbles.
Pockets can be left to place some plants in pots as an option. Plants around the waterfall should be also placed carefully. Those that you might find along a waterfall in the woods or forest, or at least similar in looks, will be best as they look the most natural...as if they really belong.
These waterfall techniques can be used for creating ponds, streams or pool waterfalls.
Related Pages:
pool waterfalls
waterfall pictures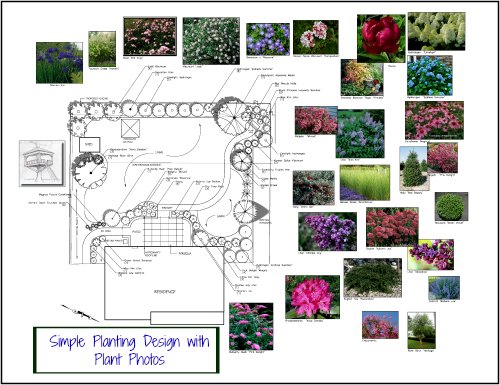 If you enjoyed this page, please share it!