Waterfall Pictures
Nature and Your Backyard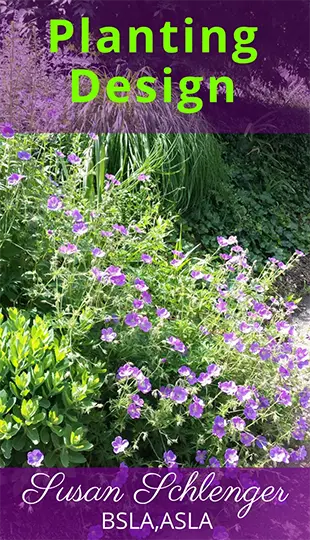 Get your free planting design guide!
Take a look at these beautiful waterfall pictures and get ideas for your own backyard waterfalls.
The key to a beautiful backyard waterfall is to have it look as natural as possible. Just by adding in small rocks here and there won't do the trick. Study waterfall photos from nature and see what the features are that make them powerful.
The best way to create a backyard waterfall is to study those naturally occurring in nature. I do this myself when designing a particular waterfall. So start by looking at the following waterfall pictures.
Not only are these cascades of water huge and powerful, but the waterfall design itself is creative. You actually view the waterfall through the trees and eventually see the stone bridge in the background. If you have some height (not that much of course!), you can create a double, sheeting fall. Sheeting is one look, while trickling along the rocks themselves is another.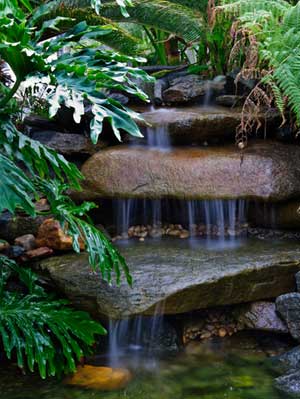 Here is a backyard waterfall picture that is similar waterfalls seen in nature, but at a smaller scale. The water naturally tumbles over the rocks and has natural plantings on both sides. Perhaps it is a bit more "staged" than a water feature you would really see. Nevertheless, it is done well.
See Waterfall Spillway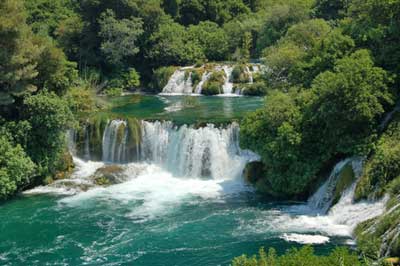 This waterfall scenery shows a fall in the background, then a body of water, then another waterfall falling into an additional pond, lake or what have you. This could work for a backyard on a much smaller scale with the "upper pond" being rather small and the lower pond being the main pond.
Notice how the water gently cascades over the rocks, but the stones are not dramatic. This reminds me of a stream you would see if you were walking through the woods. If you were creating a waterfall design and had some length to play with, you could mimic something like this.
This waterfall scene has a bit of everything...a large sheeting fall, multiple waterfalls, it's high and very wide. This would be hard to copy for your own backyard waterfall, but you could use some of the ideas, such as wide areas of tumbling water.
---
Here are some more beautiful waterfall pictures from www.forestwander.com. Although many of them are very large for backyard waterfalls, there are still aspects of them, or ideas, that you can use for a residential water feature.
For your own backyard waterfall...did you know that you can have a pump which will adjust the water flow? Feel like having some peace and quiet...put it on a gentle flow. Want drama (as in the photo above...well, most likely not THAT dramatic!)? Put it on the strongest water flow setting.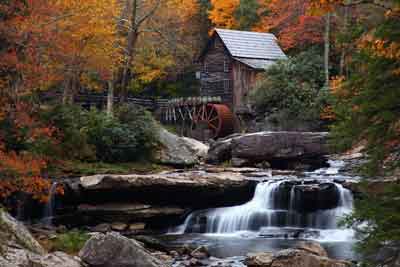 Notice how the waterfall is fairly wide, but what makes it look even wider is the fact that the rocks continue without any water flowing over them. If you have a large expanse of property at a higher elevation, this is a good technique. Add lots of boulders!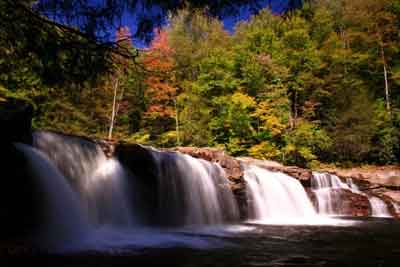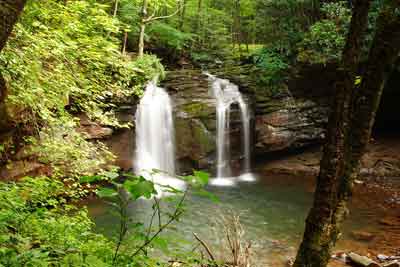 Multiple waterfalls in a pond are great. You can even do this with a small pond. The water can trickle or it can be a steady stream.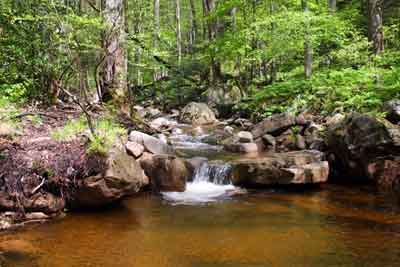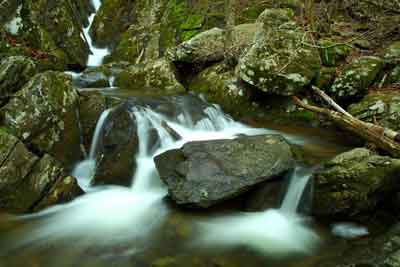 Using large boulders, as often seen in nature, will help you to create a pond and waterfall that looks the most natural. Use the same types of stones, but different shapes and sizes. For example, you could use all moss rock. (As with anything in landscape design, you should not follow rules completely for an interesting project).
Another nice addition is river rock, placed in the bottom of the pond or along the edge. These come in various sizes and in nature are made that way by the constant force of water flowing over them. And they are great looking!
Also visit Water Features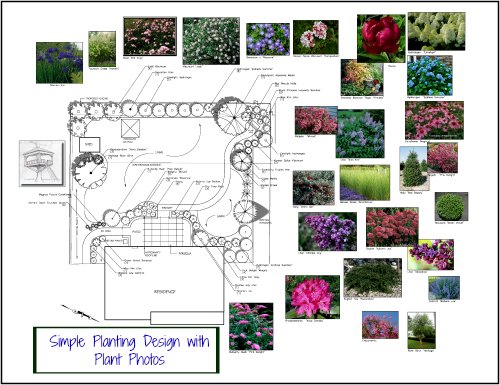 If you enjoyed this page, please share it!


Return From Waterfall Pictures to Waterfall Designs
Landscape Design Advice