Choosing The Very Best Trees For Landscaping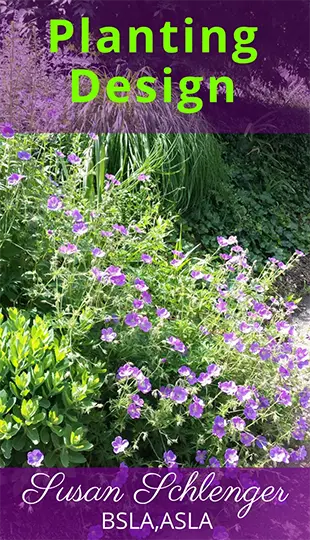 Get your free planting design guide!

Hi...I'm Susan Schlenger, and I'm here to help you choose the right trees for your property without making costly mistakes...with my new ebook.

You don't have to be a professional landscape designer to select great trees for landscaping. However, you need to know that not every tree is perfect for your needs.
Sometimes I look through catalogs and you would think that every tree is the latest and greatest. It is just not so.
However, there ARE trees that are absolutely wonderful!



Discover The Hardiest and Most Striking Trees
For Residential Landscapes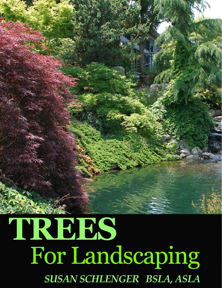 How on earth do you decide with so many trees out there?

Here is what you will get in the book.
The prettiest flowering trees.
The best evergreen trees for general use and for privacy.


Shade trees with the most striking fall color - dazzling reds, purples and golds.


Beautiful photos to help you decide.


Information for each tree as to height, width, planting zone, how fast it grows and more.


Tips and information as to a tree's pros and cons.


Where are the best places to use different trees and how to place them.



Learn All About My Favorite Trees
Prettiest - Hardiest - Showiest

Wouldn't you rather drive up to your home or look outside your windows and just love the look of your trees no matter what time of year?
Have gorgeous pink or white flowers to look at in the spring!


Love your evergreen trees - and they work, providing you the seclusion that you might want.


It's fall! Enjoy the showy, spectacular foliage with striking reds, oranges, purples and golds right in your own yard.


Many of my clients are just like you. They wonder if a tree will get too large for a particular spot. They might want evergreen trees that grow fairly quickly to provide privacy. They are concerned whether a particular tree will do ok with some shade.

I talk about all of these things in the book, along with my personal recommendations.
One of the ornamental trees in my book...the Flowering Dogwood.

I've been practicing landscape design for 15 years and many of my designs have won awards. I definitely have my favorite trees! In my new ebook Trees For Landscaping I've included excellent trees, that you can use for your own landscape.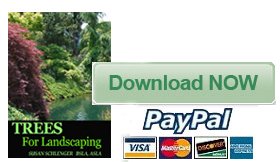 $19.95
I offer a money back guarantee with no questions asked!



Read what others have said about Trees For Landscaping

By Jacki Cammidge
Certified Horticulturist, Owner and Webmaster
Drought Smart Plants
Well, she's done it again – Susan Schlenger's latest book allays all the homeowner and novice landscaper's fears and gives easy to follow guidelines when choosing the right tree for the right place in your landscaping.
As a Certified Horticulturist it's often been my sad duty to inform a homeowner that their expensive tree must be moved, at great cost, as it's been unknowingly planted in the wrong spot. Sometimes, sadly, the tree is lost to death or disease by planting it in the opposite conditions to where it will thrive.
This lovely e-book with lots of pictures of the mature trees will help you pick exactly the right tree, and place it perfectly in exactly the right situation. With the information and tips that Susan will show you there won't be any confusion or hesitation on choosing your tree, whether it's for acreage, or a small suburban lot. A wide variety of gorgeous time tested and garden-trialed trees is laid out in detail, along with Susan's personal recommendations.
Good quality garden tree are expensive, so it's worth doing the due diligence, and finding out which tree is best suited to your conditions and space.
This book is on my recommended reading list for homeowners who want to do it right the first time.


Buy this book now to get started selecting the very best trees for your landscape.

Click here to buy this book!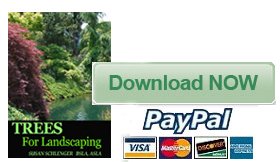 $19.95
P.S. Don't forget – when you order now you're covered by my solid money back guarantee. If you're not satisfied with the product at any time in the next 30 days, simply request a refund and I will take care of it...no questions asked.

Return From Trees for Landscaping to Landscape Design Ebooks
Landscape Design Advice Home