Landscape Grading & Drainage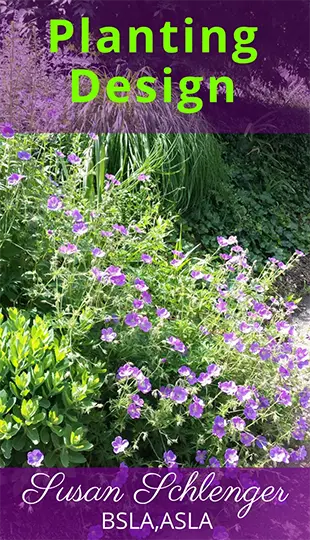 Get your free planting design guide!

Landscape grading is a very important part of any landscape design. Those who have had landscape drainage problems will surely agree!
There are two main sources of water which must be considered. The first is surface water, which comes directly from rain, ending up on the land.
The second actually is from rain also, but in this case it hits the roof of the house, running into the gutters.
These gutters, which can collect a large amount of rain water, connect to leader pipes usually attached to house corners. And where does this water end up? On your property also.


Landscape Drainage Problems
Water can pool on your property. Not only is this annoying, but it can be bad for plants. It can also be a breeding place for mosquitoes.
Water can also seep towards your house, causing water to seep into the basement, or even the house itself.
All of this water must be channeled properly.
There are various methods of doing so.
The best method depends on your particular setting and land contouring.
If you would like to learn more about driveway drains and the use of swales for this type of paved area, you can visit my page where I have written very detailed information on
Driveway Drainage
.
Lawn Drainage
The easiest way to deal with lawn drainage problems is to slope all land, patios, walkways, etc. away from your house. The minimum slope that I work with is two percent, or 1/4 inch per foot. As an example, the grade at a spot four feet away from your house should be one inch lower than the grade at the house. This will assure that water will be directed away from the building. This requires re-grading if your land slopes towards your house.
Note:
I have written an interesting page on landscaping steep slopes. There are some excellent tips to help you with correct percentage of slopes, knowing what is acceptable landscape grading, and how to visualize them!
You can also create a swale, which is actually a subtle drainage ditch.

Imagine a stream. The land at the stream edges are higher than the stream itself. Yet the stream itself is sloped and flows downward along its length. This is often extremely subtle and not obvious. A swale is similar, except it is created in the lawn.


This shows a drainage swale although it can also be more subtle.

This type of lawn drainage can lead the surface water to a lower elevation on your property, such as woods. It is also possible that landscape grading can be done so that the water from the drainage swale eventually just dissipates.

It can also lead to a pipe as shown in the above image.



Landscape Drains
The swale can also bring the water to a landscape drain. This is a contained device with a grate cover. The water enters these types of landscape drains, which are set at lower elevations. A solid pipe is connected to the container, so that when the water enters this area drain, it flows into the pipe. The pipe should be pitched at two percent.
The pipe should also be sized correctly to carry the amount of calculated water. The pipe then leads the water away to a desirable area. This may be a wooded area, a drainage pit, or even a rain garden. You can learn more about this by visiting my page on rain garden design.



Landscape Drainage With Pipes
Sometimes water must drain to an area where there is planting beds and no lawn. In this case, you can install a perforated pipe, which is simply a solid pipe with holes on the top where water enters. This then connects to a solid pipe which leads the water away from the area. Another type of drainage pipe would be trench drains.
Landscape grading can be carried out in various ways, but it is something that should be considered, if possible, in conjunction with your landscape design. In this way, your landscape can be created for both aesthetics and function, and drainage problems will be eliminated. If drainage problems arise later, successful landscape grading and drainage can still be accomplished, but with a bit more difficulty.
Questions About Landscape Grading and Drainage?
Do you have a question about landscape grading or drainage problems that you need some help with? Here is the place to ask! The more information you can give, the better I can answer. And photos are a great help too!

I decided to create this section due to the many questions people have regarding grading and drainage issues.

You may ask a question yourself, comment on or answer questions of others. All helpful comments will be greatly appreciated! Also take a look at the other Q&A on this topic (below).
Questions and Answers of Other Visitors
Click below to see contributions from other visitors to this page...

If you enjoyed this page, please share it!