Susan Schlenger Recognitions



Featured Magazine Articles and TV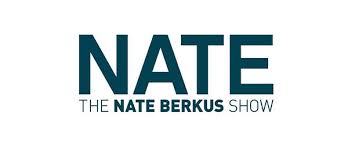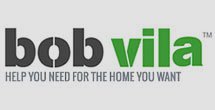 This Old House Magazine - Created landscape design for front yard design article - October 2016

Bobvila.com - Interviewed for the website article Landscaping Made Easy
https://www.bobvila.com/articles/2405-landscaping-made-easy/
Nate Berkus Show - Featured on TV show for patio and pergola design
(See photos) 
https://www.landscape-design-advice.com/two-level-bluestone-patio-costs.html
Best Landscape Designers in NJ - Featured in homeandgardenideas.com article as one of top three landscape designers!
Patio Perfection - (Under "This Week's Expert) - The Hook
Perennials Dress Up Slopes - Great Backyards, a national magazine about backyard landscaping ideas
Garden Harmony - House & Home
Love Your Landscape - House & Home
Robb Report Collection - Gracious Grounds - a consumer magazine focusing on upscale real estate and home design.



Landscape Design Awards
New Jersey Nursery and Landscape Association 

Landscape Award of Superior Excellence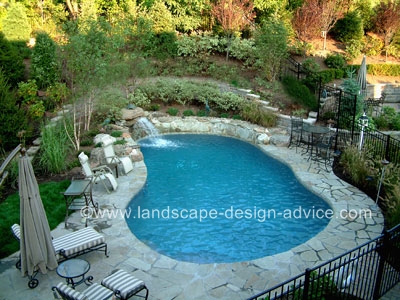 A naturalistic pool was designed, incorporating a lovely waterfall and stone paving. Plantings were provided with an emphasis on both texture and color.

Landscape Award of Superior Excellence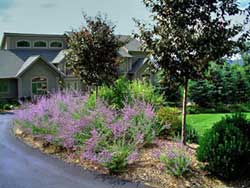 The creative use of colorful perennials, flowering trees and assorted plantings were all used for this mountain top residence. Landforms were also utilized to produce an interesting topography. 

Landscape Award of Certificate of Merit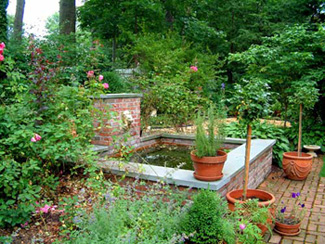 A formal garden was created for this small property, with the design of old brick walkways, old roses and a formal brick pond with a lion's head spurting water.
Testimonials
"The drawings are a smashing success!"
Federal Executive Institute - Virginia
"I was so thrilled about my experience with Susan that I have to share it! I am planning on having a paver patio built this spring. I was at a loss on how I was going to incorporate everything I wanted with a small amount of space. Let alone how to give it that "wow" factor. I wanted a two tier patio, fire pit, hot tub, seating walls, low maintenance plantings and privacy. Trying to put it all together myself was giving me one big headache. I almost gave up on the hot tub idea. I didn't see how it would work. Then one day I was searching patio designers and came across Susan's website. When I read her page on hot tubs and saw some of her designs I was convinced she was the designer for me. And I was right! Not only did Susan come up with a design that gave me everything I wanted, she also gave me what's most important…every person I have shown her design to has said "wow".I can't wait for the project to start so I can watch her ideas come to life!"
Margaret - Albany, NY 
"We wanted to thank you for the wonderful work you did on our yard. We have been so happy - what a difference! It's been a pleasure doing business with you."
Lake Hopatcong, New Jersey
"Oh, Susan!
We do LOVE this design.  It's everything that I wanted.  And Richard was so happy with the Rhododendrons beside the screened in porch (he loves Rhododendrons!!) I completely love that you've integrated Grasses and Roses and Purple Coneflower and Salvia and oh it will be beautiful.  I cannot wait to have it completed!
Thank you!"
Jill - Maryland
"Susan,  what a pleasure it was to work with you.  You made me feel like I was your only client - responding late at night and always so quickly!  Your design is amazing and we only hope we can do justice to it when we plant.  You have such fantastic ideas and you are so open to suggestions and changes.  Loved working with you - now if you could only come to Canada and plant it!!!"
Helen - Ontario-Canada 
"This is to thank you for the purely lovely work on our patio. After all, without your beautiful sensibilities, we would not know the smell of the old beauty rose. You so thoroughly listened to what we were looking for at the onset, and delivered back this very special space, dotted with some of our ideas, but surrounded by an overall perspective and feel that we could never have imagined. The way you broke up the space...the seat wall...the selection and placement of the plantings...from every angle, from every view. It is simply beautiful..and you, Susan, are very talented."    
New Jersey
"The pear trees and boulders look great. Thanks again for a wonderful landscape design and all of the help you provided."
Judy -  Indiana
"The landscaping is beautiful! I just love it! Thank you so much. I'm delighted!"
Ridgewood, New Jersey


"I cannot express in words how much I appreciate all you do and what an honor it is to work with you."
Colleague 
"Thank you for doing what you do. We truly live in paradise!"
Ringwood, New Jersey
"Thank you for all of your hard work. You have made our home a showplace. It will be greatly enjoyed by our wedding guests and family. Long after the wedding, we will live in our beautiful gardens and remember you."
Mountain Lakes, New Jersey 
"Hi Susan,
I wanted to give you a pool update. Now that the pool is in and the landscapers have finished the hardscape I can really appreciate the beauty of your design. It looks wonderful! The things we like best are: scored concrete - great suggestion - high-end look for not a lot of $. We actually like it better than the stamped. The planter and retaining wall look great. We raised them to seat wall level and the way they "hug" and balance the space is perfect. Pool site selection - this is my favorite! From every window on the back of the house I have a beautiful view of the entire pool. It makes the yard seem bigger and deeper and it's just fun to look at, and I do...a lot."
Private Residence - Richmond, Virginia
If you enjoyed this page, please share it!