Inground Pool Designs
An Award Winning Swimming Pool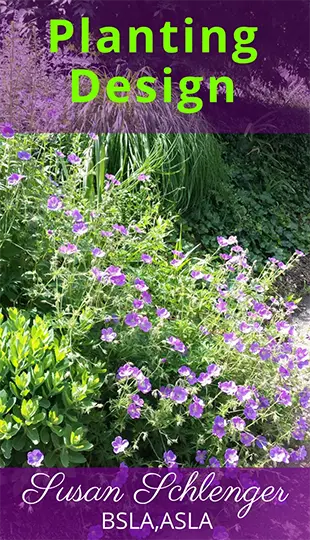 Get your free planting design guide!
This is one of my inground pool designs that won an award.

NJ Nursery & Landscape Association Award of Superior Excellence

Naturalistic Pool Award


This included a concrete pool with stone paving, a waterfall, landscaping, fencing and walkway. Along with designing this New Jersey swimming pool project, I also provided project management during the installation.


The clients wanted a naturalistic backyard pool design.
There were some grading concerns on this property. Although the area appears to be large, actually, it is not.
The back slope needed to be cut back to allow for the swimming pool and swimming pool decking.


I created a curvilinear pool shape as part of this concept. I took advantage of the higher rear elevation and included a raised bond beam wall at the rear. This is the elevated section in stone beneath the waterfall. Placing plants on top of this wall and right up to the water's edge added to the natural looking landscape design.
Pool Retaining Wall
The rear landscape retaining wall (behind the pool) is made of concrete block. Over time, this has become completely hidden, which was my goal! The planting design up against the wall is an interesting one. Ivy was planted to cover the wall, and Red Twig Dogwood shrubs were placed in front of it.
In the summer, only the foliage of these shrubs will be seen. However, in the winter, the red twigs alone will stand out against the green ivy on the wall.
In case you are not familiar with this shrub, Red Twig Dogwood loses its leaves in the winter, and what remains are bright rd stems of the plant. So it is always nice to use this plant with an evergreen background.
Stone Waterfall Design
The waterfall design turned out quite nice...it just seems to blend in with everything. As you will notice, it is not one of those dramatic pool waterfalls. I think it is this understatement that adds to its beauty. It is integrated into the pool wall.
Stone Pool Paving
We also decided to use natural stone for the swimming pool decking. Bluestone is a lovely stone for natural settings. However, the problem is that it does get very hot. Therefore, I used a stone similar to bluestone called Apple Creek, which stays a little cooler. It has a very similar look to bluestone.
The plants were massed in groups with a variety of textures, heights, colors and textures. Birch trees look nice near inground pool designs. You can see them near the waterfall.
And what is a swimming pool design without night lighting? The pool landscape lighting is subtle but it is functional and provides a lovely ambiance. A torch light adds some additional character.
Pool fencing was installed directly around the pool, as the homeowners were very concerned with safety. By planting on both sides of the fence, the fencing is softened and less obvious.
All in all.....a very nice pool project!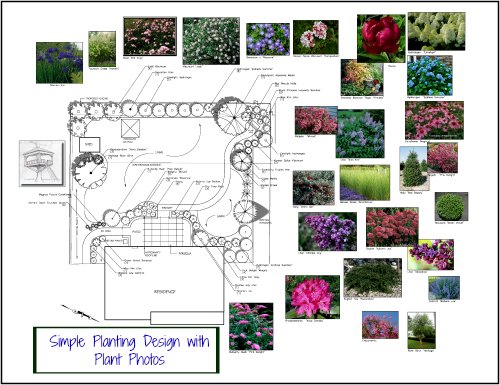 If you enjoyed this page, please share it!


Return From Inground Pool Designs To Landscape Designs For Pools
Landscape Design Advice