Blue Stone Patio


Shapes, Sizes and Installation Methods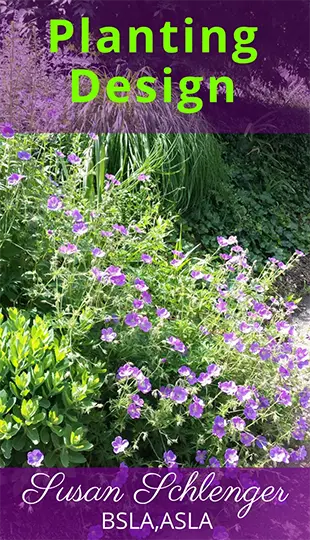 Get your free planting design guide!

A blue stone patio is one of my favorite types of hardscapes. If it is within your budget, I would highly recommend considering it. The stone is a lovely natural material which blends in well with many other landscape elements. It looks well with stone walls and complements house colors and materials.
However, don't just tell your contractor that you want a bluestone, as there are many choices to be made.
Blue Stone Shapes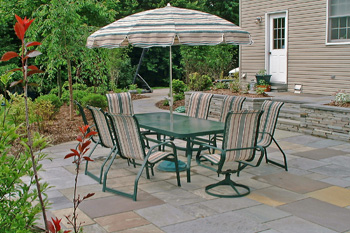 Blue stone comes in straight, geometric shapes, such as squares and rectangles. You can use all of the same shape and size, such as 18" squares.
This makes a nice design, especially if you set the stones on the diagonal. I use bluestone often in designs. Click here to see many of them in my ebook Patio Plans For inspiration
Geometric stones in various sizes were used for this lovely patio. The bluestone was dry laid and laid parallel and perpendicular to the house. Natural stone walls compliment the patio with blue stone used for the wall caps.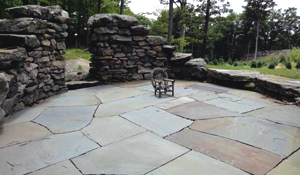 You can also choose to have your bluestone patio created from bluestones that do not have straight edges. These are irregular stones which are free form in shape.
They can be standard sizes or for a very different and eye-catching look, you can use "ginormous stones", which are very large pieces of stone. Irregular shaped stones create a very natural look, as do other natural stone patios.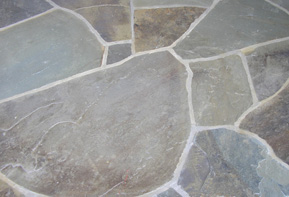 In this project the irregular bluestones were laid in concrete. This is a more expensive type of installation and typically, I feel dry laid bluestone is just as nice a look.
Photo courtesy of Clipper Masonry.







Blue Stone Installation

The two methods for installation are either dry laid or wet laid.
When using the dry laid method, there are various materials to use in the joints. Concrete sand, polymeric sand (which hardens), or even decorative pebbles/stones can be used. With the dry laid method, no concrete is used and therefore will not crack in later years.
This patio was laid on the diagonal which adds interest. You can do this with stones that are various sizes as in this photo, or with stones that are all the same size. The stones were dry laid. Also see my page on blue stone patio prices per square foot.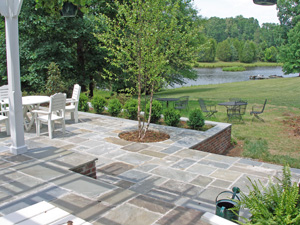 If you choose to have the bluestone patio wet laid, a concrete base must be laid and the joints will be filled with concrete also.
This is an example of bluestone laid in concrete. It's a matter of personal preference, although this method is more expensive.
The bluestone here are geometric shapes but different sizes. This could have also been done with stones all of the same size creating a blue stone patio just as nice.
Also see my page on a comparison between pavers and bluestone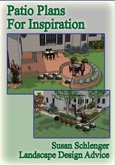 Patio Plans For Inspiration
Click here to see my book on patio plans that I created.
Many are in 3D! See designs with seatwalls, pergolas, steps, different paving materials and more.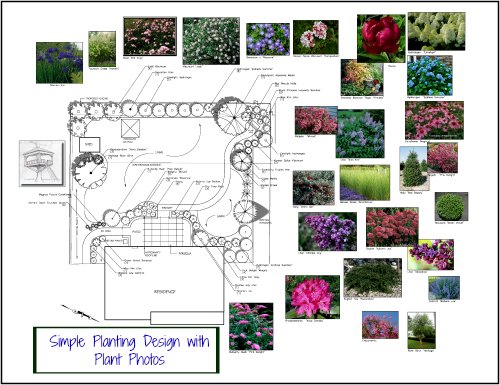 If you enjoyed this page, please share it!

Landscape Design Advice

›
Bluestone Patios

›
Blue Stone Patio