Small Patio Design Tips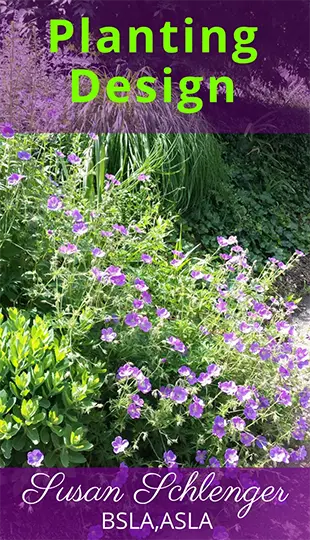 Get your free planting design guide!

A small patio design can be one of the most charming kinds. So if you don't have the space for one of those very large ones, don't despair!
Some of the nicest landscape designs have been small in size. You might ask why, since they are not huge and impressive. It is due to the fact that whatever you put into the space becomes really noticeable.
It is also easy to plant and create an intimate space. All plants become more important and lush. Here are some pictures so that you can see some examples.


Small Patio in Bluestone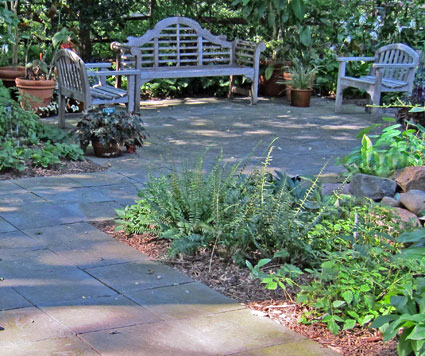 This simple small patio design is only large enough to accommodate some beautiful wooden benches. Yet it is a nice intimate space!
A lovely path with plantings leads you to it.
The bluestone is one of my favorite patio stones.
Notice how the bluestone is all the same sized squares. It is also dry laid, which keeps costs down...much less than if it were laid in concrete.


Paver Patio - Notice the circle design under the table.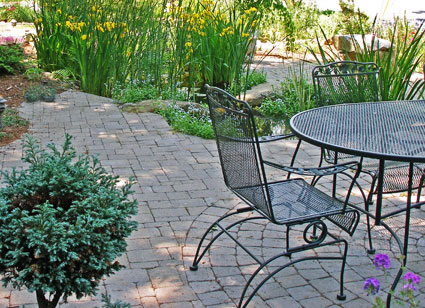 Brick Patio in a Small Space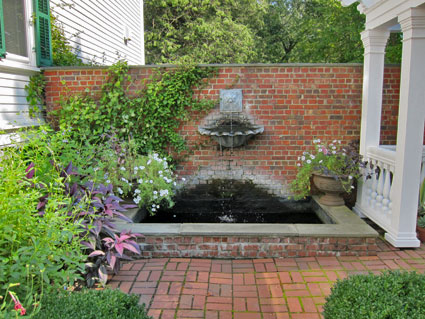 You could just create a small sitting area near a fountain or other type of water feature. Some chairs or a dining table could be something to add and use...while gazing at the water.


Designing a Small Patio
Here are some of the first things you should decide when designing your patio.
What will I be using it for...dining, relaxing, watching the children?
Dining - How many people will generally be using the table? Do you entertain a lot or is it basically just for you and/or your family?
Lounging - How many lounge chairs do you need? Do you need them at all or would club chairs be ok?
Access - which areas need to be left open to access other areas? A walkway leading from the driveway would be one example.
Would you like lots of plants for a very garden-like setting or do you prefer it to be open and simple?
Answers to these questions will help determine size and also help you with design.
Add some special features to make it special. This is especially important for small patios. Your eye will catch them quickly due to the limited space.
If it's in your budget, a seat wall is one of the most dramatic things you can add. And for a patio limited in size, it offers additional seating without taking up surface space.
Other ideas to add would be potted plants, a pretty bench, a small fountain, etc.
| | |
| --- | --- |
| If you'd like help with your patio, take a look at my ebook on patio designs. Choose from many of my professional layouts or modify them! | And if you'd like to know real pricing for almost all areas of landscaping, you will find this book extremely informative...and eye opening! |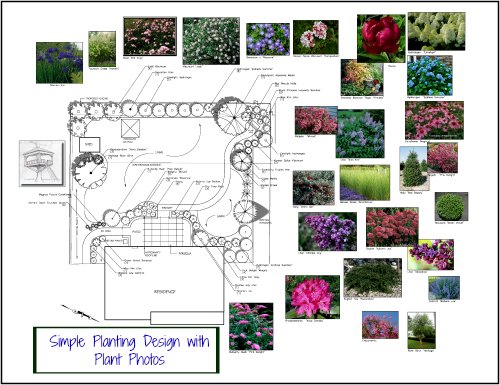 If you enjoyed this page, please share it!

Landscape Design Advice

›
Patio Designs

›
Small Patio Design