Online Landscape Design
For Wherever You Live!


Let me create an online landscape design so that you will have an exciting look!
Just look at some of the testimonials from clients further down on the page.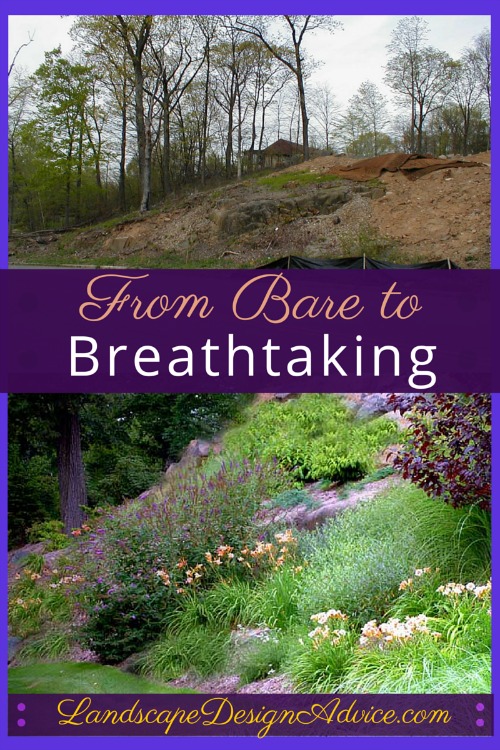 I offer professional services for those that live anywhere in the U.S. and Canada. This can be done very successfully; I have had many online clients throughout the years that have been thrilled with the results.

Landscape designers offer drawings in various mediums. 3D drawings are great, and that is an option to help you visualize your project.


However, often 2D drawings can offer more detail as it is done to scale and becomes a working document.


No matter what format is used, I will help you understand the design...and make sure you are happy with it! In addition, afterwards, I am always available if you have any questions.
Please note:
I specify specific plants and plant sizes to be used. This is based on where you live and your planting zone. There is no guesswork.
---
Although I provide custom designs, these might not be in your price range.
More Affordable Options
Professional Package of Front Yard Landscape Designs

Professional Package of Landscape Design for Slopes
Each of these packages contain 5 complete designs, plant photos of all plants in the designs, plant lists, plant substitutes, detailed directions, etc.
---


Susan in the Press.....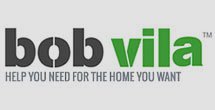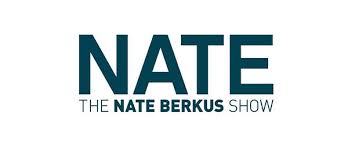 This Old House Magazine, the well known magazine, October 2016 Issue
Nate Berkus TV Show, the well known tv personality
BobVila.Com, another well known tv and website personality specializing in home improvement
"Landscaping Made Easy" - how to create curb appeal
Lawn and Landscape, a leading business media for landscape contractors (and others)
"Paver Patio Design" - a re-print of one of my website articles on patios. 
The Hook, one of the "in" Charlottesville newspapers
"Patio Perfection" (Under "This Week's Expert") 
Backyard Landscape Magazine, a national magazine with articles and photos of backyard landscapes.
"Perennials Dress Up Slopes" This was an article about using perennials on slopes. Project photos were featured. 
Charlottesville House & Home, a central Virginia magazine for the home and garden.
"Garden Harmony" 
Charlottesville House & Home
"Love Your Landscape" 
Richmond.com, a website focusing on the Richmond, Virginia area.
"Xeri-ously Green" Feature story on xeriscaping (using plants that require very little water). 
Cville, Charlotteville's "most read newspaper"
"Green Piece" 
Robb Report Collection, a consumer magazine focusing on upscale real estate and home design.
"Gracious Grounds" 
Please contact me for more information and pricing. I'd be happy to chat with you about your project and a possible design.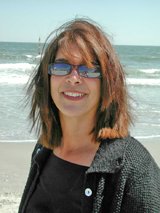 I'll be happy to answer any of your questions and explain how it all works!


The Real Value in Landscaping
There was a study done by the American Society of Landscape Architects in conjunction with Money Magazine. A recovery value of 100% to 200% of landscaping costs can be gained when you sell you home.

Testimonials From Online Clients
Here are just some of the emails I have received form clients for whom I provided online designs.
"Susan,
Thanks to you, I am now totally hooked on this kind of gardening!  I can hardly wait until next year. Many, many thanks for your brilliant design and incredibly patient and insightful help!  I could not have done this any other way."
Elise, New York 

"Oh, Susan!
We do LOVE this design.  It's everything that I wanted.  And Richard was so happy with the Rhododendrons beside the screened in porch (he loves Rhododendrons!!) I completely love that you've integrated Grasses and Roses and Purple Coneflower and Salvia and oh it will be beautiful.  I cannot wait to have it completed!
Thank you!"
Jill, Maryland 

"Susan,  what a pleasure it was to work with you.  You made me feel like I was your only client - responding late at night and always so quickly!  Your design is amazing and we only hope we can do justice to it when we plant.  You have such fantastic ideas and you are so open to suggestions and changes.  Loved working with you - now if you could only come to Canada and plant it!!!"
Helen, Ontario-Canada 

"I was so thrilled about my experience with Susan that I have to share it! I am planning on having a paver patio built this spring. I was at a loss on how I was going to incorporate everything I wanted with a small amount of space. Let alone how to give it that "wow" factor. I wanted a two tier patio, fire pit, hot tub, seating walls, low maintenance plantings and privacy. Trying to put it all together myself was giving me one big headache. I almost gave up on the hot tub idea. I didn't see how it would work. Then one day I was searching patio designers and came across Susan's website. When I read her page on hot tubs and saw some of her designs I was convinced she was the designer for me. And I was right! Not only did Susan come up with a design that gave me everything I wanted, she also gave me what's most important…every person I have shown her design to has said "wow".I can't wait for the project to start so I can watch her ideas come to life!"
Margaret, Albany, NY 

"It was a very easy process and I am so pleased with the design and grateful for the exact plant sizes; I think it will be beautiful. It was a real pleasure working with you as well, Susan! Again I'm really happy about how it turned out and I appreciate the opportunity to ask additional questions if I need to later."
Kimberly, Conn.

"The pear trees and boulders look great. Thanks again for a wonderful landscape design and all of the help you provided."
Judy, Indiana

"Susan,
I want to let you know that we are very happy with your design and we are enjoying watching it all grow. We have received many compliments."
Michael, NY


Watch this video! It's a lot of fun. See the possibilities!
---


Types of Online Landscape Designs

AutoCad Drawings

You will receive a drawing that is done to scale.
This means that everything can be measured for easy installation by either yourself or a contractor.
How about seeing pictures of all the proposed plants for your landscape?
That can be done too! Here are some examples.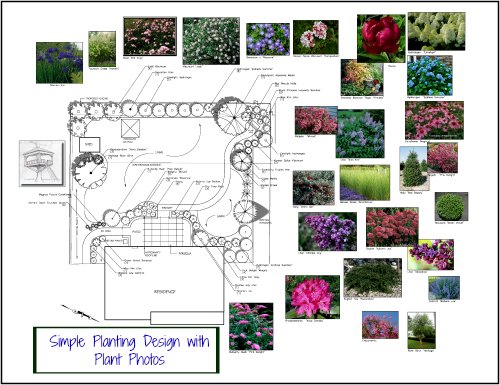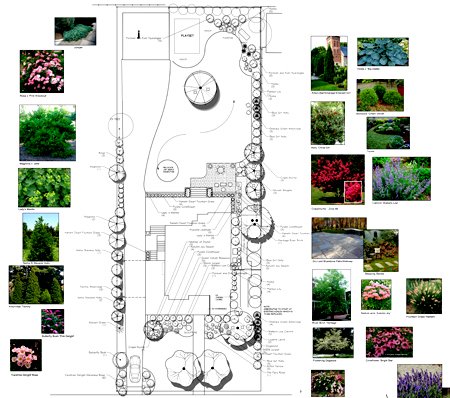 Landscape Design Drawings With Plant Pictures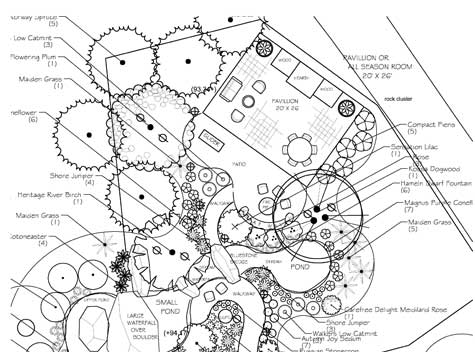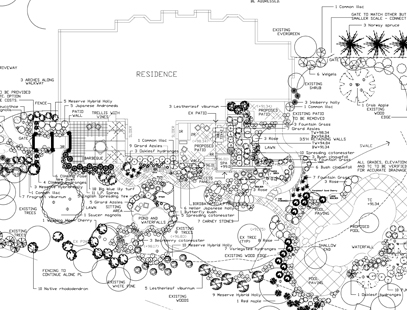 AutoCad Drawings With Plant Callouts




I've created many wonderful online landscape designs for clients outside of New Jersey, since I am an online landscape designer too! In addition, the costs for my online services are less expensive since there is no travel time involved. (If preferred, I can also travel to your project.)


3D Landscape Designs


Front Yard in 3D With Brick Walls



This type of online landscape design is very exciting. Many people have a difficult time "seeing" a design.
Your 3D drawing can have the actual architecture of your home along with the landscaping, patio, walkway, or and other features.
Suddenly you can see an actual "picture" of the finished project.
This can include paving materials. Imagine being able to see what the brick, bluestone, pavers, or concrete look like next to your home? These can even be swapped out to show you the different looks with various paving materials.


More Information on Hiring Me As Your Online Landscape Designer
What do I need to provide you with a beautiful online landscape design?
Pictures of your home and property.
A survey. (You know, it's that thing that's in your house papers somewhere.) If you do not have one, I will need some measurements. (I will let you know exactly what I need.)

Information as to what you are looking for....foundation plantings, patio, walkway, arbor, retaining walls, grading, or anything else related to the landscape.

Through photographs and conversations with you, I will determine the extent and importance of any slopes on your property. Depending on the conditions, I may need some additional information from you. It is also possible that a surveyor may be needed. I can work with you regarding this if I feel it is necessary.


What do my services include?
I will provide you with a professional drawing. The drawing shall be to scale from which a contractor or yourself may work.

All paving materials shall be specified on the drawing. Notes shall be on the landscape design drawings regarding any information that I feel should be pointed out.
You will receive a complete plant list. This list shall contain the names, quantities, and planting sizes. In addition, all plants will be designated on the drawing.
Lighting design.
Drainage shall be addressed if needed.
Additional options.


How does it work?
Once you decide that you would like me to provide you with a spectacular online landscape design for your property, we can get started. When I have all the information, I will do the preliminary design.

Once it is completed, I will send it to you via the mail or by email. We will then discuss it over the phone. I'll be looking at the drawing on my computer while you will be looking at your copy of the drawing, either online or the physical drawing.

At this time, if you wish to make changes or adjustments, it will be my pleasure. After all, I really do want you to be happy with your landscape project. I will then complete the design and provide you with the final drawing. You may then show the drawing to a contractor to get exact pricing.

If you or the contractor has ANY questions about the online landscape design, either you or he may contact me, and I will be available throughout the project for any questions.


What is the fee for an online landscape design drawing?
This is difficult to say without learning more about your project. In addition, there are different options I can offer.


Consultations
If you just need some good advice and direction rather than an actual online landscape design, my professional online landscape design consultations may be for you. You receive professional advice about anything you like. Ask away! This is similar to my landscape design coaching.

Project Options




Patio Designs
Sizes, shapes, additional features such as seatwalls, selection of paving materials, steps, etc. can all be part of the design. I love to incorporate seatwalls as this adds that extra pizzazz to the design!
Bluestone Patio and Pergola


Patio and Fountain


Old Brick and an English Garden


Raised Patio Design




Planting Designs
Many types of planting designs can be provided, such as foundation plantings, privacy plants, perennials for color, working with slopes, driveways, walkways, etc.

| | |
| --- | --- |
| All Season Color | Planting a Slope |
| | |
| --- | --- |
| Color and Texture With Perennials | Driveway Entry Plants |


Other Online Landscape Design Options
Driveways


Widths and layouts that work best with home and property. Driveway materials can be discussed to help you choose one that will look nice and fit in your budget...we'll add some creativity too!



Walkways


From attractive curves to interesting geometric shapes...a creative walkway will be provided. If you need steps, this becomes part of the design.
Swimming Pools


From the simple to the complex, I can design a pool design and work with you regarding costs and budgets...and still provide an exciting design. See this video of a 3D swimming pool design.



Landscape Lighting


I typically include this in my online landscape design drawings at no charge. Options might be path lighting, up lighting, accent lighting and residence lighting.



Special Features

- pergolas, arbors, trellises, outdoor kitchens, pizza ovens, fireplaces, firepits, hot tubs, and so on.
I also work with you in choosing the best paving materials for your project. Hardscape materials should look great with your house and surrounding landscape while still fitting within your budget.



Credentials
* Degree in Landscape Architecture from Rutgers University
* Member American Society of Landscape Architects
* 20 years experience
* Numerous Award Winning Projects!
* 448 LinkedIn Endorsements From Other Professionals
     

Recognitions - awards, testmonials, and press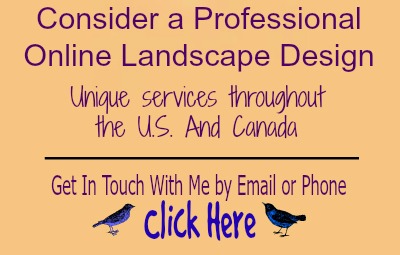 I'd be happy to chat with you about your project and a possible design!



Landscape Design Advice

› Online Landscape Design