Landscape Design Consultations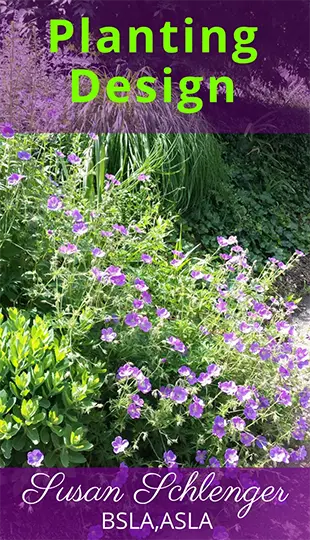 Get your free planting design guide!
If you would like some professional advice, my landscape design consultations may be perfect for you.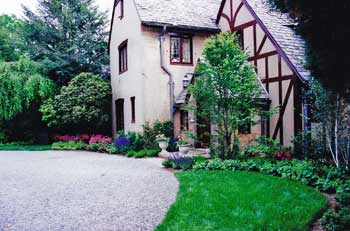 For a reasonable fee, I can provide you with the right kind of information and specific ideas that will help you make correct choices to create the wonderful landscape you are hoping for.

So many people have come to me after making numerous attempts to create a landscape on their own.
However, this is very difficult for most homeowners.

A professional eye can make all the difference.



I can advise you in any of the following areas and more:
What plants to choose for your location and conditions. Once I know your zip code, I can determine your planting zone and know the specific plants that grow where you live.
Which paving materials you should use and why. This depends on your house style/siding, any surrounding hardscape, and your budget.
What is the correct size of a patio, based on your requirements. Let's fit in the furniture that you want and go from there! Makes sense, right?
How to handle your slope. Whether you want to create more useable space, eliminate drainage problems, or just prefer flatter areas, working with slopes can be done creatively.
Advice on lighting - types, spacing and quantities. Do you want lighting only for function, or would you like to light up interesting features such as trees, sculptures, fountains, a pond, etc.?
What to do in very shady conditions. There are trees, shrubs, perennials and ground covers that actually prefer the shade. I have my favorites and will make suggestions.
How to work steps into your walkways or patios. This needs to be figured out based on the height differences. Correct riser/tread relationships exist for comfort.
If you need retaining walls.....or not. I prefer to re-grade where possible to save on costs. However, if you prefer a wall or it is the best solution, I will help you with this.
Most homeowners are concerned with landscaping costs. As part of the consultation, I can provide you with rough cost estimates. This will help you with your landscape planning.


My fees are reasonable. Please contact me for more information.
Return From Landscape Design Consultations to Online Landscape Design
Landscape Design Advice