Front Yard Landscaping Ideas


Creating A Spectacular Design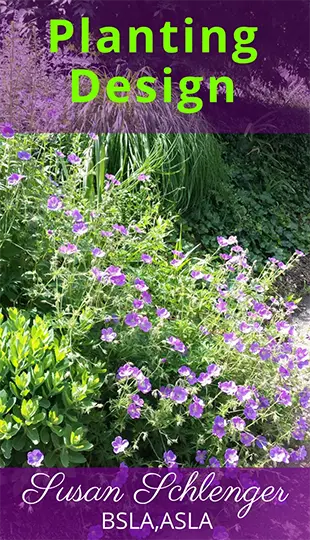 Get your free planting design guide!
Front yard landscaping ideas can include many areas. Planting beds, driveways, walkways, privacy, and types of plants to use are just a few. Here you will find many ideas and tips to help you with your design.
Your front yard presents to the world your home and a bit about you. It is the one people see as they walk and drive by. It is the one you see each and every day. 
It also presents itself to your family and guests. So it is important to have it make you feel good and smile. When you drive up to it or walk outside your door it should look great to you. Your landscape should welcome you with attractive plantings, a nice driveway, and a comfortable walkway.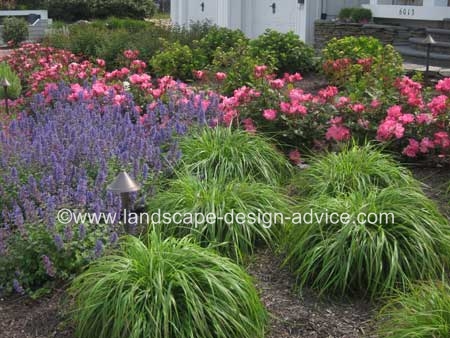 Front Yard Landscaping Ideas For Color


For foundation plantings, typically it's a good idea to include evergreen shrubs so things are not bare in the winter. However that's not to say you can't have all perennials if you like. There are lots of different front yard landscaping ideas regarding this. All perennials can create an extremely colorful garden design.

---
Is It Worth It?
There was a study done by the American Society of Landscape Architects in conjunction with Money Magazine. A recovery value of 100% to 200% of landscaping costs can be gained when you sell you home.
If you are looking to landscape your front yard and have it look professional, consider the following.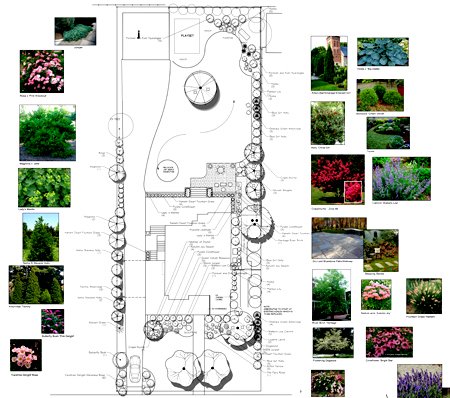 By Susan Schlenger
Professional Package of Ready Made Front Yard Designs 
(Click for details)
The More Affordable Option
---

Testimonials 
(Just a few of the many I have received from clients throughout the U.S. and Canada)


Oh, Susan!
We do LOVE this design.  It's everything that I wanted. I completely love that you've integrated Grasses and Roses and Purple Coneflower and Salvia and oh it will be beautiful.  I cannot wait to have it completed!
Thank you!"
Jill, Maryland 


Hi Susan,
Thank you for putting so much thought into the design. We really like it, especially the curvilinear shape with clean lines. I love the curved seat wall and hypothetical placement of furniture, the shape of the path, etc.
Elaine, Pennsylvania


"Susan,  what a pleasure it was to work with you.  You made me feel like I was your only client - responding late at night and always so quickly!  Your design is amazing and we only hope we can do justice to it when we plant.  You have such fantastic ideas and you are so open to suggestions and changes.  Loved working with you - now if you could only come to Canada and plant it!!!"
Helen, Ontario-Canada 


Not only did Susan come up with a design that gave me everything I wanted, she also gave me what's most important…every person I have shown her design to has said "wow".I can't wait for the project to start so I can watch her ideas come to life!"
Margaret, Albany, NY 
Take a Look at This Slideshow of Various Front Yard Designs!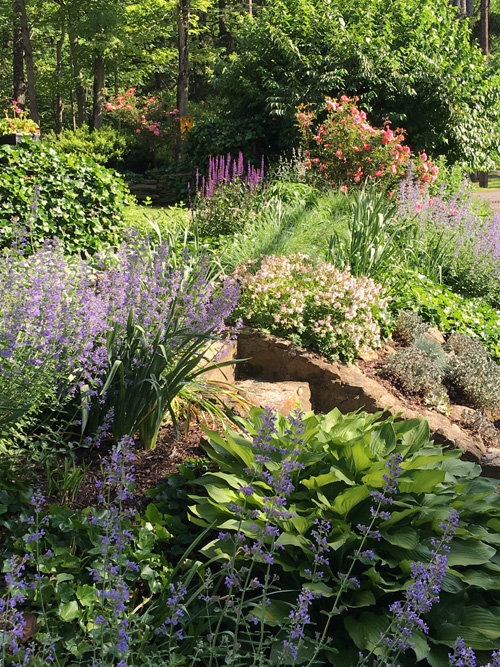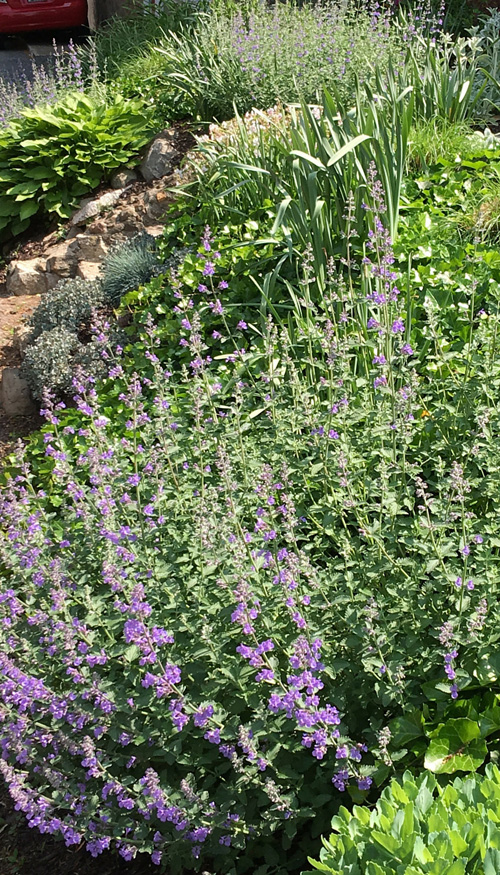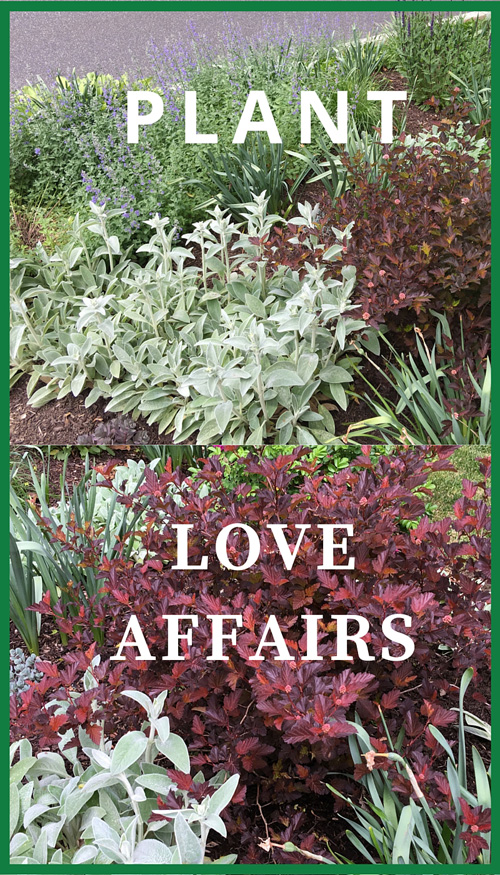 More on Front Yard Designs


(Click on the pictures!)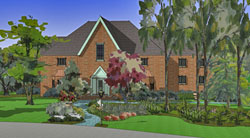 Creating Front Yard Curb Appeal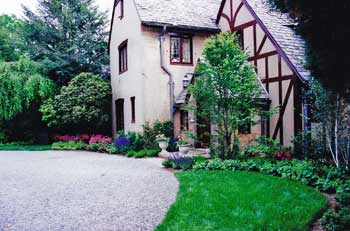 Front Foundation Plantings


Unique Ideas For a Special Look

A seat wall along your walkway - add this for interest and also a place to sit to enjoy your front yard landscape. This can be a free standing wall at the edge of the walk near the foundation plants. End it with boulders or low columns.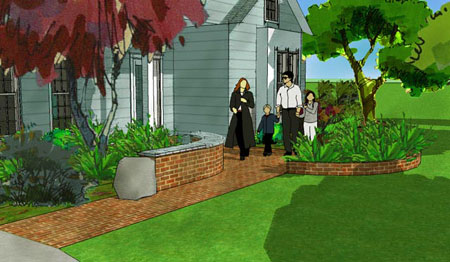 A front sitting area - this can be designed near your front porch as an extension of the walkway. Add a bench or even a seat wall to add something different to your walkway.
An arbor at the beginning of your walkway - a very charming feature, but make sure it does not block the view of your house. Placing shrubs on either side will enhance it, as will flowering vines.


A trellis on a blank wall of your house - grow evergreen flowering vines on it to add some vertical interest. You can also use vines that lose there leaves but have nice branching for the winter.
Lots of perennials - flowering perennials throughout the seasons will add to the beauty of your landscape and provide great color. Plant flower colors that go well together.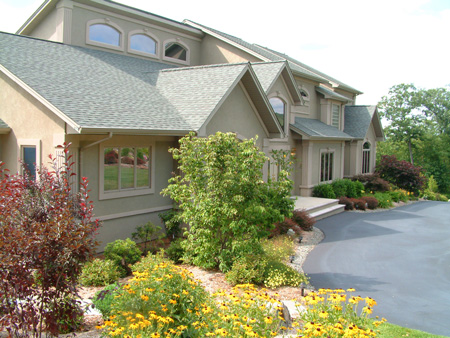 Front of Residence With Circular Driveway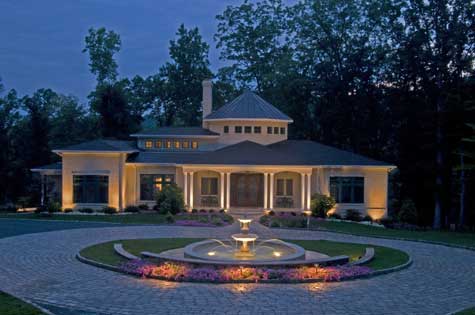 Entry Plantings

The driveway layout and paving are both important.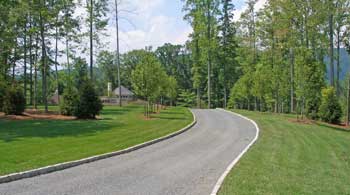 However, plantings will add interest and integrate it with the rest of your front yard landscape.
The driveway material should not shout "Hey, look at me!"
It should be beautiful, but subtle.
There are many front yard landscaping ideas regarding driveway materials to choose from that will fit your budget and go well with your home.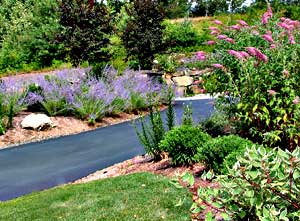 Plantings can be at your driveway entry. Beds of shrubs are attractive, but I like to add at least one tall shrub or tree on either side.
They can be along your driveway too. Use all beds, a few beds, or trees in the lawn creating a great front yard design.
Balance should be created on both sides. This does not mean that both sides have to be exactly the same.
Which Driveway Material Should I Use?
More Driveway Entry Designs and Ideas



Front Walkway Designs and Plantings
| | |
| --- | --- |
| | |
Here's an interesting consideration. If you have a bed along your walk and are including both shrubs and perennials, which side should the perennials go on?

Do they go closer to the house or closer to the street? They are both acceptable front yard landscaping ideas. However, I like to place them closer to the house to create more of a garden when approaching the front door along the front walkway.

Walkway Designs
Walkway Pictures
Curved Walkways
Hardscape Material Costs



Plants Up Against The House (Foundation Plantings)

The plantings up against your house can include many types of plants. In fact, the more types of plants (I don't mean all different plants...I mean types), the more interesting the front yard landscape will be. Any of these types can be used - trees, shrubs, perennials, and groundcover.
Here are some front yard landscaping ideas and concepts that you can use:
When selecting plants for the back layer of foundation planting, only select plants where their mature height is what you ultimately want. So your research and find out how high the plant will get.

Do not choose plants that will grow in height above your windows.

Try to select shrubs that are evergreen which means they will keep their leaves in the winter. If you don't care about winter interest, consider using all perennials for spectacular color.

If you have deer, select deer resistant plants only. You will be sorry if you don't!

Consider your sun and shade conditions when thinking about front yard landscaping ideas and select plants for the appropriate condition. This is a very large part in having success with your plants.

Only select plants that are right for your plant zone. Every plant has a zone designation. Most of the time local nurseries will carry the correct plant...but not always!

Plant in groups of three to five at a minimum, but add in singles here and there for interest.
In addition, if your planting bed is deep (and it is nice if it is) think about the plants as being layered in rows. The taller plants should be in the back with the lower ones towards the front. And remember, as I said before but I would like to repeat it, pay special attention to the mature plant size! It is hard to imagine that the lovely small plant you see in the garden center can actually grow to seven feet tall!
As you layer, think about using plants with different textures. For example, a Daylily with its long leaves compliments Boxwood, which have numerous small leaves. This is a good way to approach a front yard design. A change in textures can really add to the design.



Creating Privacy and Screening
It's nice to be friendly with your neighbors, but at the same time you might also want some privacy. This is often created by using privacy plants.
Here are some front yard landscaping ideas for privacy.
It might be screening with a hedge, a more varied planting, or just a touch of height and mass for partial blocking of views.
Evergreen trees are often used, but you can also add in other types of plants for interest. Flowering shrubs and perennials will create additional textures and colors.
Fencing can also be used for privacy. But it's best to still plant in front of the fencing to eliminate a hard look. Also see front yard landscaping ideas with aluminum fencing.



Adding Color To Your Landscape
Color throughout the season is something that is very nice to have, even in the front yard. Most people think of flowers for color. However, shrubs and trees can add to the color in your landscape also.
Perhaps the bark of a tree is eye-catching. Or a tree might have a wonderful red leaf color. Plants can also produce red berries which are very showy. Some produce blue berries!
Regarding perennials, they do die down and do not look very attractive in the winter. However, if you have enough shrubbery and trees in the landscape, this will not be an issue if you use them for your front yard landscaping ideas.
Select perennial flowers that bloom in each of the seasons. This way you will have flowers from spring to fall.


By Susan Schlenger
Professional Package of Ready Made Front Yard Designs 
(Click for details)
The More Affordable Option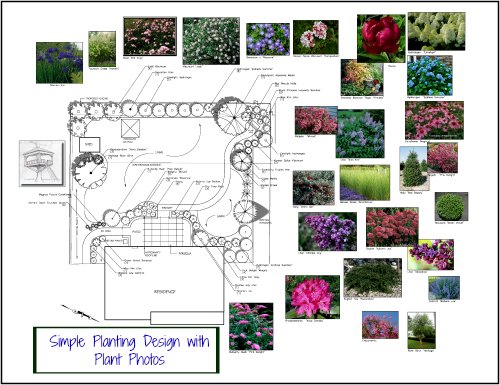 If you enjoyed this page, please share it!

Landscape Design Advice

› Front Yard Landscaping Ideas