Designing Curved Walkways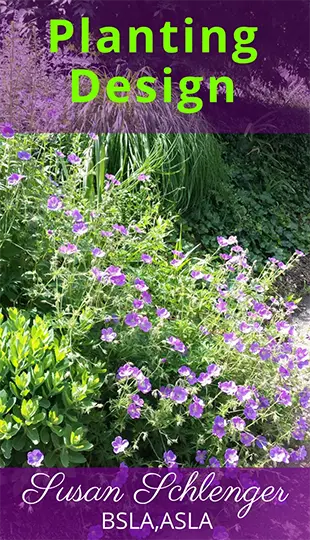 Get your free planting design guide!

Everyone loves curved walkways. Well, most people!
The idea that they are flowing and natural looking gives them a very nice feel. But how do you create them? Yes, there are those that are great and those that are...well, not so.


---
Take a look at my helpful ebook Designing Front Yards for more walkway tips and professional designs that you can use.

---

You need to design large, sweeping curves or it just won't look right!
How you create the curve will depend on a few things.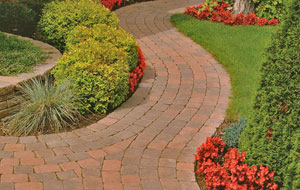 The length of the walkway design.


Where the walk is leading from and too.


How much space you have in width.


If you want a planting bed on the other side.
The walkway above is by Techo-Bloc. It clearly shows two curves with a wider entry area.


You also need to determine how far away from the house to begin the walk. How wide of a planting bed you want will help decide this.
A minimum of 4 feet wide is a good starting point. This will allow for both shrubs near the house and a layer of perennials or low shrubs closer to the walkway.
Related Pages
Walkway Designs
Front Yard Ideas
Walkway Pictures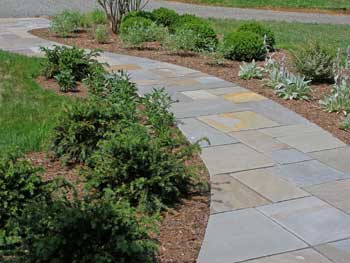 You might have one large sweeping curve or you might have two that switch direction.
Most front yard walkways can accommodate a single curve. You need somewhat of a long length for two arcs to look right.
Otherwise the curves will be too tight.
However, even if you just have one curve, you can add interest by slightly curving the starting or ending points.


And speaking of the start and end of walkways, these areas can be wider than the main part. They too can be curved.
Typically you do not want a walk that is the same width from start to finish...at least widen it at the ends.
How wide should the starting points be? Pretty wide. One project I designed had a walkway that was 4 feet wide, but the entry point was 7 feet in width. It was very inviting and dramatic.

More Walkway Pictures
Brick Walkways
Paver Walkways
Bluestone Walkways
Concrete Walkways
Stone Walkways - including stepping stonesand curved walkways


You also might need landscape steps within the walkway. You will find that if you install steps in a curve, the depth of the steps will typically vary as they must turn slightly.
If you have a slope and are creating an access way, there is a very good reason to use curved walkways. If you create wide curves, you can actually make the walkway go across the slope.
This will often reduce the number of steps needed or eliminate them completely.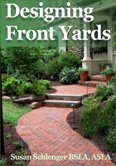 My ebook has been bought by many visitors to help them with their front yard designs.

I encourage you to take a look at it to see if it might be just what you are looking for!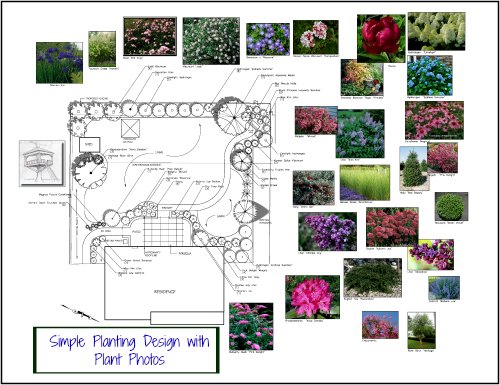 If you enjoyed this page, please share it!

Landscape Design Advice

›
Walkway Designs

›
Curved Walkways