Driveway Entrance Ideas

Wow - Look at This House!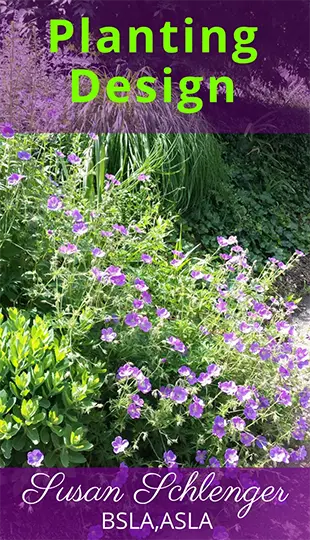 Get your free planting design guide!
So, what are some driveway entrance ideas that you can use to make your entrance inviting? Make the start of the driveway paving special, add beautiful plantings, and consider entry piers, gates and walls.
Entry Piers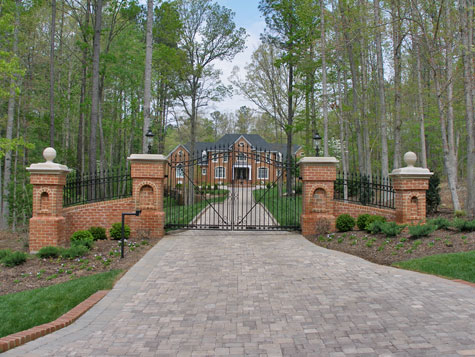 Piers, or columns, can be placed on either side of the entry. I would locate them far enough up from the street so that you can get a planting be in front. However, if you are considering driveway gates, then the columns and gates must be place back far enough for the gates to open.
Piers can be used alone or you can also add side walls to them. I tall depends on your budget. Personally, I like creative and striking plantings just as well.
Driveway Entrance Ideas For Entry Gates and Piers



Driveway Entry Plantings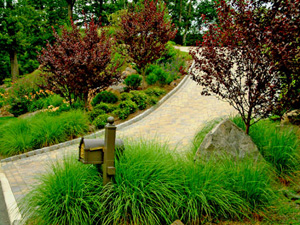 A simple use of driveway entry plants is to place an ornamental or shade tree on either side of the driveway. Depending on the mature size of the tree, you'll want to locate each tree far enough from the road and the driveway so they don't come into the drive or street. This is more for when they are young and have low branches. When they mature, they will most likely form a  high canopy…well, this is true for shade trees. If you are using ornamental trees, it will depend on their form.
You can also use an allee of trees going up the driveway…my favorite if your driveway is long enough.
More Ideas for Driveway Landscaping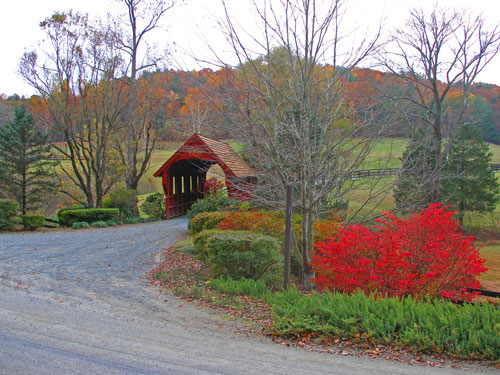 Add shrubs and perennials on either side along with the trees for even more interest.
Recommended Driveway Trees and Ideas


Special Driveway Paving
The beginning of the driveway can be paved differently than the rest. This is known as the driveway apron. Add some decorative hardscape such as pavers or granite stone. I like to do this for a length of about 15 feet although you can go longer if you like.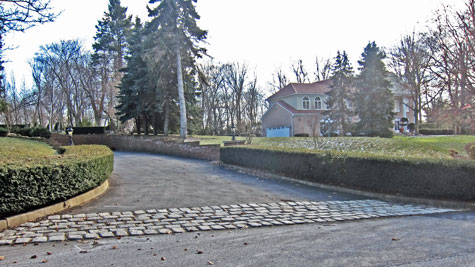 This stone paving is just a wide border. It's a more simple look, but it still dresses the entry.



| | |
| --- | --- |
| I wrote this ebook to provide even more help specifically with front yard designs. Take a look to find out how it can help you. | And if you'd like to know real pricing for almost all areas of landscaping, you will find this book extremely informative! |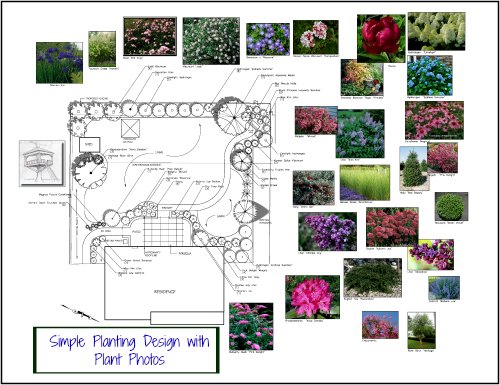 If you enjoyed this page, please share it!

Landscape Design Advice

›
Driveway Designs

›
Driveway Entrance Ideas