How To Create Great Front Yard Color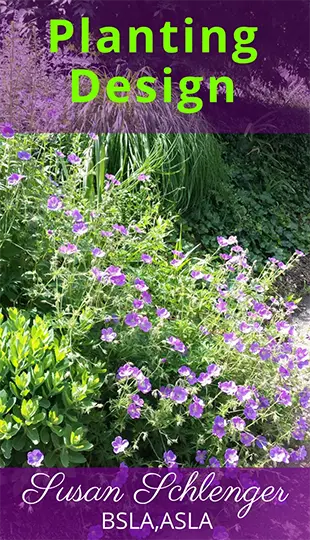 Get your free planting design guide!
You might just want a little front yard color in your landscape or you may want a stunning design with excitement through all the seasons. Either way, here you will find how to get those dazzling colors into your landscape.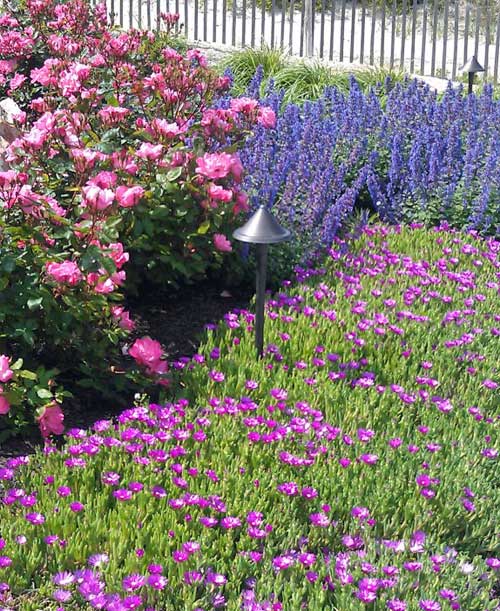 Color Created With Mixed Perennials and Roses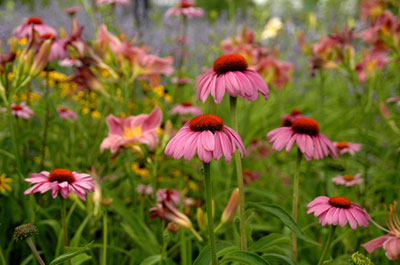 Pink Coneflower



To create color as part of your entire landscape design, you need to consider the following:
Color can be appreciated close up or from afar. It's easy to get closeup color. Use one large plant or a group of smaller ones with some color that you like. As you walk by, the color will pop out.
Lighter and brighter front yard colors show up better when seen from the distance, as the street. You may like a dark purple Butterfly Bush, but it will get lost if you can only see it from far away.
Masses of colored are more striking than a single plant. For example, if you are using some pink Coneflower, use a lot of them together.
Some plants maintain their color or season, such as a red leafed Japanese Maple.
Include some shrubs and perennials that bloom almost the entire season. Roses, such as Knockout and Carefree and perennials such as Catmint are some good choices.
Most perennials bloom for a relatively short period of time. When selecting your plants, choose some that bloom in the spring, summer and fall.

Front yard landscapes should have a mixture of plant types. For color that will make your landscape stand out, here are some ideas for interest and color.



Flowering Trees



Roses
Carefree Roses
Knockout Roses




This is a rose at my own house. I love it! It gets better and better each year. It's one of the Carefree roses.

Visit my page on easy roses.



Hydrangea

| | |
| --- | --- |
| Forever and Ever Hydrangea | Limelight Hydrangea |


Perennials


Groundcover - Flowering and Colorful Foliage
Lamium 'Silver Beacon'


See more on groundcovers

This perennial groundcover is called Lamium. There are different varieties with various colored leaves and flowers. I have this one growing in my own yard and it does great in the shade.

| | |
| --- | --- |
| Epimedium | Love the heart shaped leaves! Another shade perennial with great foliage. |
Recommended groundcovers:

If you enjoyed this page, please share it!


Return From Front Yard Color to Front Yard Landscaping Ideas
Landscape Design Advice Home