Add a Ground Cover Perennial


For Interesting Colors, Foliage and Textures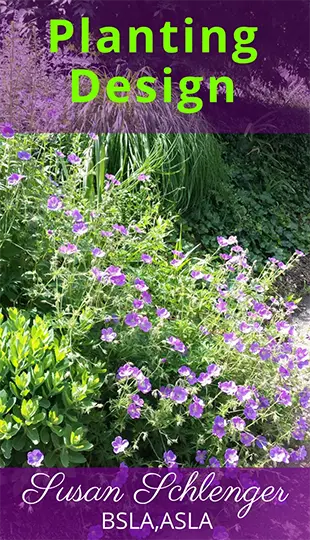 Get your free planting design guide!
Here you will find some of my favorite low growing hardy perennials. Ground cover perennial plants often have attractive features not found in evergreen groundcovers. The leaves of these types of perennials might be interesting colors. There are many different textures and flower colors.


Lamium (Dead Nettle)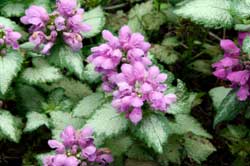 There are quite a few varieties of Lamium, and they are all very pretty.
Lamium 'Purple Dragon' is a newer one and has some great features. It is very drought tolerant. Most Lamium are appreciated for their pretty foliage, but as an added bonus, this variety produces lots and lots of flowers!
This ground cover likes the shade, so if you have a shady area its silvery foliage will brighten things up.


Epimedium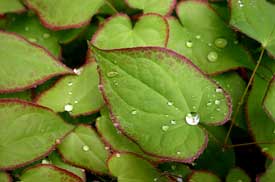 If you would really like a change in color to make your perennial flower garden interesting, Epimedium won't disappoint you. Try the variety 'Rubrum' which has a burgundy cast mixed with green foliage. I love its elongated heart shaped leaves...very pretty.
Like Lamium, it also prefers shade.


Ajuga
This is a hardy perennial ground cover. It will take shade or sun. Ajuga can be aggressive so depending on where it is planted and your purpose, this can be good or bad. Use it for a large area where you want it to fill in quickly and it will do the job.
Many Ajuga are evergreen while some are semi evergreen. I listed it here anyway (not technically a perennial ground cover) because it can be a good choice.
'Bronze Beauty' has very dark maroon and green leaves, while 'Burgundy Glow' is a blend of dark and medium wine, green and soft whites foliage.


Galium (Sweet Woodruff)
Sweet Woodruff is a lovely, delicate ground cover perennial which will take full shade to partial sun. It has small, elongated leaves and tiny white flowers. Plant it next to Hosta for wonderful contrasting textures.


Sedum
Sedum comes in many sizes. The low growing ground covers are many. The small foliage comes in a variety of shapes and sizes...just choose one that appeal to you as they are all easy to grow perennials.
This is one of the drought tolerant and although they will take some shade, they prefer the sun. If you have a tough slope, this is a great choice. I covered my front slope with many of these and not only do they look great, but they are very low maintenance!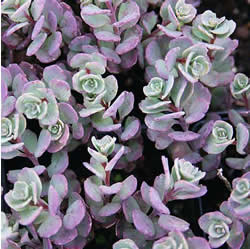 This lovely Sedum has blue gray foliage with a purple tinge to the edges.
I think this one is very unusual and striking.
I have a similar one in my garden and I really love the way the blue gray color stands out among the greenery of other plants.






Thyme
| | |
| --- | --- |
| This ground cover perennial is actually an herb and there are many kinds to choose. Lemon Thyme, Woolly Thyme, and Creeping Thyme are some that you will find. Use them together for a tapestry effect! | |
Thyme will take extremely dry conditions...which means low maintenance! The Thyme shown here is Creeping Thyme. You can see how it will creep over a rock. On flat ground or slopes, it will just creep slightly...it is not invasive. Pictures show the plant in flower and when it is just in leaf.



Ground Covers - Advantages of Ground Covering Plants
There are a few reasons to use ground cover plants. It doesn't matter if you use perennial ground covers or evergreen ground covers. If you are interested in those that are evergreen, you might consider Pachysandra (part shade), Ivy (does better in part shade), Myrtle (part shade), or as mentioned above, Ajuga.The advantage of most perennials are their flowers.
Ground covers will cover an area that might have been left empty. By filling in this space, they will reduce weeds.
A bed can be created around groups of shade or ornamental trees. When doing this, a ground cover perennial (or evergreen) can be added and thus replace what would have been lawn and provide more of a low maintenance area.
When used in planting beds, ground cover can create repetition in the garden. Plant them periodically in groups between other flowering perennials or shrubs.
When planting on a slope or hillside, groundcover will prevent erosion. This is a very common problem with slopes. Some groundcover can be even a bit aggressive so they will provide quicker coverage. Planting groundcover will work for erosion control and as attractive plantings.
Related Pages
Shade Perennials
Flower Garden Design
Easy To Grow Flowers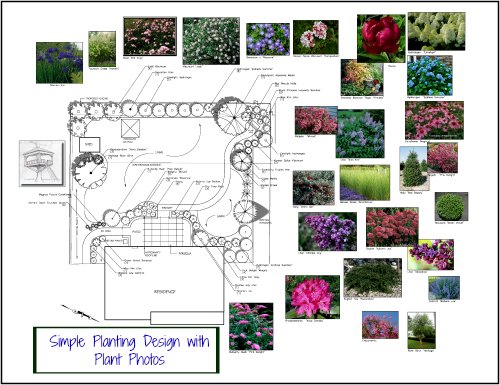 If you enjoyed this page, please share it!

Return From Ground Cover Perennial to Perennial Flowers
Landscape Design Advice Home Page