Brick Patio Design
Choosing Colors and Patterns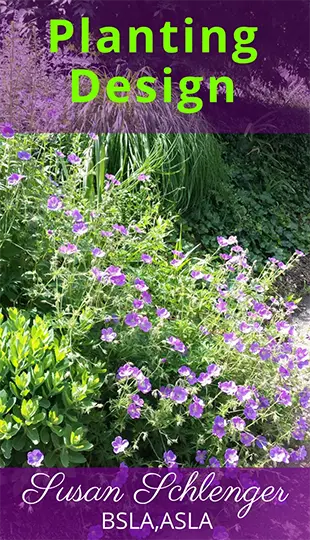 Get your free planting design guide!
A brick patio design can be very attractive and there are many brick patterns to choose from.

Brick is a natural material made from clay and differs from concrete pavers which are made out of concrete. Sometimes the names are used interchangeably, but this is not correct. They are two different paving materials.
Much of the old brick did not hold up well. I know, because I have an old brick patio!

What can I say...I love old houses and the old brick patio was part of it. It does have a certain charm, but it also comes with maintenance.
However, today many brick companies create brick with a high psi, or pounds per square inch. This makes the material very strong...even strong enough for street paving.
If you would like to consider pavers as an alternative to brick for your patio, take a look at the following related pages.

Concrete Pavers
Paver Patios
Paver Patio Pictures

Brick or Bluestone - comparison

You'll find that brick comes in different color ranges. Some are more orange, others more pink, and then there are those that are red. Brick sizes are fairly standard and are 4"wide x 8"long. There are many brick paver designs and patterns that can be used in a brick patio design. Herringbone is one of my favorites.

Another pattern I like to use either alone or incorporated into a paver design is a circular pattern.
Below are some interesting brick patio designs showing the various ways brick can be used. There are many others, but these are some of the ones I mentioned above. If you are looking for more patio designs and plans, take a look at my ebook Patio Plans For Inspiration



Brick Basketweave Pattern
This patio used the basket weave pattern. It's a nice simple design, is easy to install and works well.
The brick patio construction here was dry laid which is an easy method.
It is also less expensive than laying the brick pavers in cement.
Photo courtesy of Gnome Landscapes - Falmouth, Maine




Full Range Color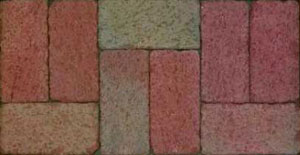 Here's a closeup of a brick type and pattern from Pine Hall Brick.

It shows the same basket weave pattern. The brick type is called Rumbled and the color is Full Range...one of my favorites.

I think this is one of their nicest bricks as it looks very natural, yet the color range is interesting.



Circular Running Bond Brick Design

This is a great brick patio design. It is a partial circular brick paving design while it leads into a running bond pattern.
I like the brick with the stucco on the house.
There's a nice contrast without patterns fighting against each other. The greenery just adds to its success.
This landscape brick appears to be dry laid as the above project. Laying brick in concrete is unnecessary. There is a chance of the joints cracking and this is difficult to repair. Whereas brick that is set in sand or polymeric sand can be easily re-laid if a problem occurs...if installed correctly, this should not happen.
Note: The link to polymeric sand will take you to a page discussing this and travertine pavers. It applies to dry laid brick as well.

Photo courtesy of ehow.com






Herringbone Pattern - Set in Concrete

Here are some photos of brick patio ideas using brick pavers in the herringbone pattern.
This patio brick was set in cement. You can see the difference between a cement application and a dry laid one by comparing this outdoor patio with the one below.
Photo courtesy of Carolina Power Wash




Here's another herringbone pattern, dry laid.
Take a look at some other brick patterns for patios. A different one was use for the treads of the steps and to border the design. I love the curvature of the steps and the contrasting riser material.
This lovely image was found at Northampton Gardens.




My Ebook on Patios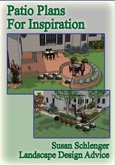 Patio Plans For Inspiration
Click here to see professional patio designs that I did for some of my clients. Both 3D (which is great to really see what a design looks like) and plan view designs are shown so that you can use them or get ideas for your own project. I've also included project pictures! Explanations are also provided to help you with the designs.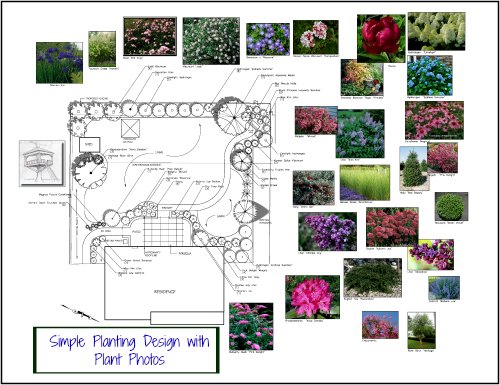 If you enjoyed this page, please share it!

Landscape Design Advice

›
Patio Designs

›
Brick Patio Design