Swimming Pool Decking


Designs and Paving Materials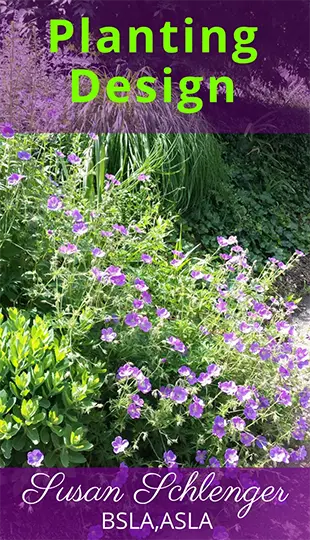 Get your free planting design guide!
The design of your swimming pool decking depends on how much space you need. Deciding on how you are going to use the area will help you plan your layout. You should also think about if you want the area to be totally in the sun or part shade/part sun.



A nice way to create some shade on swimming pool decks is by adding some large shade trees or a beautiful outdoor pergola.

But let's talk about the different types of hardscape you can choose.



Concrete Pool Decking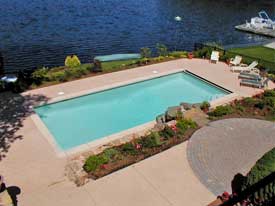 Concrete pool paving is the least expensive. To make it a little more interesting, you can add color to the mortar mixture.
Consider a pretty shade of beige or even a soft peach for concrete patio designs.
You can also have the contractor create a geometric pattern. For example, large squares look nice. To see a picture of this, please visit my page on concrete patio designs.
Do be aware that concrete can crack over time.

I also made a video of the above project.



Stamped concrete is a type of concrete that can have many different looks. Patterns are "stamped" into the concrete. The problem with this, however, is that construction joints are necessary, due to the typically large expanse of paving. These joints, or long visual lines, often go through the pattern in various locations. In my opinion, this absolutely ruins the look of the pattern.


Pool Pavers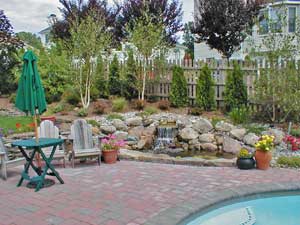 For a step up in your swimming pool decking materials, concrete pavers are a nice choice. There are many interesting paver choices available.
I particularly like tumbled pavers as they mimic stone. If you would like some more detailed information and some suggestions, please visit my page on paver suppliers, where I make some recommendations.

Bluestone is beautiful but hot on the feet. However, there is a bluestone concrete paver which really looks like stone. Read about them here.
Also see my comparison of bluestone pavers to travertine pavers.

Travertine Pavers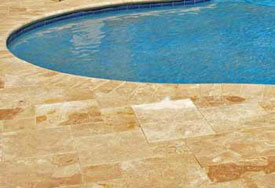 Now we come to one of my favorites....travertine pavers.
These are made from natural stone, are cool to the touch and very beautiful.
You can read all about them on my page on travertine pavers.




Other Natural Stone Options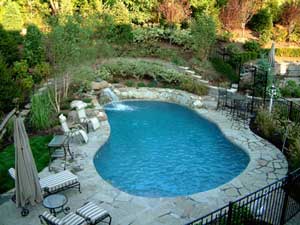 There are other materials too, such as additional types of natural stone.
This type of swimming pool decking is the most expensive but can be quite beautiful.

There is Apple Creek, Idaho Quartz, Crab Orchard Stone, etc.

See natural stone patio pictures.






Swimming Pool Coping
The coping is the stone that borders the pool and overhangs, or cantilevers, slightly. This can either match the rest of the pool paving or it can contrast it. Travertine pavers look nice when the coping matches, or you can use a complimentary color. Likewise, concrete pavers can have a coping of the same paver, or the color might be different. Copings are especially made for pool edges in that the pool edge is smooth for easy grabbing from the water.
Concrete coping can be installed as a border with a joint separating it from the rest of the concrete paving. Alternatively, the concrete can run right up to the waters' edge. In this situation, the coping and the pool paving look as if they are all part of the same pool paving with no breaks.

Related Pages
Paver Patios
Travertine Stone
Bluestone Patios
Natural Stone
Pool Landscaping
Swimming Pool Pictures
Swimming Pool Decking and Copings
Concrete Pool Decking

Compare Pavers to Concrete - pros and cons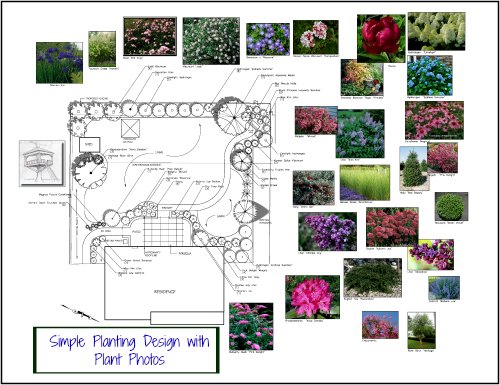 If you enjoyed this page, please share it!

Landscape Design Advice

›
Landscape Designs For Pools

›
Swimming Pool Decking