How To Create Pool Landscape Designs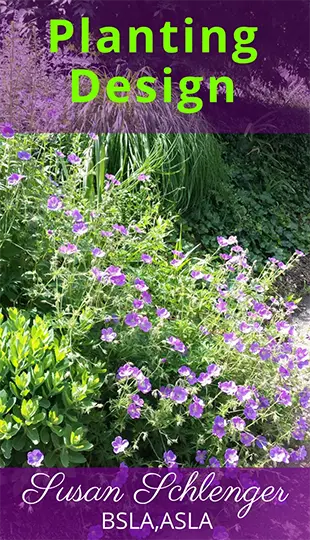 Get your free planting design guide!
Pool landscape designs that are lush and colorful add to the beauty of the swimming pool area. But how do you create a pool landscape design that will look well with your new swimming pool?
Adding trees will make the area cozier...ornamental trees add color and interest while larger trees can add shade to certain areas. Shrubs provide textures, color an height. Perennials add beautiful summer color! Integrate these different types of plants to achieve a great design.

Landscaping Around The Swimming Pool
Bring plantings such as flowering shrubs and perennials right up to the pool paving.
Planting beds do not have to be around the pool entirely, but they should be designed and located so as to create balance.
Add a few large planting beds broken up by lawn. You might have a bed, then some lawn, then another bed, and so on.
Try to make the beds unequal in size for interest.
You can mix in evergreen and flowering deciduous shrubs. The evergreen shrubs will provide interest when viewing the area in the winter.
Include Trees Around the Pool
(Don't be Afraid of the Leaves - Pool Will Be Closed by That Time!)


The flowering shrubs will provide color in the summer when you are enjoying your swimming pool landscape.
Plant in groups. Seven flowering shrubs will make a more exciting picture than two or three.
Perennials will give lots of color also.
You can select low maintenance perennials so that you can enjoy your swimming pool design and not be constantly tending to the plants!
I would suggest including some broadleaf evergreen shrubs in your pool landscape design also. However, many of these require some shade and often pools are located in sunny areas. If you do have some shady areas, include some broadleaf evergreen shrubs, such as Rhododendron, Cherry Laurel, Mountain Laurel and Japanese Andromeda.
There is a nice evergreen shrub that will take sun or shade and that is Blue Holly. It does not flower, but it does provide wonderful red berries in the Fall.
Consider adding a few ornamental trees to your pool landscape design. They will add color and interest. In addition, they will provide height and scale to the project. A swimming pool is large and you need some garden trees to make it feel it belongs in the landscape.
You might include a flowering cherry tree, such as the Weeping Cherry Tree. A Dogwood tree is also a nice addition. For texture and for a tree that is not bulky, River Birch is a nice choice. There are many to choose from. The point is...include them!



Pool Landscaping and Shade
Shade is almost a must in your backyard pool landscape. Don't be afraid to use large shade trees. Just don't plant them too close to the pool. Shade trees will still provide shade if planted a fair distance away due to their ultimate large size.
If you do need a tree for shade very close to the pool, select a smaller type. Crapemyrtle is one flowering tree that works well and can be planted close to the pool paving.
For a more elaborate design, consider an outdoor pergola.
Mulch all the planting beds with a minimum of three inches of hardwood shredded bark. This will conserve the water in the ground for the plants and also help to prevent weeds.
Speaking of weeds, there are products available that prevent or deter weeds from growing. They work well, as I have used them myself. Sprinkle them on your planting beds in the early Spring. They do have to be re-applied a couple of times throughout the season. The product I use is called Preen.


Some other interesting pages I have written with great information concerning swimming pools are the following:
You might also like to visit my page on Pictures of Swimming Pools.



Walkway Ideas and Paving
It is not necessary to have a walk leading up to your swimming pool. You can walk through grass. However, walkways do provide some practicality, as they eliminate tracking grass from wet feet into the house.
Walkway paving materials should blend well with the pool paving. You can choose the pool paving and the walkway paving to be the same or you can use materials that compliment each other.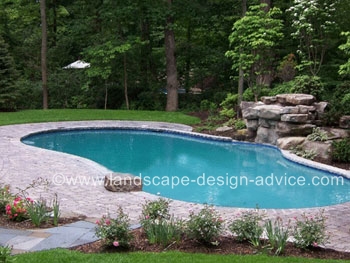 Pool Paving is Tumbled Pavers


Pool Back Wall is Natural Stone
Plantings Cascade Over the Wall

Although not something that is a must, it is advantageous to select paving that is cool to the touch....that means cool on your feet! Travertine pavers are an excellent choice. They are also quite beautiful.
If you have a pool waterfall, plant behind it so that it looks natural. Add shrubs that are loose, such as Cotoneaster. Add trees behind it too! One Weeping Cherry tree or three White Birch look wonderful. As always, know your planting zone and check zones of particular plants.
Does your pool have a spa? Hug it in with plantings in your pool landscape design to make you feel secluded while sitting in your spa. Make it part of your swimming pool landscape.
Great pool landscape designs should create a garden like setting for your swimming pool. The addition of lots of shrubs, flowering and ornamental trees, shade trees and perennials will help to create a lovely swimming pool landscape.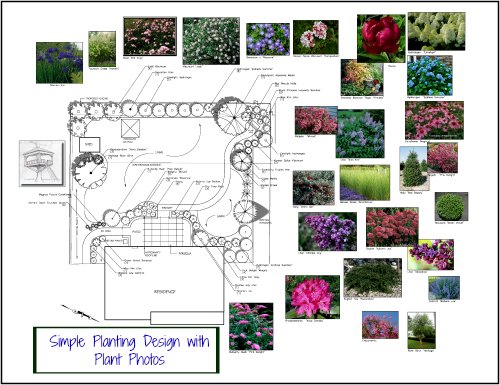 If you enjoyed this page, please share it!

Landscape Design Advice

›
Landscape Designs for Pools

›
Pool Landscape Designs