Pictures of Swimming Pools


Shapes, Sizes, Paving and Waterfalls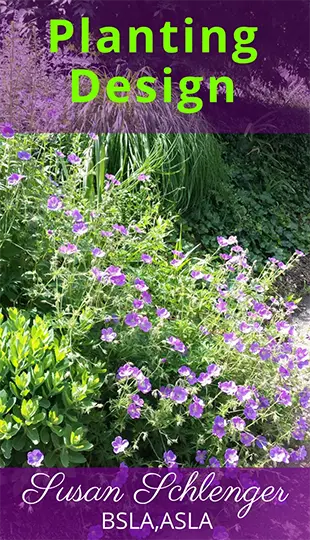 Get your free planting design guide!
Pictures of swimming pools can be helpful if you are trying to make decisions about a pool project. It might be the shape, size or various other aspects of the design that are overwhelming you.
Here I have shown some swimming pool pictures from projects I designed. They vary in style, materials, amenities, etc. One has won an award!
You will also find some comments on each one regarding things that I think are important to the design or interesting. They are all inground pool pictures, yet some are concrete and others are vinyl liner pools.




Vinyl Liner Pool on a Lake


Here is a picture of a swimming pool on a lake. The pool decking is concrete, but it still looks nice. How can it not with the view of the lake?! The concrete has been colored by adding a color pigment into the concrete before it was poured.

Picture of Pool with Concrete Paving

Consider a rectangular shape if you want an automatic pool cover, as it will work the best with this pool design. This is a vinyl liner pool.


Popular Pages
Concrete Pictures
Making Concrete Interesting
Vanishing Edge Pool

This swimming pool picture and project is one of my favorites. I designed and project managed it, working very closely with the pool contractor.
Pool with Negative Edge With Magnificent View!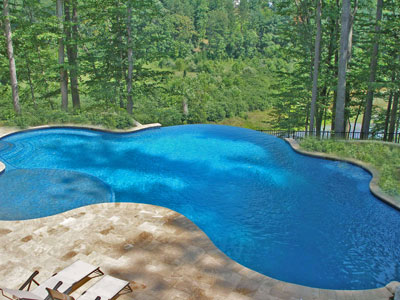 The disappearing edge was so much fun to create! This is also known as a vanishing or infinity edge pool.


This shows the tanning shelf which was part of the above infinity edge pool.

It is designed so that lounge chairs can be used right in the swimming pool. How nice to sit in the water on a hot day. From the shelf, there are steps leading down to the rest of the pool.



Pool With a Spa

Pool spas can either be part of the swimming pool or can be located in a separate area. Here, the spa was designed for easy access, set with steps on either side. Alternatively, spas can be set in the deeper end and also be a waterfall, with water flowing from the spa into the pool.



Award Winning Pool Design

Natural pools are something that many want. Here is a pool picture showing how if it blends into the surroundings it can look lovely.
Photo of a Natural Pool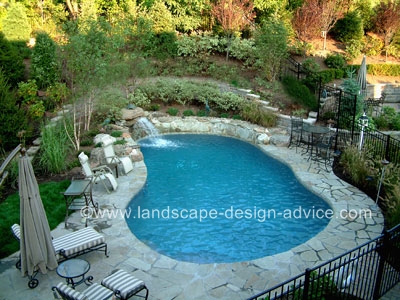 Natural stone set in concrete was used for the paving. The stone is called Apple Creek, and the advantage of this stone over bluestone is that it is cooler on the feet.
This swimming pool design won the Landscape Award of Superior Excellence from the New Jersey Nursery and Landscape Association.
*Would you like to see a video of this project and learn more about it? Just visit Inground Pool Designs.


Free Form Pool with Pavers

Here is another natural pool. Natural looking tumbled concrete pavers were used with a boulder set at the water's edge for interest and seating.
There is also a large waterfall which can be enjoyed.


Stone Waterfall at the Pool

What would pictures of swimming pools be without one showing a waterfall design?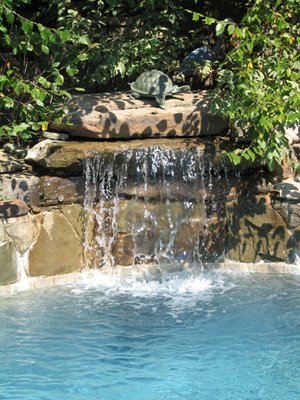 Large stones were selected to blend with the stone paving of the pool decking.
This is a gunite pool which has a raised stone wall for drama.



Vinyl Liner Pool and Pavers

Vinyl liner pools can look very natural, particularly if a nice pool coping is used.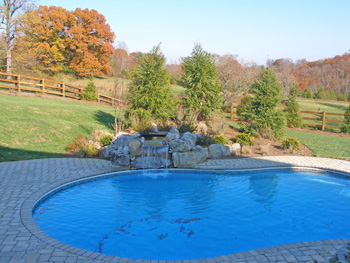 You probably wouldn't know that this was not a concrete pool.
Pavers were used with a matching paver coping. The pool waterfall became the focal point.

Related Pages
Pool Paving
Pool Landscaping
Swimming Pool Fencing
Outdoor Furniture
Pool Waterfalls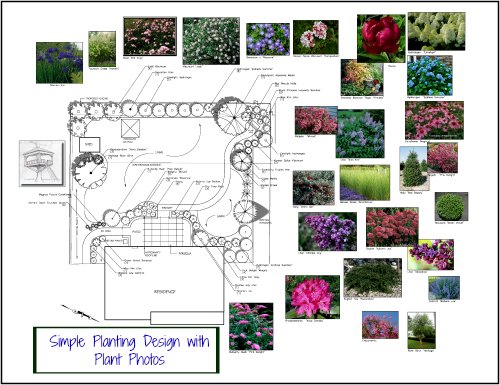 If you enjoyed this page, please share it!


Return From Pictures of Swimming Pools to Landscape Designs For Pools
Landscape Design Advice