Backyard Pool Design, Deck & Pergola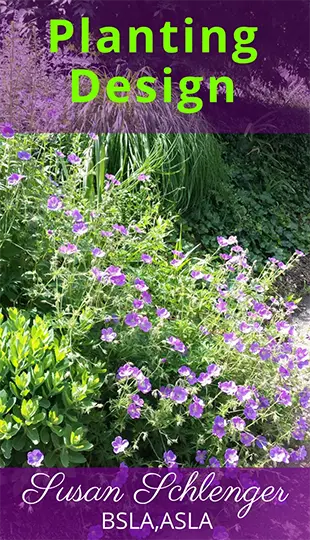 Get your free planting design guide!


This backyard pool design is just filled with many kinds of landscaping ideas.
If you are thinking about various pool deck designs, here is one that has space for many different outdoor activities.
There is an outdoor kitchen island, an outdoor pergola, some great deck ideas (if you are considering designing a deck) and an outdoor fire pit.
The pool itself is a natural design. There is a tanning shelf at the beginning, which is to be about six inches deep....just right for lounges.
The outdoor kitchen is U shaped. I like this configuration, because it works nicely with stools for guests to chat with the cook! It also allows for many outdoor kitchen appliances.
When placing an outdoor kitchen, try to orient it so that everyone has a nice view.
The outdoor pergola provides shade and also creates a more intimate space in this backyard pool design. It is also a nice garden element.
The deck design is two levels. I designed it this way to create a more gradual transition from the upper floors to ground level.
The main floor of the house was quite high off the ground. There are many different deck ideas regarding a house in this situation.
By the way, when designing outdoor steps, particularly for a deck, try to have the height no more than about five feet. Long staircases can get monotonous.
The clients did not like the way their view was obstructed on the old deck. Yet, the depth of the yard was narrow, so it did not allow for a lot of room to build the lower deck out.
The solution? A glass deck railing! It works for the necessary protection, but it still lets those on the deck look out to the beautiful landscape.
The fire pit is a moveable one, so that the space can be used for other things when it is not in use. I prefer this to the built in patio fire pits.

The spaces created on this backyard pool design paving design allowed for an area for lounges and also another relaxing fire pit area at the other end. The stools at the outdoor kitchen also provide seating.
Swimming pool decking material has to look good with the brick on the house. A nice colored concrete design would work, if the right color was chosen. Large pavers would provide a break from the small house brick. Natural stone for the seatwalls would work with either of those materials.
The plants are lush and colorful. Many of the trees will provide shade, along with adding a sense of scale to the landscape.


And here is one of my favorite designs which one an award.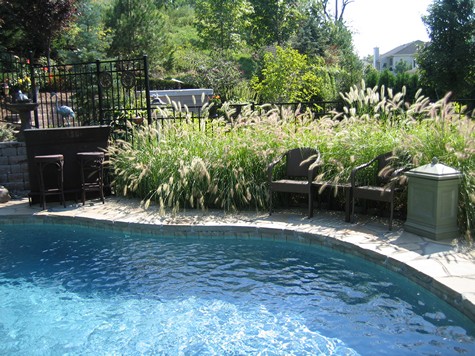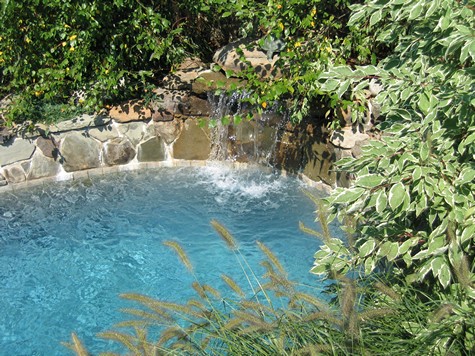 See a short video of this project and learn how I designed it.
Related Pages: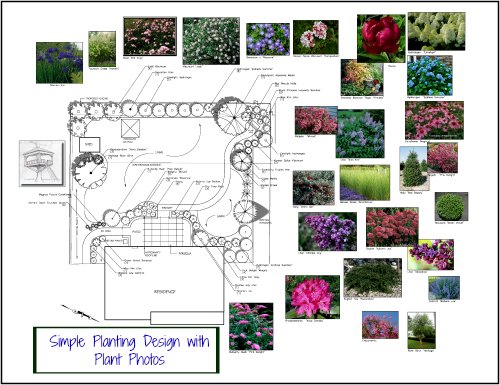 If you enjoyed this page, please share it!

Landscape Design Advice

›
Landscape Designs for Pools

›
Backyard Pool Design