Outdoor Stereo Speakers




The Newest Outdoor Technology
Have you ever considered outdoor stereo speakers?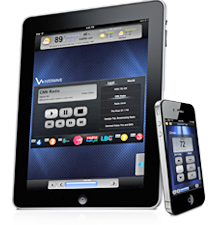 An audio outdoor area can be a lot of fun and amazing things can be done with today's technology.
You can choose to have both the wires and speakers hidden, or opt for outdoor wireless speakers.
Experienced companies can work with you to create a system that is totally hidden using up to date methods and technology.
If you want to learn about outdoor systems, here is some information that you will find very helpful.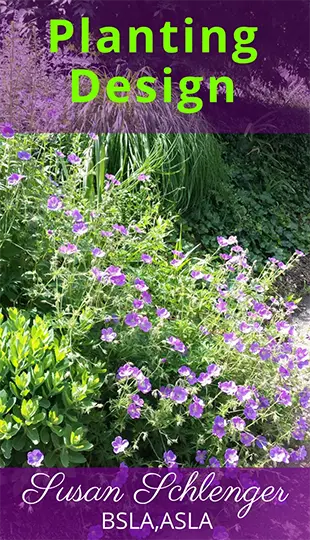 Get your free planting design guide!
Hiding The Outdoor Stereo Speakers
So you have a beautiful outdoor patio, pool area or other backyard retreat and you want some great audio. However, you certainly don't want to see any of the equipment. Interactive Home has a few creative ways to achieve this, and you will never see those outdoor stereo speakers.
Speakers can be hidden in existing or new shrubs. Typically they are installed on a post 12" off the ground. By the way, they are completely weather proof.
Speakers are available that look like boulders and these can be placed anywhere.
There are actually speakers that look like outdoor lighting fixtures! By using these, there is no need to actually hide them as the fixtures are the speakers.
You can also get speakers disguised as attractive planters.
You can even integrate them into the woodwork of an outdoor structure, such as a bar or outdoor kitchen.



No Visual Outdoor Speaker Wires!

You also don't want to see the outdoor stereo speaker wires. Trenches are dug to hide the cables so that they are completely out of view. The location of the wires are part of the system design.
There are also outdoor wireless speakers that can be used where there are no wires at all.



Outdoor Audio Features - The Latest and Greatest

Having outdoor music to enjoy anywhere on your property is a lot of fun. However, there are quite a few special features that Interactive Home can implement to make it even more enjoyable. Here are some of them.
The outdoor stereo speakers can be set up as different zones. For example, you can play different music from the indoor and outdoor areas.

Not only that, it can also be designed so that different music can be selected for outdoor stereo speakers in different outdoor areas, such as a patio area and a pool area!

The system can be controlled by an iPad or an iPhone. Control your music and more from these devices!



Using The System - iPad, iPhone and Remote Controls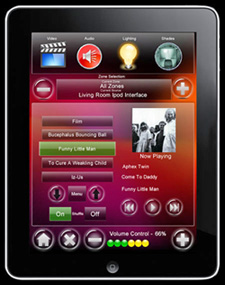 The system can be set up to be controlled by your iPad, iPhone or a remote control. However, although this can work for audio in a very simple way, it can also be programmed to do so much more. I was really amazed when I was told that with these devices, you can control your music, water features, lighting, heating, and even outdoor entry gates. Speaking of gates, you can see who is there too.
*Note: The system itself might be complex in everything that it can do, but it is simple enough that you will be able to control everything easily. 
Ipad Photos from Crestron



Outdoor Video
Yes, you can actually have an outdoor tv. This can be a regular large screen tv or an entire home theater with a screen 10 to 15' wide! It's devised so that everything is completely weather proof. By the way, this can be controlled with your iPad or iPhone too.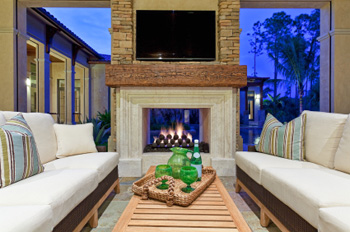 You are probably wondering where does the tv screen go, as I did. It all depends on the design of your outdoor space. It might be set up under the eaves of the house.  know of a company that specializes in this. One of the ideas I was intrigued by was where they built a teak casing and when you wanted to watch tv, you had it pop up with the remote device.



| | |
| --- | --- |
| If you'd like help with your patio, take a look at my ebook on patio designs. Choose from many of my professional layouts or modify them! | And if you'd like to know real pricing for almost all areas of landscaping, you will find this book extremely informative...and eye opening! |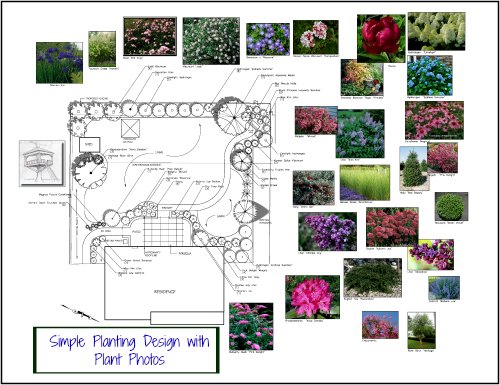 If you enjoyed this page, please share it!

Return From Outdoor Stereo Speakers to Patio Designs
Landscape Design Advice Home