The Paver Driveway
3D Ideas Showing How To Get Creative!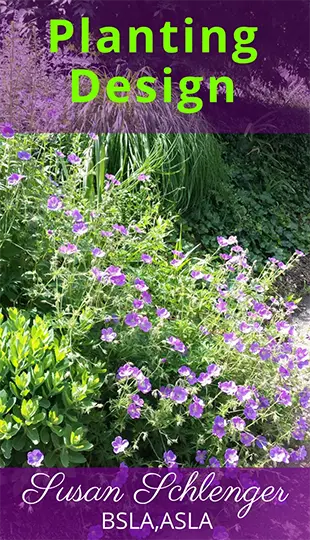 Get your free planting design guide!


If you are interested in a paver driveway, I would like to offer some options which are more creative and less expensive!
Here are some 3D images of driveway pavers that I created. It's taken from one of my 3D designs. What I have done is changed the options so that you can actually visualize the various ways a great paver design can be created.
Your driveway does not have to be all pavers...actually there are better design choices.
Note that none of the images are of an entire driveway made of pavers. This was done on purpose for a few reasons.
1. Using pavers for the entire driveway material can be extremely expensive.
2. Using all concrete pavers is not really very creative. Anyone can put down pavers, but the following options required some thought and creativity.
3. An entire driveway of pavers can look very hard. It can detract from the rest of your landscape and home.
4. Why not put that extra money into your driveway landscape or lighting?

The following images are in order of the most simple to the most intricate. You can imagine other colors that might suit your landscape design better, but this will give you some interesting ideas.
This design is the easiest and the least expensive. However, see how it really dresses up an asphalt driveway? I've shown it with a triple paver border, but you could just as easily just use two rows.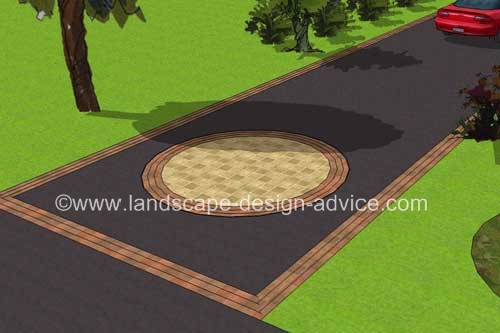 In this paver driveway picture, I've added a circle design. These are very easy to get as they are purchased as what is called a "circle kit", and they come in various sizes. I've dressed it up by having the main paver circle field in a different color. There is a triple border row edging the circle in the same color as the driveway paver edging.



This paver driveway design is similar to the previous one. However, I have made the triple paver border two colors in stead of one. Likewise, the circle design is two colors also.



This design portrays a simple driveway apron all in one color. The edging goes along the entire driveway and the pattern is different than the apron field to make it pop out a bit.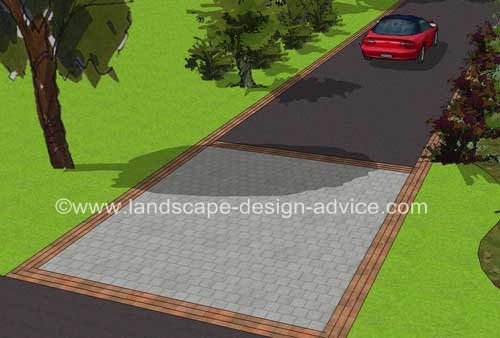 To jazz the apron up, I've made the driveway apron border a contrasting color to the apron field. Once again, you can use any colored pavers you like and any pattern.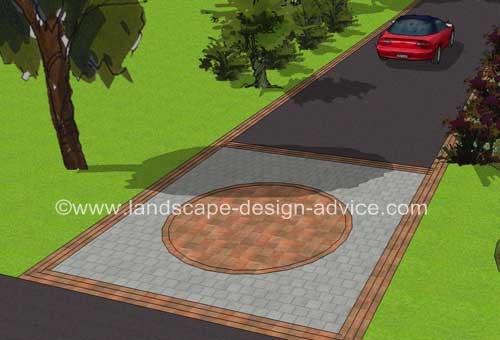 The entire driveway apron is made up of pavers with a circular paver design in the center. I've edged the driveway in the same color as the circle, although you can just as easily make it all the same color with only a contrasting circle color.
The edging continues along the entire driveway, but again, this is optional.

As you can see, there are many paver options and designs to be used for a driveway.

Also see:
Driveway Paving Materials
Stamped Concrete Driveway
Brick Driveways
Asphalt Driveways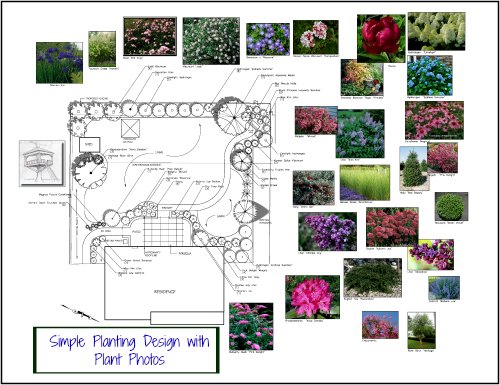 If you enjoyed this page, please share it!



Return From Paver Driveway to Driveway Designs
Landscape Design Advice Home