Driveway Lighting
Create a Beautiful Entry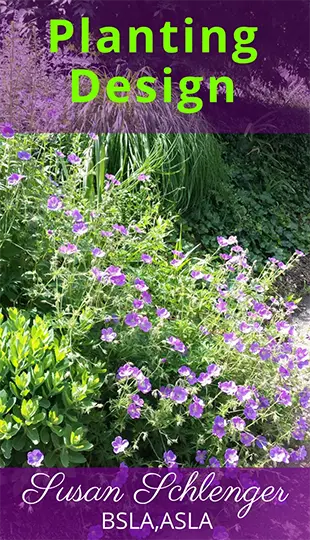 Get your free planting design guide!
Driveway lighting is a feature that will enhance your driveway design. It not only creates a nice ambiance but also provides enhanced safety.
There are a few different types you can use.
You can use low voltage lighting or regular 120V. What you choose depends on what type of lighting you will be using. For example, a post light (see below) typically will require 120V, while most other lights can be installed with low voltage. Also, see my link below to solar lighting.
The disadvantage of using to solar lights for driveway lighting is that if the sun did not shine that day, you are out of luck...the lights will not work that night!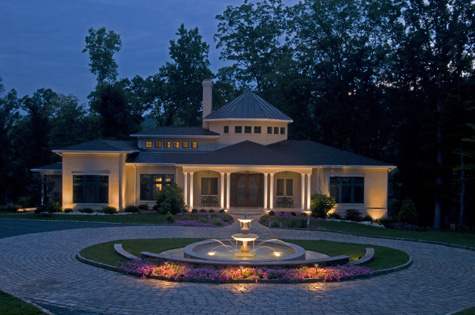 Driveway lighting for central area and residence


Path Lights

If you have planting beds along your driveway, you can add groups of path lights. If you don't, it's a good idea to add beds if you want to use these types of lights. Typically, each path light will provide a ten foot diameter of light.
You do not have to have driveway lighting over your entire driveway. You want just enough to show the way and also make it look aesthetically pleasing. I like to alternate the locations on either side so they are not exactly even on each side of the driveway. This way you avoid that "runway effect" like an airport!
Path lights are not my favorite type of lighting along a driveway. I prefer some of the others below.


Uplighting for Driveway Trees

If you have an allee of trees going up your driveway, you can place two to three up lights in each tree. This provides subtle light and also accents the branching patterns of the trees. This is a beautiful look.
This not only provides light but also lights up the trees.
Low voltage lighting is easy to install, but you can also use solar landscaping lights. Solar landscape lighting is very simple as there are no wires to install.

Post Lights

Post lights are another option. This type of lighting needs 120v, so it is not as simple as low voltage or solar lighting. In addition, you must purchase nice light fixtures which can be expensive. However, these lights can provide a thirty foot diameter of light.
The post lights can be placed along a driveway or you can use just one at your driveway entry. If you want a row of them going along your drive, I would not add an allee of trees. The height of the lamp posts interfere with the tree heights.


Gas Lights Like the Olden Days!

For an old fashioned look, you can even use gas lights for driveway lighting. Of course, these days you don't need the "gas lighter" to go out and light them every night though! The system can be operated from the house, which is more convenient.


Moon Lighting (Down Lighting)
If you have some large shade trees along your driveway, you can use moon lighting in them. This will cast the light downwards. It creates subtle light. The disadvantage to this type of fixtures is that you need a tall ladder to change the bulbs.
Lights can also can also be installed on top of driveway entry piers whether you have driveway entrance gates or not. These also use 120v electricity and will light the driveway entrance nicely.
You can include a variety of lighting techniques. You might choose one type of light for one area, such as path lights in a bed, and then you might light up a few ornamental trees. Try to create a natural look.
Related Pages
Landscape Lighting
Outdoor Lighting Pictures
Driveway Landscape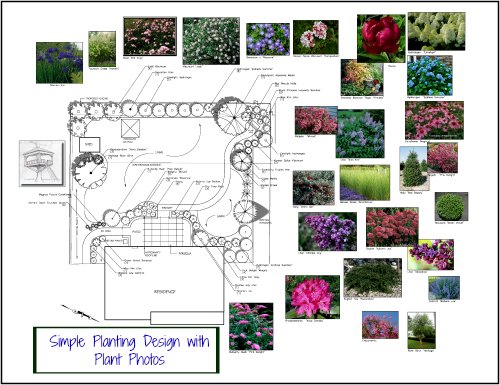 If you enjoyed this page, please share it!

Landscape Design Advice

›
Driveway Designs

›
Driveway Lighting