Exterior Landscape Lighting and Photos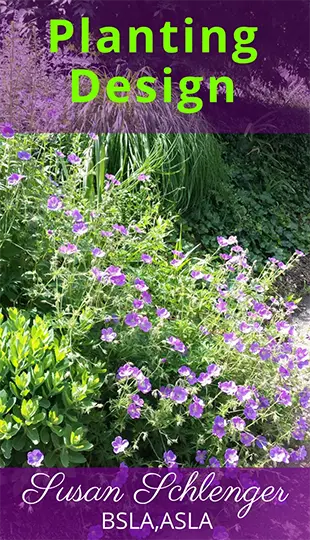 Get your free planting design guide!
Here are some examples of how you can use exterior landscape lighting to cast light in your landscape.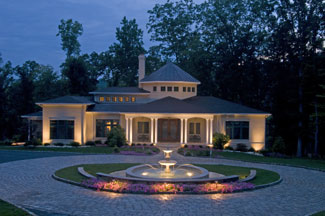 This landscape design I created won and award for the lighting design!
Both the fountain and the home are focal points as one approaches the house along the driveway.


What is lit up?
house
fountain
stone wall
planting beds
The fountain and house are lovely so lighting them up was a given!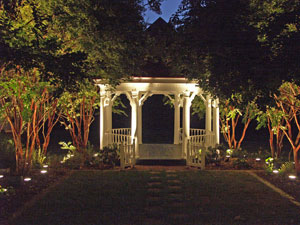 Outdoor accent lighting is used on this beautiful gazebo. It is obviously the focal point!
Path lights lead the way. In my opinion, they are a little overdone. Not that many were needed and the lights along the walkway would have been more subtle.
Uplighting is used on the pretty plantings in the landscape also. This is a great technique...light up any pretty ornamental trees that you have. Use two to three lights per tree.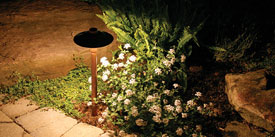 This is a typical path light. Notice how it is tucked into a planting bed.
This is a good way of blending these types of lights right into the landscape.
Do not use path lights in the lawn. If need be, create beds that they can be placed in.
Also consider solar landscaping lights.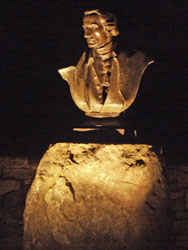 What could be nicer than lighting a sculpture? This is a very nice evening focal point.
The sculpture and the base both stand out.
I do believe this is Patrick Henry!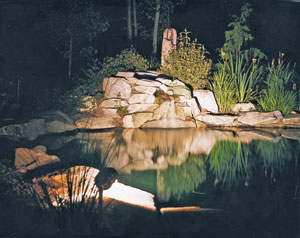 Water features are enjoyed by almost everyone, especially at night!
It's nice to use some accent lighting on them, particularly on the waterfall spillway, so that it can be enjoyed at night also.
Make sure there is enough light to be seen from far away or from inside your house.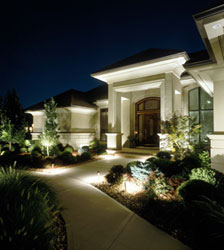 Exterior landscape lighting on the house can make your home inviting. It should be balanced and soft.
You don't want it lit up like a Christmas tree!
Here, the walkway and foundation plantings are lit so that the lighting flows.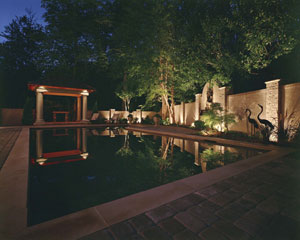 Pool landscape lighting is functional for evening guests.
However, as seen in this picture, it is just nice to look at from afar.
See what you would like lit up in particular for accent lighting when viewing the pool area from inside your home.



Professional landscape lighting courtesy of Outdoor Lighting Perspectives - Richmond, Va.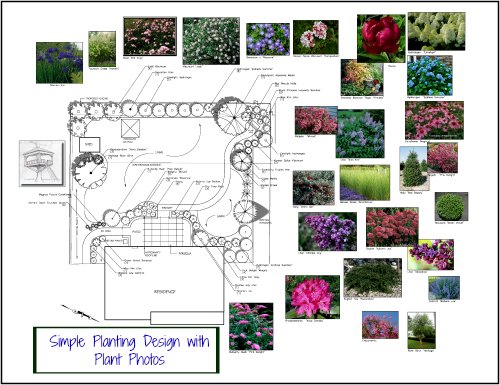 If you enjoyed this page, please share it!