Driveway Pavers and Creative Ideas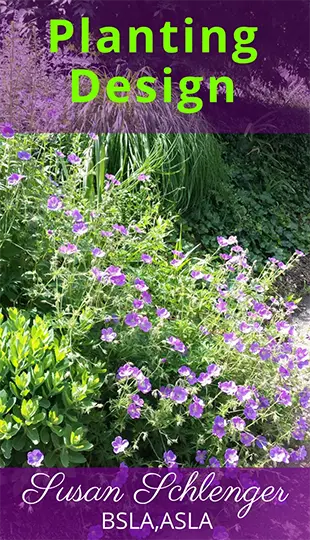 Get your free planting design guide!

Many of us have seen driveway pavers as part or all of the driveway hardscape design.

They may be installed for just the driveway apron. Perhaps they are used as an edging. Then again, often they make up the entire driveway.
No matter how they are used, if done well, it can be a nice look.

So what do you think? Has there been driveway designs that you love? Most likely the ones that stand out and look great have been designed in a creative way.I am going to discuss some ways to achieve that creative look.


Driveway Pavers For the Entire Driveway
There has to be some thought put into a concrete paver driveway. Think about how large most driveways are. And then imagine the entire surface made of pavers, without any breaks or interest. Unless some creativity is added, it can be pretty monotonous....just a "sea of pavers".
Here are some creative ideas:


Pavers Used in a Circle At Front Walk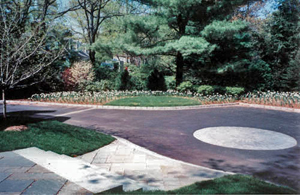 Create a border along the driveway edges. If you have mixed sizes in your driveway paver design, take one of the sizes and lay it in a row along the driveway edges.
You can also make the edge more dramatic and add a double or triple row. The border can also be a different color which blends well with the field.
Create a circle design in the paving. This can be located either towards street entry area or up further. It might be adjacent to the sidewalk entry. If you have a circular driveway or a courtyard, it can be located near the front door. The circle should be large enough to make a statement, yet also have enough room beyond it so that it look spacious. Once again this design element can be either the same color a a different colored paver.
If the driveway is a circular or courtyard design, the area near the front door can be made important. The border can be installed here alone, without it being part of the rest of the driveway, or it might be different, by being a wider border. For example, the main part of the drive can have a single border, while the front entry area border might be two rows.
paver designs in 3D - See different options done in Sketchup 3D!
Related Pages:
driveway designs - more driveway ideas
driveway paving - other paving options
driveway pavers - installations - the correct way!


I was in New York city the other day and happened to see a parking area that was done in Belgian Block, which are granite stones...made from granite. Here is a photo I snapped...this area is VERY old.

Old Belgian Block - Granite Pavers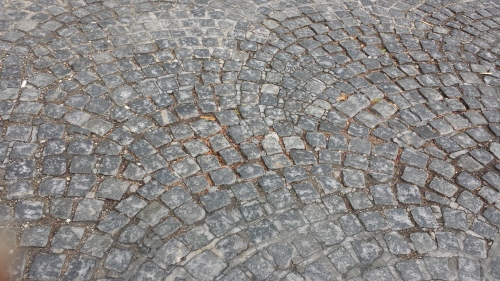 And also, coincidentally, the same week, I was at a stone yard that sells pavers. A company named Unilock sells some very nice high end pavers that are perfect for driveways with the old world look. Not exactly the same, but interesting!

Driveway Pavers by Unilock

Paver Apron

Sometimes it is just enough use pavers in the driveway apron area only. This is elegant and understated. The apron area might simply be pavers or the apron pavers might have a border. The apron can have just a circle design within the pavers. It might have the border and the circle kit together. It all depends on how intricate you would like the design to be. All of these options work well and look great.
You might also be interested in the
cobblestone driveway where you can have a granite cobblestone apron!


Edgings
Consider a simple asphalt driveway edged with pavers. This dresses it up quite a bit and adds some creativity and interest without having driveway pavers make up the entire drive. The edging can be single, double, or triple. There are other driveway edgings though that you can use also.



| | |
| --- | --- |
| I wrote this ebook to provide even more help specifically with front yard designs. Take a look to find out how it can help you. | And if you'd like to know real pricing for almost all areas of landscaping, you will find this book extremely informative! |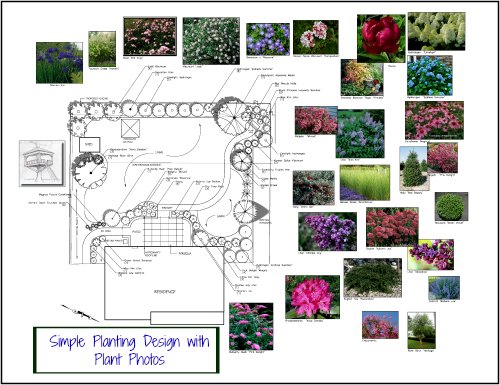 If you enjoyed this page, please share it!

Landscape Design Advice

›
Driveway Designs

›
Driveway Pavers