Paver Installation 
How To Install Pavers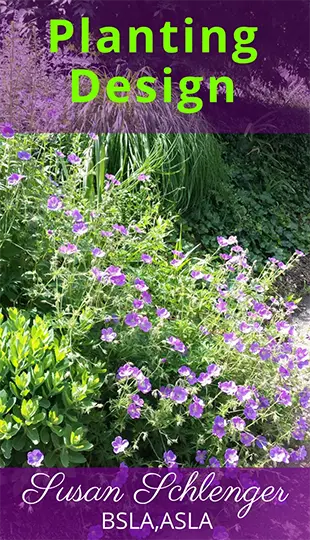 Get your free planting design guide!
A paver installation is easier than installing many other types of paving materials. This is because it is dry laid, rather than having to be installed in concrete.
A dry laid installation has other advantages also. Because concrete is not needed when you install concrete pavers, it is less expensive. There are no concrete costs. If you are hiring a landscape contractor or mason, the amount of labor needed is much less also.
Since there are no concrete joints or sub base, there is no chance of your hardscape cracking.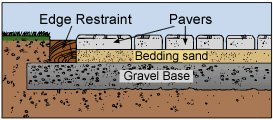 With concrete, it's difficult to repair cracks, have the repair last, and have it look right. It's difficult to not see the concrete repair. I am sure you have noticed concrete projects with cracks in them, or cracks that have been repaired. It never looks great.
With pavers, if anything ever happens to them (which should not if they are installed correctly), they can easily be adjusted or replaced. Pavers can be re-set by just lifting and making a few minor adjustments beneath them. 

Some people wonder if concrete should be used as a base. Absolutely not! It's not necessary and just adds more of an expense and likely future problems.
Others worry about weeds growing in between the pavers. If polymeric sand is used in the joints, this won't happen since this material actually hardens. However, I don't really like using polymeric sand. Click the link to find out why!


And what about movement of concrete pavers? That's another question I am sometimes asked about. As mentioned above, if the paver installation is done correctly, this will not happen. 


The most common reason that this would occur is if the base is not prepared correctly. The order of installation is ground, stone, sand, pavers. If the ground has been disturbed and is not virgin soil, the soil has to be tamped in 12" lifts. An alternative is to add stone to replace the disturbed soil. If your ground has never been disturbed, you are fine. Be aware if the soil is fill. This might have occurred if you were ever moving soil around on your property. Your house might have even been built on fill.


Here is an excellent source with directions as to how to install pavers. They discuss preparing the sub-base, materials that should be used, grading the area, and other necessary information. This is from the Belgard website, a well known and reputable paver company. It's pretty straight forward and easy to understand.
Belgard Paver Directions
Related Pages
Building A Patio
Paver Patio Designs
Travertine Pavers
Patio Pictures
Walkway Pictures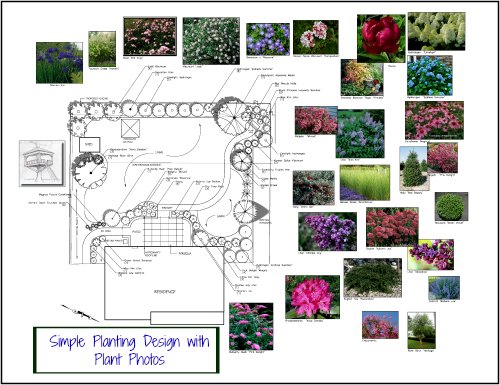 If you enjoyed this page, please share it!

Landscape Design Advice

>
Concrete Pavers
> Paver Installation