Tar and Chip Driveways
A Rustic Inexpensive Choice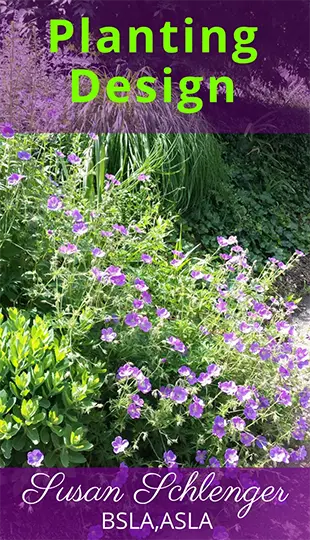 Get your free planting design guide!


Tar and chip driveways are a great choice for a driveway material. If you would like to keep the cost fairly reasonable, but want something more interesting than asphalt, you should consider this type of paving.
It is actually a driveway paving material that many people are unaware of. However, it is a great driveway paving material choice for integrating the driveway design with the landscape.

I personally believe driveways should blend in with the landscape.

After all, a driveway is a passageway for vehicles to get from the home to the street and vice versa. It is a functional landscape design element.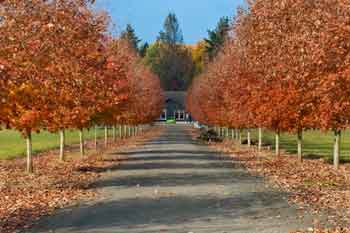 The simplicity of this tar and chip driveway provides a casual look, while not taking away from the beautiful trees lining it...and their fall color.
These driveways have a very natural look and are rather inexpensive also.

Depending on where you live, an average price is around $1.50 per square foot.
Tar and chip driveways can be left without any edging, or you can add one, such as belgian block curbing.



Tar and Chip Driveways - Advantages

So what exactly is a tar & chip driveway?
It is a combination of asphalt and stone. A gravel base is installed. Then, hot liquid asphalt is applied on top of the gravel. The asphalt adheres to the gravel base. Loose stone is then put down over the hot tar, so that it becomes embedded in the asphalt. The stones are then firmly rolled into the tar.
One of the nice features about this method, is that you can choose a simple or a more decorative stone. The stone can even be interesting colors, such as browns and tans. This makes for a creative and interesting driveway surface.
This type of driveway has a rough surface, so that it does not get slippery. Therefore it provides more traction. It is less expensive than asphalt. You can expect to pay around half the price of asphalt. No sealing is necessary so maintenance is easy. But best of all, it is textured and nice to look at.
Snow removal is not as simple as on other surfaces such as asphalt. However, by taking some care during this procedure, it should not be a problem. The plow should be raised slightly so as not to disturb the rough stone finish. By doing so, a thin layer of snow is left on the driveway surface. Normally this will melt away. However, in areas with lengthy cold spells realize that your driveway paving will not be completely clear.
Some companies choose to do the above installation method in a few layers, which provides even further longevity.Driveway edgings are not necessary with this driveway material. Actually, these driveways look fine with no edging due to their textured appearance. This maintains the rustic look.
However, you can add an edging if you like, such as Belgian Block.



Tar and Chip Driveways and Landscape Design
Rather than placing major focus on a showy driveway, the balance of the landscape should be the attention getter. Approaching a house, visitors should look at both the entire landscape and the details. By details, I am specifically referring to all the beautiful plantings, the layout of the planting beds, sweeping, curvilinear lawn edges, inviting walkway designs, and of course...the beautiful, welcoming home…not the driveway itself.
Driveways should not stand out and scream, "Look at me!" Driveway designs and paving with low profiles afford enhanced perceptions and views of the balance of the property. This is exactly what a tar and chip driveway will do.
There is also the cost factor. Front yard landscaping can be quite expensive. A much better project can be created by using money on other important landscape design elements rather than a costly driveway paving.
Perhaps you would like an allee of trees. Trees lining the driveway look beautiful in driveway designs. Depending on the length of your driveway, this can be costly, but think how it enhances the driveway and landscape!
Driveway paving CAN be expensive. This is due to the fact that normally the material must cover a very large area. Each different paving material has a different cost per square foot and driveway square footage is usually large. Labor costs add to the expense. Tar and chip driveways are one of the least expensive driving paving choices. See Paving Costs
The color of your typical tar and chip driveway is unassuming. You can alter the driveway color by choosing various colored stones. The basic stone color used is similar to asphalt, but lighter in color. Asphalt has a very smooth, black look to it. Chip driveways are textured and rustic. Both the color and texture provide a nice transition between the driveway edge and lawn. Any plantings along the edge will also look right, not fighting for attention with another more showy material.
If you would like to add just a little something extra with a tar and chip driveway, a driveway apron is always an option. Perhaps use a nice natural material, such as cobblestone. A cobblestone driveway entry will add on to the cost, but it is a relatively small area. This provides an old world look.


Tar and Chip - Over The River and Through The Woods
Years ago, I used to go to a mountain getaway in upstate New York. Turning off a rural highway, there was a road that went up the mountain. When driving on it, the road had multiple curves and steep areas. It actually went right through the forest. I am giving the details to provide a picture of the rustic ambiance.This road was tar and chip.
In most residential settings, the driveway edges are at about the same level as the driveway and are secured firmly by either lawn or planting beds. Due to the natural forest environment and steep slopes of this mountain road, the roadway periodically had to be resurfaced due to washouts.
Although that can occur in the residential situation, it is normally not the case. However, driveways with steep sideway slopes may be susceptible to erosion, and in these cases, other driveway paving options may be better.
Please visit my other page on driveway paving choices.
You might also enjoy the interesting blog...I Heart My Tar and Chip Driveway



| | |
| --- | --- |
| I wrote this ebook to provide even more help specifically with front yard designs. Take a look to find out how it can help you. | And if you'd like to know real pricing for almost all areas of landscaping, you will find this book extremely informative! |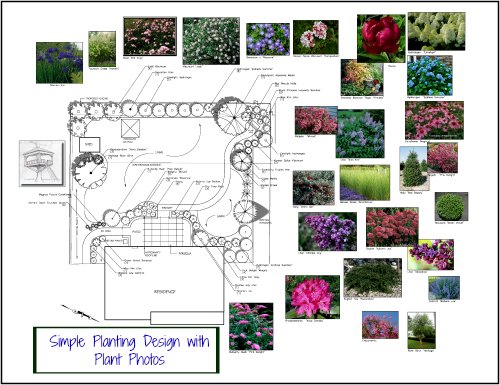 If you enjoyed this page, please share it!


Return From Tar and Chip Driveways to Driveway Designs
Landscape Design Advice