Hardscape Design 
Patios-Walkways-Driveways-Walls-Steps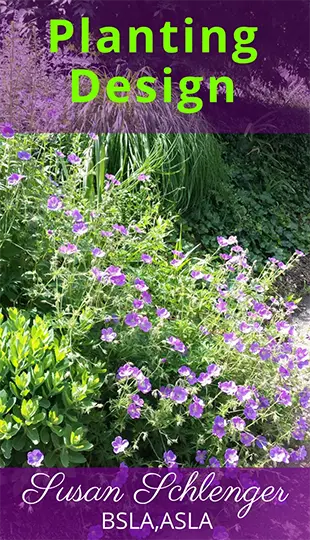 Get your free planting design guide!
Whether considering hardscape design for patios, walkways or driveways, there are various types of paving materials to choose from.
Yet within each of these paving categories there are more choices.
Paving colors, sizes, shapes, hardscape installation methods and so on all become part of the decision.
Here you will find links to landscaping pictures and videos of patios, walks and driveways in various paving materials, along with my thoughts and comments on many of them.
By looking through these photos, I hope you get some great ideas.
Patio Design Ideas

Below I have listed hardscape materials that you can consider for your patio, along with links to lots of photos. Many times you can also choose whether you want the project to be dry laid or set in concrete. For more detailed costs on specific paving materials and all areas of landscaping, click here and take a look at my ebookLandscaping Costs
Concrete patio photo above from Scofield website.
Brick - brick is made of clay as opposed to pavers which are made of concrete.
Bluestone - one of my favorites
Travertine - another favorite of mine
Other Natural Stone


Be sure to visit Building A Patio
Walkway Design Ideas
Sometimes you can use more expensive materials for a walkway since they are usually less square footage than a patio, and if you were to compare the differences it would not be that great.
However, if you need to bring costs down, the least expensive materials to use for your hardscape design are concrete or pavers. Concrete can be dressed up in many unique ways, as you will see in the photos.
Walkway Pictures - see walkways with various hardscape materials
Concrete - see some great photos.
Stone Walkways - Unique Walkway Ideas - this page has some great pictures for casual walkways.
Travertine

Driveway Design Ideas

Driveway paving materials can be as simple as asphalt (and still look great) or as expensive as natural stone. I've said this before...it's the design that will make or break your landscape, not the specific materials.
However, you may want to explore different options. Many different kinds of looks can be achieved. Stay simple, but creative!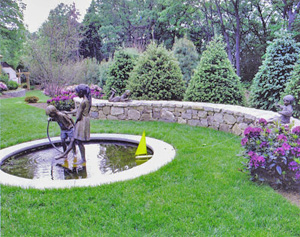 Retaining Walls
Concrete
Fieldstone - various sized stones dry-laid or mortared.
Brick
Boulders
Face Stone - flat stone mortared to a concrete or block wall
Decorative Block - made of concrete but comes in different sizes, shapes and colors. The mosaic look is the nicest.
Stone Wall Pictures and Examples






Landscape Steps

Bluestone - these can be structured or casual stones.
Porch Steps
Travertine
Pavers
Brick
Decorative Block
Concrete
Casual Steppers - typically fieldstone or bluestone

For flat surface paving materials, such as for patios, walks and driveways, here are the materials from least expensive to most costly: Concrete, pavers, brick (dry laid), travertine pavers (dry laid), bluestone (dry laid), other natural stone.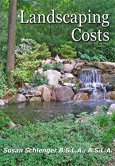 To further help you with even more landscaping cost information on hardscape design and all areas of landscaping, I encourage you to look at my ebook on landscaping costs. Prices are based on my own experience over 15 years with estimating and reviewing projects.
I also provide many project pictures showing what something looks like in case you are not sure.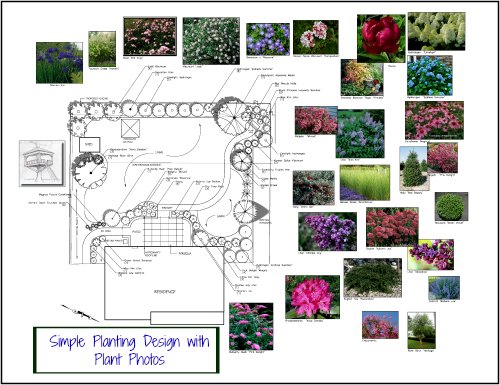 If you enjoyed this page, please share it!

Landscape Design Advice

>
Landscaping Pictures
> Hardscape Design