Bluestone Steps


Different Types and Choices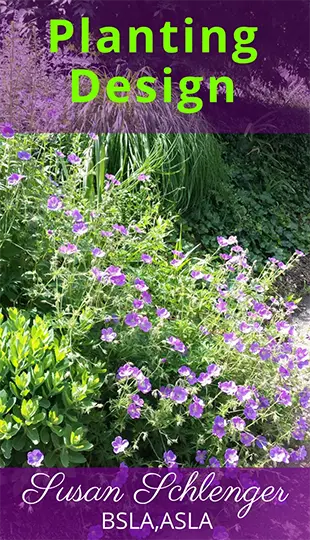 Get your free planting design guide!
Bluestone steps are one of my favorite types since they are a natural stone. There are different types to choose from. What you select will partly depend on what types of steps you are creating.
Steps for front porches and walkways are typically more structured, as opposed to fieldstone slabs. Backyard steps can be either built with a riser and tread or have a more casual look and feel.



Here are some photos of some of my projects and how I used bluestone for steps so that you can get some ideas.



Bluestone Steps With Landings Set in Concrete

This elegant staircase was a re-design of an existing set of steps...which was horrible!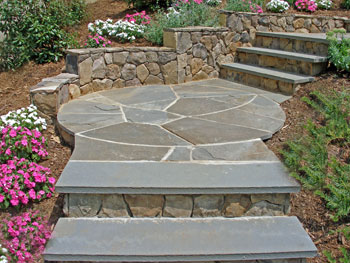 The treads now are one solid piece of bluestone.
The risers are face stone, mortared onto concrete block
Notice how the stone of the risers match that of the side walls.

Please take a look at some videos of bluetone steps also showing the different types of bluestone you can use for your steps and also see some  before and after pictures to see the transformation of this property.
I happen to prefer solid bluestone treads as opposed to separate pieces that make up the bluestone steps as below. However, sometimes the steps are very wide and it becomes more expensive to do this.



Bluestone Treads Done In Sections
Beautiful Bluestone Landing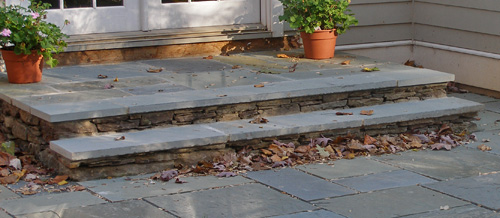 These steps have blue stone treads and natural stone risers also.

The difference is that the treads are done in several pieces
Natural stone risers are dry laid.
It's difficult to see, but if you can, notice how the separate bluestone pieces are lined up nicely going from step to step. The joints alternate on each step, which is definitely how it should be!
Thermal Edge Bluestone Treads
Bluestone Stairs for a Two Level Patio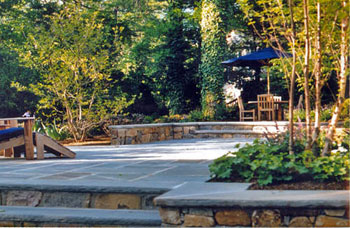 Here the same solid bluestone treads are used with beautiful mortared stone risers.
However, there is a difference between this one and the two projects above.
The blue stone pieces have what is known as a thermal edge, which gives it a wavy, rather than smooth, look.
Whether you use thermal edge or a straight edge is a matter of preference. I prefer the straight edge look.
Bluestone and Brick - A Nice Marriage!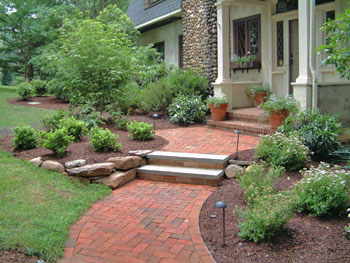 Bluestone happens to look great with brick too! We could have used brick risers here, but the bluestone offers a nice contrast and change.
Once again, solid bluestone pieces were used for the treads.
The existing porch remained which is why there is no bluestone on the porch steps.
Notice how the steps are finished off at the edges with some boulders?

Adding boulders to the design of the steps is a great look that I use quite often.



Fieldstone Steppers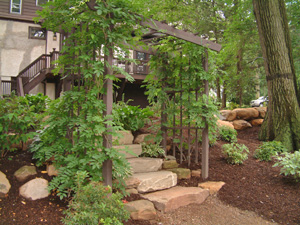 Here is another option for landscape steps. You can use natural bluestone steppers which are actually large pieces of fieldstone. They create a very casual look. No two pieces are the same which adds to the interest.
They can be had in narrow widths, such as two feet, or you can use extremely wide pieces...six or seven feet across!
The entire stone is both the tread and the riser.




One other idea for more formal steps is to use a very large piece of bluestone cut into a long piece that is also high. Imagine a large rectangular block. This then becomes the entire step, but it has smooth edges for the tread and riser, unlike the pieces of fieldstone.

Related Pages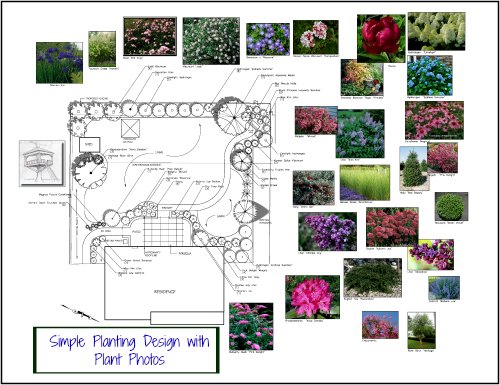 If you enjoyed this page, please share it!

Landscape Design Advice

›
Landscape Steps

›
Bluestone Steps