Creating Outdoor Living Rooms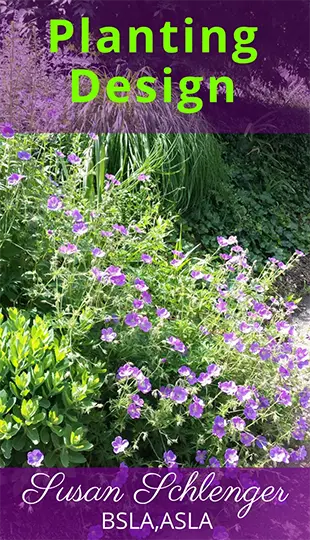 Get your free planting design guide!
I love the idea of outdoor living rooms as they are so inviting. It's easy to add areas for relaxing, dining, cooking and other activities. The outdoor room brings the inside outside. When designed creatively, outdoor living spaces can be used throughout most of the seasons.
An outdoor room is not limited to construction on flat, level ground. Many homeowners construct outdoor living spaces on multiple levels.
This may mean a deck or terrace which leads down to a lower patio area. More often, however, when we think of outdoor living rooms it is a patio area just a few steps lower than the interior house level.
What should an outdoor living space contain? Anything you like!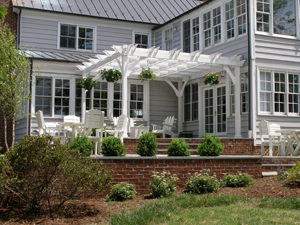 Learn more about pergolas for your outdoor living room!

Outdoor living spaces can have an outdoor kitchen island that includes gas outdoor grills. Actually an entire kitchen area can be designed, complete with refrigerator, gas outdoor grills, counter space for sitting and more.
Indoor/outdoor rugs that will hold up to all kinds of weather can also be used to give the space some warmth and coziness.
Weather resistant outdoor furniture, such as lounge chairs, sofas, and easy chairs provide comfort and are also durable in most climates.
Benches and seat walls not only have eye appeal, but also provide attractive and comfortable seating to foster conversation.



Click here to see my helpful ebook Patio Plans For Inspiration



Get Creative With Your Patio "Room"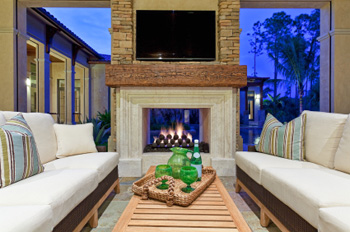 Bring your living room amenities outside - stereos, outdoor televisions, your reading chair and lamp, and relax in the cool summer evening air, particularly watching your favorite shows on your wide screen tv. This is very exciting technology and not as expensive as you might think. I was recently speaking with a company that does just this and was told a nice system can be installed for a few thousand dollars.


Spring flowering trees, summer blooming shrubs and perennials, plants with spectacular fall color, and plants producing winter berries can all be added to the landscape design for enjoyment throughout all seasons. Use of seasonal landscaping offers attractive accents around the perimeter of your outdoor living space. Those with berries attracts birds, providing you hours of enjoyment. Greenery scene from indoors provides winter interest. Enjoy fragrant plants? Plant this close by to enjoy. And of course, perennial gardens will provide lots of color.


Making use of shade trees, a pergola or an outdoor gazebo can provide shade if the area is hot and sunny. This encourages homeowners to use the space without worrying about any discomfort. How often have you not wanted to use your outdoors due to the hot sun?



The Outdoor Room - More Features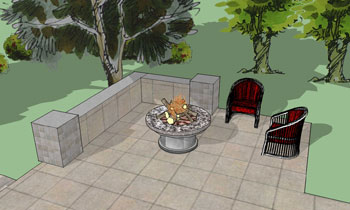 Fireplaces or patio fire pits not only function for warmth and cooking, but also become unique centerpieces around which family and friends can gather as the weather turns cooler. Fireplaces and fire pits may run on gas for ease of operation, or they may be wood-burning, for a more rustic ambiance.


An outdoor serving bar adds a touch of class to outdoor rooms and can include anything from a mini-refrigerator to the proverbial kitchen sink. This may stand alone, or it may be incorporated in the outdoor kitchen island.


Depending on the layout and size of your yard, an outdoor living room may contain water features such as formal ponds, a backyard fountain, solar bird baths (so you don't have to bother with electricity!), or a pond with waterfall. Any kind of water included in the space adds to the enjoyment. Listening and seeing moving water is both relaxing and enchanting. The birds like it also.



Outdoor Living Room Furniture
Of course you need someplace to sit in your new room! You want the furniture to be low maintenance and hold up well through the years. You probably will want to eat in this area along with having just some comfortable lounge chairs. Furniture for outdoor living rooms is not inexpensive. However, something with decent quality or you will just be replacing it before you know it.
By giving thought to how you would like to use your outdoor living room, you can create a truly unique and enjoyable outdoor living space. Not only can homeowners take advantage of usable square footage to add to their home environment, but they can also enjoy nature at her very best throughout the seasons.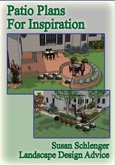 Take a look at my ebook Patio Plans For Inspiration and get detailed plans for professional patio ideas.

May designs have layouts for furniture which can help you see how it all comes together and how outdoor rooms can look.
3D designs and photos along with AutoCad drawings will let you really see what the designs look like.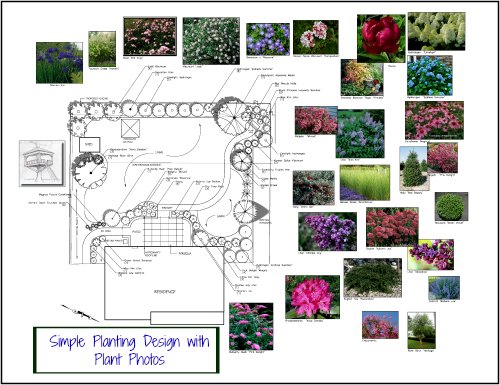 If you enjoyed this page, please share it!

Landscape Design Advice

›
Patio Designs

›
Outdoor Living Rooms