Creating a Raised Patio
A raised patio is a great solution when the access out of your house is quite a bit off the ground.
Although you can build the patio at the same level as the inside of the house, or one step down from your interior room, this is not always the most comfortable or attractive design.
Who wants to walk down a steep flight of stairs to go from your patio to the ground?
By creating levels you can avoid this.
In addition, interesting and functional spaces can be created.

Let's look at a particular situation. Yours may be more or less drastic, but the concept is the same.



Let's say you want to install a patio off your kitchen. You look out the door, however, it looks rather high off the ground. You decide to measure how high up it actually is.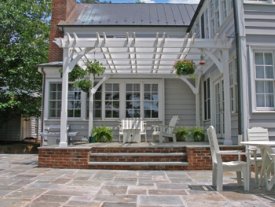 Upon measuring the height, you see that the kitchen floor is 4 feet above the ground. Risers, the vertical part of a step, can be anywhere from 4" to 9". Personally, I never go over 8" (for comfort), and most of the time I like to use around 6" or 7" risers.
If you build your patio at the same level as your kitchen, this means you will need about 7 steps off the patio to get to the ground level. (Remember it is 4 feet off the ground). Even if you make the patio height one step down from the kitchen, you will still need 5 or 6 steps.
Personally, I would like to see two or three steps at the most for transitions.....ideally.
So, I would suggest that you have one step down onto an upper patio. From this raised patio there would be 3 steps created to get down to a lower patio. And another 3 steps should be added from the lower patio to the ground.
You can divide the steps and transitions however it is most comfortable. Of course this was just an example because every situation is different. You might have a lesser or greater height difference.
See lots of designs in my patio plans ebook.

Each of the patios will have a wall from the patio to the next level down. This is where a major expense comes into play.




Here is something else you can do. Instead of having two entire patios, you can just create a landing.
The purpose of this is that it takes up less space. For safety, you can add built in planters at the edges.



Patio Sizes
Perhaps you would like 2 large patios to have plenty of space when entertaining large groups. However, maybe you really don't need that. You might consider making the upper patio just large enough for an outdoor grill and a few comfortable chairs. A dining table and chairs could be placed on the lower patio.
If you want an entire outdoor kitchen, this can be placed on either level, although by placing it on the upper patio, it is more convenient to your kitchen.

The patios in this 3D design show another option. The main dining table is on the upper raised patio, while a smaller one is on the lower patio.
Notice the grill, which with some tweaking of the patio size, could have been a built in outdoor kitchen.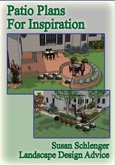 Patio Plans For Inspiration
Go here to see actual patio plans that I did for some of my clients.
The 3D plans provided are very exciting as you can really see how they were designed, although I also offer lots of professional information and advice.
Also see:
Landscape Steps
Paving Costs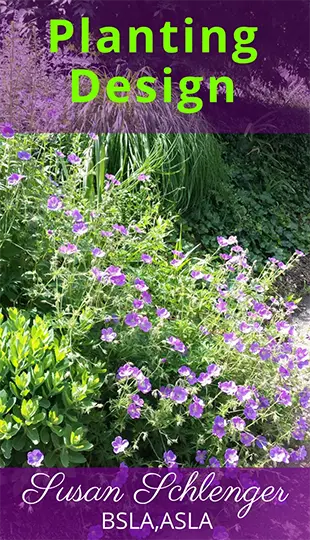 Get your free planting design guide!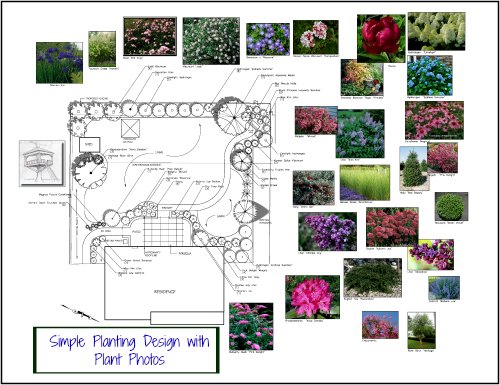 If you enjoyed this page, please share it!

Landscape Design Advice

›
Patio Designs

›
Raised Patio