Creative Backyard Landscaping Ideas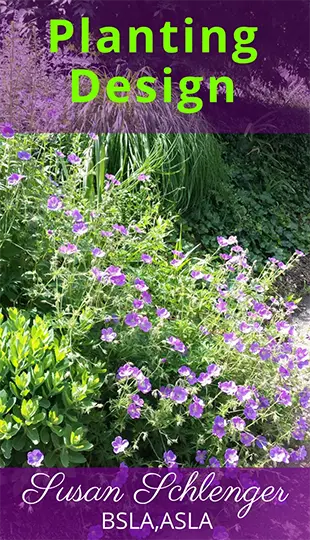 Get your free planting design guide!
There are many backyard landscaping ideas that can be used to create interest and color in the garden. This lovely landscape project includes patios with different levels, seat walls, an outdoor kitchen, boulders, and perennial flowers for color. The following photos show all of these landscape elements, plus some more. Around the side is a lovely pergola, which is rather private yet allows views to the rear yard and distant golf course.



Paver Walkway Leads to Patio

A pathway made from tumbled pavers curves around the side to the rear patio. The backyard patio is terraced. It is two levels, with steps leading to the lower patio and a custom built outdoor kitchen island.
Brick was used on the seat wall to tie in the brick on the residence. The seat walls are part of the patio and blend well with the paver colors and pattern.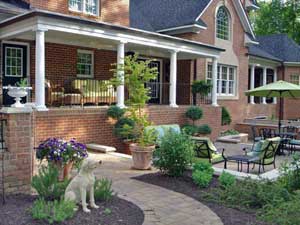 The client added their own garden sculptures, such as the "guard dog". I love this! Various potted plants help to soften the hardscape. Some are evergreen while others are annuals to provide color throughout the season. A covered porch offers a shaded area, as does the patio umbrella.




Here is some helpful information on the landscaping cost of projects.



Garden Pergola

An outdoor pergola was added to the side yard. It is made heavy columns and an iron top. Vines have been planted to add greenery and softness to this outdoor structure.
The pergola is formal in design, with Boxwood surrounding it.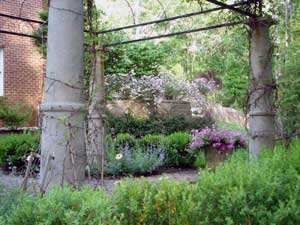 You can see the thickness of the columns in this photo and the view to some retaining walls and plantings in the distance. The pergola is very open, yet it is in a rather shady area. It is near a wood edge.







Backyard Landscaping and View

Beyond the patios is lovely greenery, mature trees and a golf course in the distance. The trees provide additional shade and lots of sun-shadow effects. Landscape boulders are also part of the garden which are just one of many interesting backyard landscaping ideas.
If you need help with a backyard design, just contact me. I offer both designs and coaching.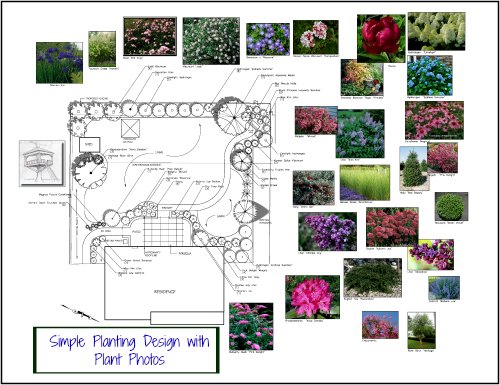 If you enjoyed this page, please share it!

Return From Backyard Landscaping Ideas to Backyard Landscaping
Landscape Design Advice Home