Tumbled Travertine Install?
by Cathy
(Tualatin, OR USA)
These 12x12 Tumbled Travertine pieces are going into my 8x7 Utility Room...they have many 'b-u-t-ful' holes in them and I would like to keep them that way understanding dirt may collect there but it is a low used area...my questions...


1. Is it okay to leave these holes non-filled?
2. Can I lay them, I'm using thinset quick dry then put on the Sealer before I grout, right?
3. When I grout...I will use a grout bag to only seal inbetween the lines...does it matter how large or small they are...I am planning on 1/8-1/4?
4. If I do not fill in the holes will they 'chip' overtime? I am being told 'no' but would love your expertise opion!
That is it...thanks for a quick response.
Cathy
ANSWER
Hi Cathy,
Since I am more familiar with travertine being used in the landscape, I contacted Peter from World Wide Stone, who was nice enough to offer some answers. Here they are:
1. To fill or not fill the holes?
If any holes are all the way through the tile, you may want to consider grout in these spots. I will ALWAYS defer to an installation expert who is a true Professional and not just a "tile-setter".
2. Can I lay them... I'm using thin set quick dry then put on the Sealer before I grout, right?
If you seal after grouting, you seal the grout as well, that's the whole point of sealing.
3. When I grout...I will use a grout bag to only seal in between the lines...does it matter how large or small they are...I am planning on 1/8-1/4?
Either is fine, it is up to your desired look.
4. If I do not fill in the holes will they 'chip' overtime?
I cannot speak for travertine from other producers, but our Authentic Durango Stone™ travertine will not "chip" overtime. Inexpensive travertine will not stand up over time as well as our stone. We produce to the highest standards in the industry. If this is for a Utility Room, you may not be interested in the very finest travertine available, however, if you want the very best, it can only be Authentic Durango Stone™ Travertine produced by World Wide Stone Corp.
Outdoor Tiles | Slate vs. Travertine
by Pam Parma
(Austin, TX)

I am trying to decide what type of outdoor tiles to lay on my outside patio and balconies. My contractor is recommending slate, but I am unsure if this is the best material. We have a more modern home, and I want something that is non-slip, water resistant, easy to maintain, durable, and allows people to sit at the table/bar stools comfortably without "wobbling".

I am reading things online about other options, such as travertine pavers. What do you recommend? I read something about slate becoming hot - is this true with even lighter colored slate?

Thanks for your help-

Pam

ANSWER
Hi Pam,

Slate will get hot. Period. Bluestone which is a great material, is the same. For what you are looking for, travertine tiles would be an excellent choice.

non-slip, water resistant, easy to maintain, durable, and allows people to sit at the table/bar stools comfortably without "wobbling"

Travertine is all of the above and more...it's gorgeous. It's one of my favorite paving materials.

You might consider travertine pavers. They work nicely on patios. By "balconies" I am not sure you mean real balconies, or raised terraces...they would work on the latter. Your other choice is to use the tiles.

Please visit the following pages, if you haven't already. I think you'll find them extremely helpful.

Travertine Pavers

Travertine Stone

Travertine Sealer

Not to knock anyone, but sometimes contractors recommend products that they are more familiar with. Travertine pavers are becoming more and more popular and are very easy to install. If you need any recommendations as to where to buy, let me know.

They also come in many lovely colors...gray, tan, beige, deep carmel, etc.

Susan

Join in and write your own page! It's easy to do. How? Simply click here to return to A Question.
Chisled Travertine Outdoors
by Susan
(Saratoga, CA)
I am considering having 1020 sq foot patio in a Chiseled Travertine that I will be laying on concrete.

I like the rustic look of the chiseling. However, I have several issues I am concerned about (mostly what problems might crop up 10+ years from now) and if down the road slate is a better idea:

1. I am planning to fill the holes with a somewhat matching grout and then sealing it. Are there any problems in doing that I should be aware of?

2. I have heard it is problematic getting a good grout line between the tiles and that even if I do (because of the chiseling) the grout line will flake over time and not look good. Is that true?

3. The travertine I like is pretty slippery. I know I can get a non-slip sealer. Any problems with that over time and how often do I have to re-seal it.

4. Any concerns about having travertine that is sealed by a spa in terms of problems over time (more likelihood of moss or algae compared to slate)

5. Any other concerns that would make slate a better choice over time?


Thanks for your help,

Sue

ANSWER

Hi Sue,

Thanks for contacting me. Here are some answers that I hope are helpful.

1. Filling the holes with grout and sealing - I don't see any problem with that procedure. I believe that is the way it is usually done if the holes are an issue.

2. Grout lines - This is usually best left to a professional. We've all seen messy grout joints in tile. Because of the chiseled edges, this is probably more difficult to get right, although it is done. I would check with a mason.

3. Slipper travertine - Tumbled travertine is usually not slippery. It's the polished travertine that can be. I am not sure how the particular sealer you are referring to holds up both outside and over time. Most sealers you can just re-apply periodically.

4. Sealed travertine near a spa - I can't see this being a problem.

5. Any other concerns that would make slate a better choice over time? -

If I can make some suggestions...
Consider travertine pavers rather than travertine tiles set in concrete. There will be no grout issues as they are dry laid. There will be no slippery issues either. In addition, they are less labor intensive to install.

I also like bluestone (rather than slate as it is a harder material). Bluestone can also be dry laid. The only issue with bluestone for your project is that it is hot on the feet and there is a spa.

Have you looked at my page on Travertine Pavers?

If you have further questions, just post them under the Comments section here. If you would like some good travertine paver company recommendations, I can provide that also.

Regards,
Susan


Join in and write your own page! It's easy to do. How? Simply click here to return to A Question.
travertine tiles and joint spacing
by Nancy
(Arizona)
I am laying travertine tiles around a mosaic medallion on a concrete patio base. What joint spacing do you recommend between the travertine tiles? And what about grouting? I like the look of the travertine butting up against each other with minimal grouting, but don't know how minimal I can go.

ANSWER
I would say you can go about 1/4" spacing between the travertine tiles. This would be similar to any other natural stone, such as bluestone.
Join in and write your own page! It's easy to do. How? Simply click here to return to A Question.
travertine pavers
by terri
(new castle, IN )
Will travertine pavers on an outside patio withstand the weather of central Indiana?

ANSWER

I believe that they will. It's not the travertine stone itself that is problematic in colder climates, but the freeze thaw conditions. Since travetine pavers are dry laid, this is typically not a problem. There is no shrinking and expanding of concrete. And...if one or two ever did crack, the beauty of a dry laid application is that you can just lift them up and replace them.
Join in and write your own page! It's easy to do. How? Simply click here to return to A Question.
travertine pavers chipping
by Marcia
(St. Louis,MO)
My patio is about a month old and I am noticing the travertine tumbled pavers in spots are chipping at the edges. Is this a concern---will the paver cont. to chip away. Would a sealer help? I am being given advice to replace them but I love the look.
Thanks--Marcia Czech

ANSWER

Hi Marcia,
I haven't really heard of travertine pavers chipping. I don't know the reasons for sure, but it might be due to the following reasons:

1. The travertine is of poor quality. There actually are different quality travertine pavers and also different thicknesses that they come in.

2. They were not laid correctly. The ground that they were laid on should be on either virgin soil ( soil that has not been disturbed) or soil that has been tamped down in lifts. Then there should be a stone base. You can take a look at my page on paver installations. This would apply to travertine pavers also.

I would get in touch with either the installer (unless you laid them yourself) or the company that they came from. They should stand behind them with a guarantee.

If you decide to replace them and you love the travertine pavers ( I do too), consider making sure that you get first quality and that the company you buy them from offers a guarantee.

Travertine pavers chipping is something I have not heard about. A travertine sealer won't help chipping. Depending on the type, it can enhance the color and also help protect from stains.

Susan
Join in and write your own page! It's easy to do. How? Simply click here to return to A Question.
use of tumbled travertine inside of our home
We are in the process of building on our oceanfront home in Washington. I am wondering about the practicality and appearance of tumbled travertine. I love the more casual look of the tumbled variety but wonder about how it will hold up and it would help to get expert advice. Thanks

ANSWER

I deal with exterior hardscape applications. You might try contacting Integrated Design Partners and ask for Justin. He's very knowledgeable.
justin@integrated-design-partners.com
Sealing, Cleaning and Laying Travertine Pavers | Mold and Fungus Issues
by Victoria
This is a problem with cleaning, sealing and laying travertine pavers.

Three years ago we had Turkish travertine pavers installed. In the front of the house they were set on a concrete bed and in the back on a gravel base.

The pavers in the front were grouted (with I am not sure what) most of which has now deteriorated and washed away.

The pavers in the back are under a huge oak tree which generates a certain amount of debris. We had brushed decomposed granite between the pavers, but even with periodic sweepings and the occasional hosing to keep it clean, the DG is now also disappearing.

Consequently, the contractor has agreed to return to set the pavers in the backyard on concrete and re-do all of the grouting.

My question is that even after such a short time, moss has developed (which we have pressure washed away), but there are also signs of what I believe is mold or a fungus ~ blackish stains, which the pressure washing does not necessarily remove. I will take to them with something and a scrub brush, but my real question is what should I seal them with (since we are now going to have all the grout removed and will have access to the sides of the pavers as well as the top. Should they be sealed BEFORE grouting or should the grout also be sealed. I have been reading that sealing them is debatable, and I realize the moss will be an inherent problem and the pavers will have to be pressure washed every year, but I would like to avoid any further or additional black mold stains!

Thank-you so much!

ANSWER

Hi Victoria,
Firstly, I never recommend laying travertine pavers in concrete. The beauty of them is that they are thick and can easily be dry laid. It's less expensive, there is no chance of the concrete joints cracking, and they can be easily lifted and adjusted if any settling ever occurs.

I would think that if the pavers in the front were set on a concrete base, the contractor used a type of mortar for the joints. that being said, concrete does not wash away, so I don't know what he used. The DG should also not be washing away. It sounds to me that the base was not done correctly.

For the back, since there is no concrete base, I would recommend following the acceptable Paver Installation method.Eliminate the edge restraint. The joints can be filled with sand.

For the front, I would lay them on the concrete and fill the joints with polymeric sand. This hardens, so it will keep the water from seeping down to the concrete. However, it can be repaired if needed.

Here is an interesting site I know of for sealers.
http://www.aldonchem.com/mt-limestone-marble-travertine.htm
You can call them for a consultation too.

Seal the pavers after they are laid and the joints are filled. I believe you can clean the black stains with muriatic acid. This is very powerful, so be careful and try a small area first to see if it works. The mold and fungus are most likely appearing due to the shady wet conditions under the tree.



Join in and write your own page! It's easy to do. How? Simply click here to return to A Question.
Nonskid sealer for travertine pool area
by C. Tarantino
(Weston, Florida)
Is there a sealer for travertine pavers around the pool area that won't be slippery? If so, what would you recommend?

ANSWER

Travertine pavers are generally not slippery. A sealer is used to help protect the stone from stains and it sometimes enhances the color. As far as I know sealers do not add added protection from being slippery. If you want some more information, visit my page on travertine sealers where I talk about the different types.
Join in and write your own page! It's easy to do. How? Simply click here to return to A Question.
cleaning and sealing travertine pavers
We installed beautiful tumbled travertine pool deck and coping, deciding not to seal it because the stone vendor said it was not necessary. But we are getting a lot of stains from fallen leaves. What can we use to safely remove stains?

I've seen suggestions for muriatic acid, hydrogen peroxide, and bleach. Miramatte stone cleaner didn't do a thing. Mild solution of bleach worked, but we're afraid it will damage stone. Once it's clean, should we use solvent or water-based sealer? Will this really keep off leaf stains?

ANSWER

I was told by a travertine paver company awhile back that muriatic acid is the product to use to remove stains. However, it is very powerful, so you have to be very careful with it...use just a little at a time and be sure to protect other areas.

I would definitely use a sealer if you are having staining problems. You can use either type...solvent or water based.

I recently bought a mosaic table which had some travertine tiles on it. I also was getting lots of stains on it from surrounding trees...mostly on the grout. I had to have the top replaced (for other reasons), and when I received the new one, I decided to seal it. I used a water based product and I am amazed at the difference. Nothing seems to stay on it and create stains.

Visit this page for information on particular sealers. Travertine Sealers There is another stone sealer from DuPont that was recommended by a contractor I was in touch with and that is called Bullet Proof. It is also water based and from DuPont.
travertine

(Kentucky)
Is there anything special that needs to be done to use travertine in a freeze/thaw climate? In our case it might be used on top of existing concrete stairs, retaining wall seating area, and or new stairs/patio area - maybe tiles and/or pavers.

Should they be set in concrete, dry set (what is best underneath), or other applications? For tiles - should they be set like indoor tile with thinset?

ANSWER

You can definitely use travertine pavers in areas with freeze-thaw conditions. They resist htese conditions beautifully and is one of this product's assets, along with being cool to the touch and great looking.

Typically they are dry laid...because they can be. Here is a link to how they should be laid for dry laid applications. It's the same way as the way you would lay concrete pavers. Building a Patio

When travertine pavers are used for landscape steps, they should be mortared, and that is OK. As far as using pavers on top of seat walls, you are better off with another stone material.

I am not familiar with travertine tiles in cold climates. I know they are used further south and west where the freeze thaw conditions are not that dramatic. For example, they were used on a project I was working on in Virginia. However, Virginia does not have the same freezing weather (usually anyway!) that NJ and other areas have. Therefore I can't comfortably recommend them for your area.

For the tops of seat walls, consider using a stone that blends well with travertine. I have used bluestone and it looks great. Since travertine is somewhat multicolored, I would opt for a stone that has only one color running through it.

Here are some general Q&A regarding travertine pavers, sealing and using some great pavers as an option.

Does travertine have to be sealed?
No, it does not have to be sealed. However, sealing brings out the color and helps with and stains. I would recommend it.


How often? What does sealing cost?
Please see this page on how often to seal...it depends on the product. Sealers I don't know the cost but it is inexpensive to do. It is just a matter of buying the sealer and spreading it on. That's it.

What are the different types of travertine?
There is travertine pavers and travertine tile. You want the travertine pavers. The difference in various pavers are colors and quality. The higher the quality, the less crevices are in the stone.

Do they all cost the same?
You will find different pricing and for a large space such as a pool area, even though it may not seem like a big difference, it can be due to the large amount of square footage. However, the most important thing would be getting good quality. There is a lot of low quality travertine pavers out there. How do you make sure of that? If we work together I have some companies to recommend and also you must get samples. Then you must check the quality before it is laid down.

Is one kind or another more amenable to a more informal look by incorporating another material etc?
I am not sure if you are talking about one kind or another of travertine pavers or comparing travertine pavers to another material. Travertine does have a bit of a more formal look to it in my opinion.

I there any way to make it look less formal?
Not really, They are what they are.

Can travertine or any paver be dry laid even on a sloped walkway?
Definitely yes.

I want the pool surround and the long walkway done in the same material. What choices look good or would some look better than others?
I would recommend either the travertine pavers or regular pavers. There are some pavers out there that look like slabs of bluestone and they are quite authentic looking. I am checking out the cost differences now between these products compared to real bluestone since they are a more expensive paver. The advantage is that I believe they would be cooler on the feet than bluestone.

Since you are undecided, what I would recommend when the time comes (whether you do this on your own or we are working together) is to get samples of each and place them in your pool and walkway area. You need quite a few to get the true picture. This way you will know for sure what you really like.
Consider a Professional
Online Landscape Design
Unique Services Throughout the US and Canada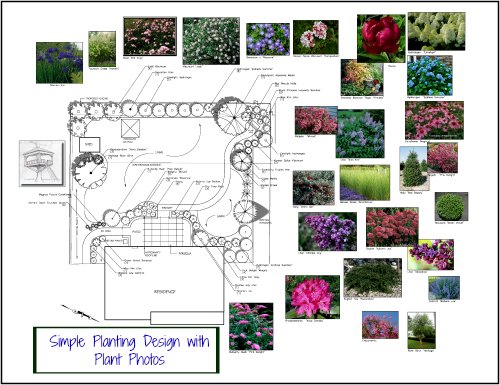 "Susan, what a pleasure it was to work with you. You made me feel like I was your only client - responding late at night and always so quickly! Your design is amazing and we only hope we can do justice to it when we plant . You have such fantastic ideas and you are so open to suggestions and changes. Loved working with you - now if you could only come to Canada and plant it !!! "
Helen, Ontario-Canada 


If you enjoyed this page, please share it!