Siting a Red Sunset Maple
by wenda
(Columbus, OH)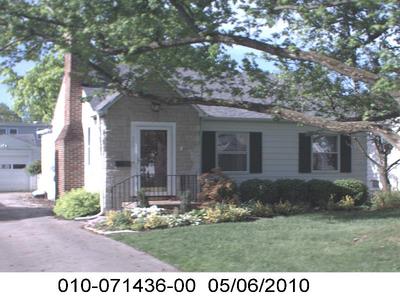 Red Sunset Maple Placement
This is a pic of BEFORE I replaced the porch landing; it now extends out around 10' total. I had the Sweet Gum tree pictured removed. The stump was ground 2 years ago. I'm trying to avoid planting right over the old stump.


I'm thinking of planting a Red Sunset maple, or perhaps October Glory since I heard it has less droppings or some other advantage over Red Sunset (??) I know the Autumn Blaze (half silver maple) sounds risky structurally so I vetoed that one.
Anyway, how far away from the house/porch/driveway should I plant this tree? Do I count the "front" of the house being the front edge of the porch which sticks out 10' from the house itself?
I want to get shade onto my front porch landing, which projects about 10' in a little square landing off the front of the house. The house faces kind of north, so the morning sun really beats down on that front landing.
I'm tempted to plant closer to the driveway so I have more chance of getting shade on my landing, but I don't want my driveway to buckle, or get branches overhanging the house and filling up the gutters etc.
Anyway, I gather I shouldn't plant the tree any closer than 8' from the driveway. 10' is probably good.
Love your site. I took a landscape design class at Harvard. Many thanks and kind regards!!!!
Wenda
ANSWER
Hi Wenda,
Sorry for the delay in my response but I was away and just returned today.
I usually use October Glory. Red Sunset is a nice choice also, but it gets larger. I would place it 10 feet away from the outermost section of your new porch and also 10 feet away from the driveway. This way you can place it in a bed of 4' diameter, and still have 8 feet of grass between your driveway and porch. I hope that is clear.
October Glory will get to be about 25 to 35 feet wide. This means if it is set 10 feet away from your porch it will be 20 feet away from the main part of your house. Perfect! Half the canopy...let's take an average canopy of 30 feet...will be 15 feet overhang towards the house and will cover the porch for shade.
Good luck! That's one of my favorite trees. The fall color is amazing!
Susan
That tree