Landscape Designs and Project Pictures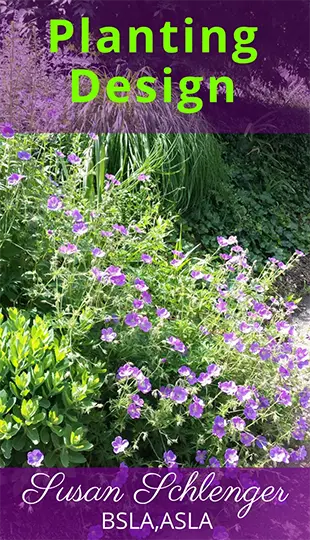 Get your free planting design guide!
Here are some landscape designs I have done for clients over the years. Take a look at some of these professional backyard designs to get some landscaping ideas for your own projects. See something that intrigues you? Just click on the link to see more photos.
Many different project elements are shown. There are dry laid bluestone patios and walkways, along with bluestone set in concrete. You'll find streams and waterfalls. Many of the designs include extensive plantings, including perennials for color.
More detailed photos of each project are shown with bold links.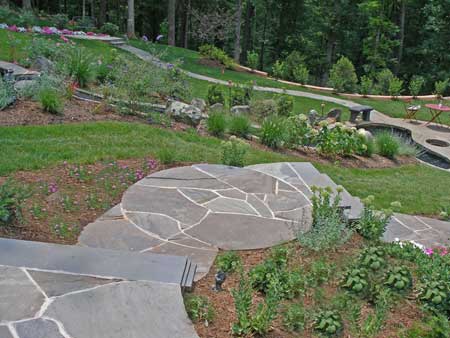 Called in to enhance an existing stream, this backyard landscape project (see before photo) turned into one in which their entire landscape was re-designed and the property transformed.
Lots of perennials were added along the water feature to make it very lush and colorful.
An existing staircase that was just terrible was redesigned into a beautiful access way. Bluestone steps with stone risers and landings were used. The clients loved it...and so did I!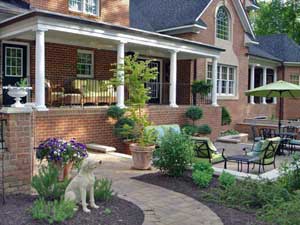 These clients wanted to use pavers for their backyard patio. It took some thought to choose a color and design that went well with their brick home. A lovely curvilinear path leads to the two level patio, complete with seat walls and outdoor kitchen.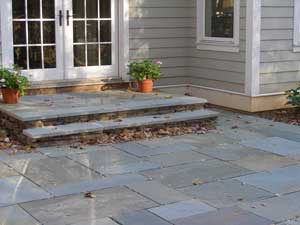 Walk along a dry laid bluestone walkway on the side of the house which leads to thebackyard. Once there, you come upon a lovely bluestone patio with seat walls. There is a large lawn area where the children can play. Wood edges have been enhanced with various plantings.
We incorporated not only a lovely outdoor kitchen in this patio design, but also a lovely pond and waterfall design. The kitchen counter serves as a retaining wall, creating two distinct areas. A pizza oven is part of the kitchen!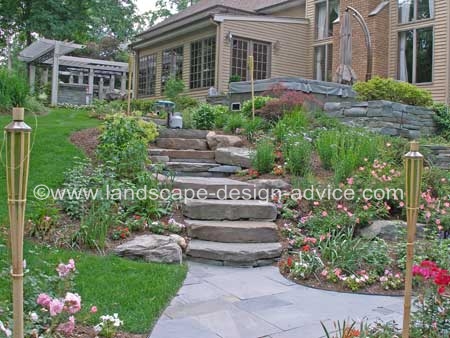 This client wanted to make his backyard into a paradise that he and his family could enjoy! The design includes: 

swimming pool with waterfall

perennial gardens

two bluestone patios

pergola

a beautiful waterfall

views to be enjoyed from many outside areas and interior rooms.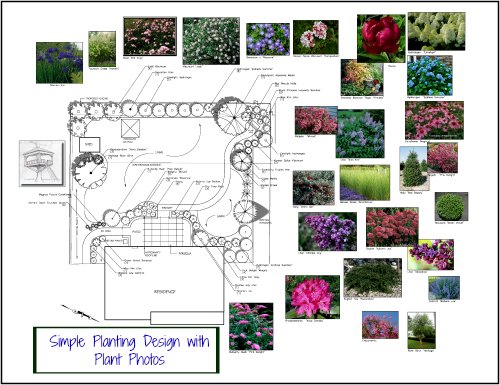 If you enjoyed this page, please share it!

Landscape Design Advice

>
Backyard Landscaping
> Landscape Designs