Travertine on Existing Concrete
by Cathy
(Florida)
Using Travertine on Existing Concrete
If you were going to mud lay a stone surface on an existing concrete pool deck, would there be any advantage to travertine pavers over thinner travertine tiles? I am primarily concerned about the surface not being slippery as this is a pool deck remodel.
ANSWER
To my knowledge, neither travertine tiles or travertine pavers are slippery. Where you might run into slippery travertine tiles is when the tiles are polished. Just check with the contractor or place you are buying them from. Ask them about the finish.
I feel you are better off with the tile. As you mentioned, the travertine pavers are thicker and are really meant to be dry laid...so if you are laying over existing concrete, it would be more
advantageous to use the tiles.
If I can be of further help, please just let me know, and good luck with
your project.
Travertine Pavers - Dry set or thin set?
I have an existing patio which I wish to cover in travertine pavers. The patio has some cracks. My original plan was to place a mortar bed over the entire patio, possibly add a membrane and set the pavers with thin set.

I am now thinking that taking out the concrete and setting the pavers in sand may be best.

My biggest concern is the stability of the pavers in sand. I don't want to have any loose pavers under foot. How stable are pavers set in sand?

The pavers are 1-1/2" thick in a French pattern.

Thanks

ANSWER
I would definitely remove the concrete and set them in sand, particularly if the concrete has cracks in it. Travertine pavers are set in sand most of the time and are very stable. It's the same method as if you were using concrete pavers.

Here is a page on my site that might be helpful to you.
Paver Installation
You don't need the edge restraint though.

Susan
Join in and write your own page! It's easy to do. How? Simply click here to return to A Question.
Travertine Tiles For a Screened In Porch
by Bob
(Jensen Beach, Fl, USA)
Using travertine tiles in a screened in porch...should you?


We just built a 20x18 foot screen enclosure off of a 20x10 Florida room. Had a faux stone coating on floor in Florida room that we like the look of except it was a bad cement job and cracks are showing through. We now need a surface for both areas to match. Store recommended acid washed travertine tiles. Said that it met our goals of non skid and easy maintenance for high use area. Their suggestion was to lay down with cement type sealer and a mat type product in between. Installation is going to be $4/ sf that I felt was high.

Do you feel travertine fits our objectives ? Can it be dry laid over a cement slab for a cheaper installation that would work well over the existing cracks ? Plus it just occurred to me that the Florida room is really inside the house, does it make sense to dry lay the product in that room ?

ANSWER

Hi Bob,

I think travertine tiles would work well in your situation. From the way you explained your layout, it seems that the room is rather an inside/outside room. I am more familiar with exterior applications and therefore travertine pavers (to be dry laid). However, I know travertine tiles are used for both interior and outside projects, particularly (outside) when there is very little freeze-thaw conditions.

As far as the details of the installation go, you would be better off doing some more research as that is not my area of expertise, especially for indoors. However, I would say that you should not apply it over the existing concrete since there are cracks. The only time I recommend this is when the existing concrete is in excellent condition.

For longevity, you should start over again...sorry. Also, that installation price sounds very low. Are you sure that wasn't the price of the tiles?

I would not dry lay hardscape in a screened in porch.




Join in and write your own page! It's easy to do. How? Simply click here to return to A Question.
Travertine as treads
by Thomas
(Alabama)
Can travertine be used as stair treads? Will leading edge tend to chip off over time as it is walked on? Would it be best to use a bullnose rather than a square edge? How about travertine quality for this purpose? Is what Home Depot carries likely to be softer or more brittle? Thanks!

ANSWER

Hi Thomas,
Yes, travertine can be used as stair treads. The pool coping has a bullnose edge. These can also be used as stair treads and it would be better because of the rounded edge, although not necessary. I would recommend it, however.

I am not familiar with the travertine pavers (I think you are referring to the pavers) at Home Depot. There are many types of quality in travertine, and you really want first quality. These will have less holes. Shop around online. There are so many companies out their now. The best thing to do is to request samples so that you can see the color and quality for yourself.

Because so many companies offer this product, the costs can be very competitive and reasonable, even if you have to pay for shipping.
Join in and write your own page! It's easy to do. How? Simply click here to return to A Question.
travertine pavers on top of concrete in cold weather

I have extra travertine pavers. I want to put them on my concrete sidewalk... I live in Pittsburgh. Should I mortar them on the sidewalk? Can I put them on existing concrete?

Thanks,
Chuck

ANSWER

Hi Chuck,

Yes, you can place travertine pavers on existing concrete. They can be mortared on. Please se my page on Building A Patio, and see the section Patio Stones Set in Concrete.

The issue you may have is that the travertine pavers will bring your heights up. If your walkway is now even with you driveway, for example, the walk will now be higher. If the walkway leads to some front steps, the first riser will be shorter since the walkway is now at a higher elevation. So just make sure you work out any of these issues.

Installation of Travertine Patio
by Andy
(Englishtown nj)
What is the correct installation method for travertine pavers?

I am in NJ i would like to know is sand the best product to set travertine pavers in? I have a good solid base of tamped dirty blue stone or is there a better way.
I have some people that want to set it in concrete but I was told that is not the correct way.

ANSWER
Hi Andy,
The beauty of travertine pavers is that they can be installed just like pavers without any concrete. This is less expensive and also if anything were to happen to one of the travertine pieces, it can easily be replaced.

Be careful to lay them correctly with the right base preparation.

Here is a great page for you to take a look at. It will explain everything to you.
Paver Installation

It's designated for pavers, but travertine pavers are installed the same way.

You also might consider using polymeric sand in the travertine stone joints as opposed to sweeping them with sand. This material hardens and is more permanent.

Join in and write your own page! It's easy to do. How? Simply click here to return to A Question.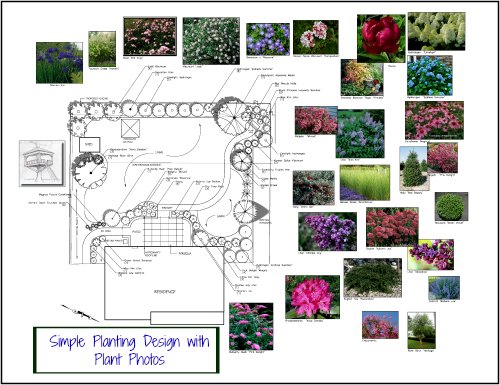 If you enjoyed this page, please share it!