Creating Garden Focal Points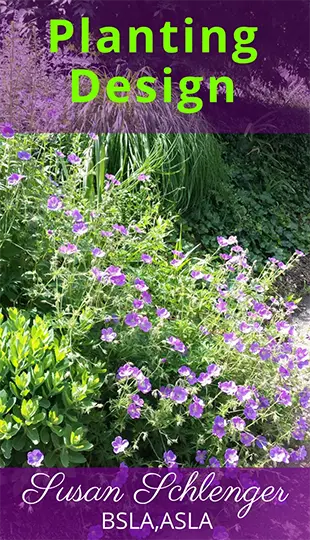 Get your free planting design guide!
Garden focal points are things that capture you. In a garden setting, it might be a sculpture, a fountain, a birdbath, or even something as simple as an outdoor bench. It can also be a group of plants, a beautiful tree, a pergola, or even a lovely shed. As you can see, it can be many different things.
In this image you can see a fall scene of a landscape with two chairs.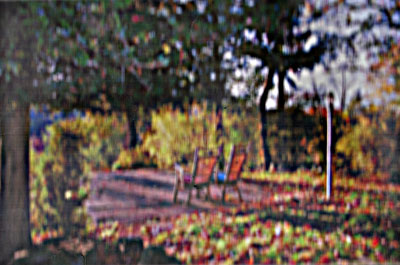 These are the garden focal points in this setting. Many times what you are drawn to look at is something beautiful, intriguing, captivating, etc.
In this case, however, it is just peaceful. It also is thought provoking. Who are the people that sit there? What are they looking at? Is it a special view? The story behind the photo is that I used to live there. And yes, the view was absolutely beautiful.


A focal point can be in one's direct view.
Here is a fountain that can be seen as soon as one approaches the house.

This is a formal focal point. It is very large and dramatic. It imposing. The moving water captures your interest.

The form contrasts to the architecture of the house.




At other times, a focal point can be very simple, such as small garden statuary and it might not be in your direct view. You just come upon it.
This is a sweet sculpture that you view as you meander up the walk to the back of the house. It adds interest to the walkway and plants. Notice how subtle it is compared to the imposing fountain in the first image, yet they are both focal points.
---
Gardens themselves, such as flower gardens, can be garden focal points in the landscape, but it is best that you do not place a particular plant as the point of interest.
You can place it off to the side but not as the direct view.
For example, looking out a window, a tree will look better as part of the larger landscape, off-centered, rather than situated in the center of the window as you look out.
A focal point can also be a view. That can be very powerful, but of course you have to be lucky enough to have a great one!

Making Garden Focal Points Stand Out
An object out in the open, depending on how it is situated, can be very striking. However, an focal point can be placed within or very near a garden. Think about the textures and colors near and behind it to create an eye-catching contrast.
For example, if you take a sculpture or birdbath which is made of concrete and place it in front of some dark green Boxwood, it will really pop!
Sometimes you may not want this look though. Perhaps you just would like it to be gentle and subtle. In that case, immerse it within flowering plants. Some of the flowers can even tumble in front of or over the garden ornament.
It all depends on where you place the focal point and how you want it to be perceived. And by all means, place it someplace that YOU enjoy seeing it!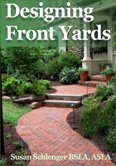 Designing Front Yards
Learn some great tips in addition to focal points when creating a front yard design.!
Confused about front foundation plants? Are you not sure where to place your plants?
Do you want some low maintenance colorful perennials?
You will find out about all that and more...take a look.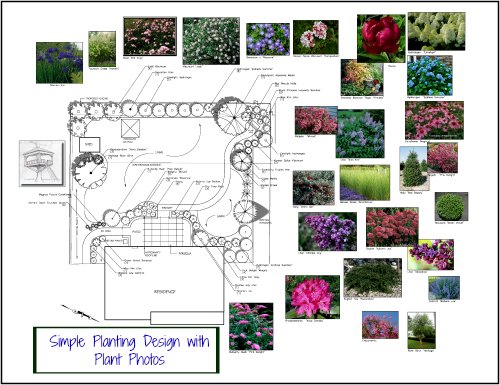 If you enjoyed this page, please share it!

Return From Garden Focal Points to Landscaping Ideas
Landscape Design Advice