Blue Flowers For The Garden
Some of the Best Blue Perennials & Annuals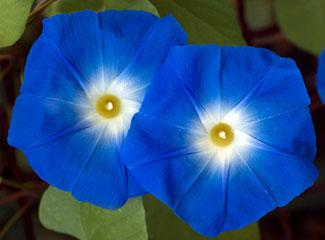 Morning Glory vine in a vivid blue



Blue flowers are one of the prettiest colors in a garden. Perhaps it is because blue is a soothing color. Maybe it's due to the fact that other colors look so pretty with it.



For example, imagine blue perennials with pale yellow flowers nearby. Blue garden flowers also makes a pretty picture when mixed with pinks, or even white. A garden of blues, purples and whites is lovely also.

Yet, blue flowering plants are not that common...not as much as pink or purple perennials or annuals. Yet they are a delight in the garden.

Below you will find not only some outstanding blue flowering perennials and annuals, but also plants that are beautiful. Some are easy to grow flowers, like 'Johnson's Blue' Geranium, while others might be a bit more of a challenge, like Delphinium.


Blue Perennials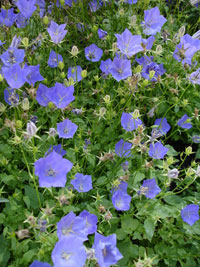 Campanula 'Blue Clips'

This perennial with its beautiful blue blooms comes in different varieties. Campanula, also known as Bellflower, will grow in full sun and also partial shady conditions.
You can find those that stay quite low, like 'Blue Clips' or taller kinds. When I managed the perennial department at a large nursery, I was able to observe this sweet little plant all season. It did great.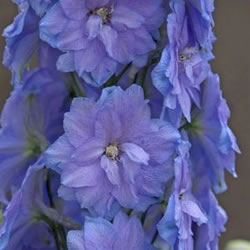 Delphinium

You can find Delphinium with both dark blue flowers and pretty pale blue colors. There are also those that have single more delicate flowers and those that are heavier looking. Regardless, they are all very special perennials and have that old cottage or English garden look.
This variety 'Blue Lace' reblooms in summer and fall if you remove the finished flowers. It is also a very sturdy one.
It will get to be about 5 feet tall but does not need hardly any staking...what a pleasure!



Balloon Flower

A taller growing plant with blooms that look like...well, little balloons, Balloon Flower is a nice addition to a blue garden or any flower bed at all.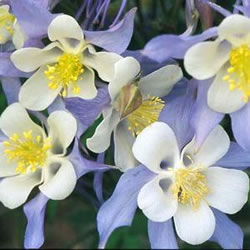 Columbine 'Origami Blue & White'

You can find Columbine in many colors, but this one is lovely. Columbine is among the perennial flowers that like some shade. It will flower for about two to three weeks, leaving behind sweet looking foliage.
But not this one! It can bloom for up to 12 weeks! I love the color too. It does not get very tall so is easy to stick almost anywhere!





Plumbago

Plumbago is a late blooming perennial. It's flowers are a lovely pale blue. There are different varieties, but I am partial to the one that grows very low. It's one of the perennial flowers that look nice at the top of a wall.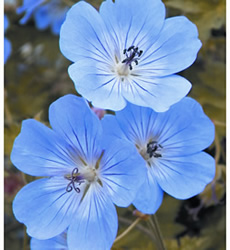 Geranium 'Rozanne

This is the perennial Geranium, not the annual which is better known. It's an excellent perennial variety with lovely blue blooms.
It will be about 18 inches high and 24 inches wide. It will bloom all summer...just pinch back the flowers! I love this color!







Annual Blue Flowers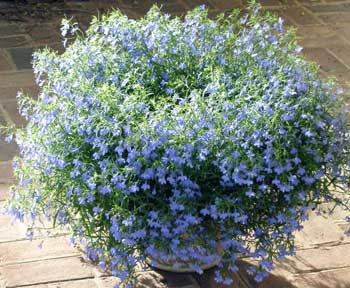 Lobelia

As I write this, I have the most beautiful Lobelia sitting on my porch. I might even say that it is one of the most beautiful annuals I have ever had.

I bought it large, but it continues to flourish with lots and lots of tiny blue petals, happily hanging over its flower pot.





Pansy

Pansies come in all shades of blue and the flowers are typically numerous. They like some shade and can get leggy in the heat of the summer. However, when in bloom they are such happy little flowers.


Morning Glory

The old fashioned Morning Glory Vine is the prettiest shade of blue and comes into its prime in late summer. The blue colored flowers open in the morning and close up as the day goes on. This plant, although an annual, often re-seeds and returns the following year.
As you can see, there are quite a few types of blues in flowering plants! If you like the color blue in the garden, there are lots to choose from.
| | |
| --- | --- |
| | For more help with your front yard including plants, walkways and more, take a look at my ebook Designing Front Yards. |
For more perennial ideas and colors other than blue flowers visit easy to grow flowers.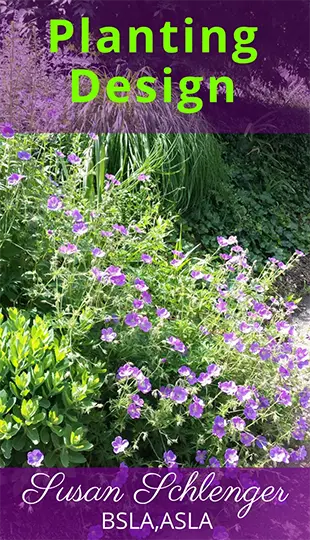 Get your free planting design guide!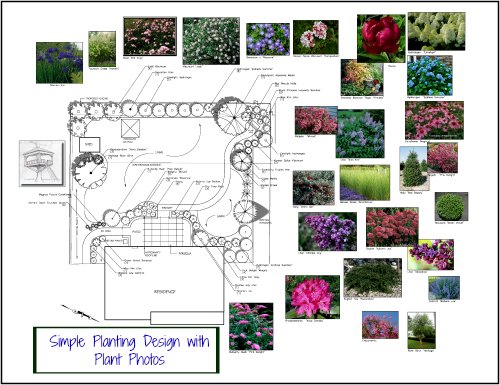 If you enjoyed this page, please share it!

Landscape Design Advice

›
Perennial Flowers

›
Blue Flowers