Patio Design - How To Extend a Concrete Patio
Here is a question regarding a patio design and extending a concrete patio.


Hi. We have an existing concrete patio and want to enlarge it, but we are at a loss as to how to go about it - design wise. Any ideas or suggestions would be appreciated.
ANSWER
There are a few different ways that this can be done.
1. If it is designed right (shape-wise and space-wise), you can add pavers to the new area.
2. You can remove the existing concrete patio and start over again with pavers. This of course would be much more costly. It is not so much the removal, but the cost of replacing the concrete area with
concrete pavers
.
3. Another option would be to remove the existing concrete patio and replace it completely with concrete. Concrete can be interesting if you get creative. See this page.
Concrete Patio Design
4. Add a border of pavers/brick/bluestone/colored concrete and add on an additional concrete section.
It also depends on how much more space you need. If you just need a small amount, you could create a paver/bluestone/brick (any of these) border. If you were to use pavers, you could add on a few rows. If you were to use bluestone, you could use large pieces as a single border.
As far as the design goes, it's hard to say without seeing your existing patio and knowing what your needs are for usage. There are so many different ways to create a
patio design
incorporating an existing concrete patio and each situation is different.
Online Landscape Design
Join in and write your own page! It's easy to do. How? Simply click here to return to A Question.
adding on to cement patio ideas
Hello,
We had a cement patio poured three years or so ago and now want to expand it. We are not sure we want to have more cement added. Considering using flagstone or some type of pavers to make patio larger, but don't want it to look funny. Your opinion on this dilemma.

Thanks, RS

Answer

I get asked this same question now and then. You can add a border of either pavers or bluestone. The hardscape material that you choose would depend on your surroundings...the siding on your house and any other nearby hardscape. Try to have the paving material that you add on blend with these other materials.

Depending on how large you want you patio to be, you can add on one row of pavers or multiple rows.

Here are some other Q&A related to this exact topic.

Extending a Patio 1

Join in and write your own page! It's easy to do. How? Simply click here to return to A Question.
Consider a Professional
Online Landscape Design
Unique Services Throughout the US and Canada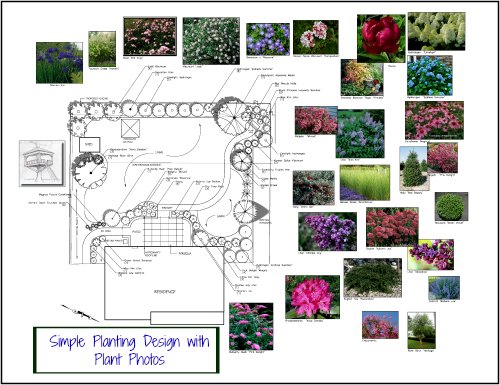 "Susan, what a pleasure it was to work with you. You made me feel like I was your only client - responding late at night and always so quickly! Your design is amazing and we only hope we can do justice to it when we plant . You have such fantastic ideas and you are so open to suggestions and changes. Loved working with you - now if you could only come to Canada and plant it !!! "
Helen, Ontario-Canada 


If you enjoyed this page, please share it!