Travertine Pavers Installation
by Jeffrey
(Phoenix, AZ)
Can I dry lay travertine pavers over concrete?


I realize the border will have to be thinset, but do I have to thin set the field pavers? If I can dry lay the pavers, do I still need to place a bed of sand?
Travertine Pavers and Pool Tile
by Suzanne
Hello,
I was reading your advice to someone who was using travertinepavers for their pool deck. I am just about to start mine with tumbled pavers and am having a heck of a time deciding on what kind of waterline "tile" to use.

I am doing a simple rectangular pool in the back of our house, overlooking 40 acres of horse farms. I think I want a neutral color tile, but think "marble looking" ceramic tile won't look good with the travertine (real vs. fake).

In your experience, what looks good on the water line with travertine decking?
By the way, I'm using the tumbled stone as my coping, it's very smooth and about half the cost of the bullnosed pieces.

ANSWER

Thanks for contacting me.

I have had two clients recently who have used travertine pavers and had to make the decision about pool tiles. Both turned out great.
A large part of your decision should be what color the interior of the pool will be.

Some interior colors are more blue-green, while others are more blue. Once client decided on the blue-green interior and chose a tile that was a pale blue with some tan running through it. It looked very nice. The other client chose more of a Caribbean blue, and chose a rather solid cobalt blue. It looks beautiful!

See if you can get a sample of the interior color, along with the travertine, and hold them with the possible tiles. I agree....the travertine has enough interest that you don't want the tile to be too busy.

I hope this was helpful.
Susan
Travertine Around The Pool
by Andrea
Using Travertine Around The Pool

My husband and I are re-doing our backyard. We had to put up new retaining walls. We used a gray block and will be putting Blue stone on the covered Patio. Our house is brick colonial.

I'm thinking of using Travertine around the pool??? Blue stone would be to hot. I'm concerned Travertine might not work with what we have & it will be too dressy? I was thinking 18 x 18 since we have a random pattern for the blue stone and I don't want it to clash. Any advice would be great. It seems like you like Travertine for pools.

ANSWER

Yes, I do like travertine around the pool, but I also am a stickler for different materials looking well together.
I did a pool project where there was a brick house, stone walls, stone risers and bluestone treads. I just made sure all the colors blended nicely together and it was a smashing success.

Based on your brick home, bluestone porch and gray block walls, I think one of the gray travertine pavers would look nice. The color would blend with what you have on site already. I know what you mean about thinking travertine is "dressy", but two things.

First it is still a natural stone, so it can't be bad. Second, it has a rather smooth surface and this would be a nice contrast to the brick and block walls.

The key is to be sure to get quality travertine...minimal holes and lots of character.

Here are some ebooks that I wrote with my clients in mind.


Patio Plans For Inspiration
See actual patio plans that I did for some of my clients. Both 3D and plan view designs are shown so that you can use them or get ideas for your own project. Explanations are also provided.
Landscaping Costs
Find out what actual parts of a landscape cost. Plants, different paving materials, steps, pools, ponds, lighting, and more are all listed along with many photos to show examples!
Join in and write your own page! It's easy to do. How? Simply click here to return to Patio Design Questions.
Travertine Pavers - Quality and Longevity

(California)
I am planning to install travertine pavers in my backyard. They certainly look very grand & we fell in love with them. But I have a few concerns.

The pavers are usually pitted. Do these pits/ holes enlarge over a period of time when rain/ pool water stays in the pits? I do plan to seal them.

What is the long-term durability?

Should I be concerned about the travertine cracking due to the freeze-thaw cycle? Besides, this travertine will be around a salt-water pool system. Would salt be a problem as well?

The travertine that we plan to order comes from Peru. Is the quality better than the one from mexico? Please help. I can't find proper information anywhere. Thanks in advance.
Travertine Paver Patio & Walkway Designs
We have a covered patio and open patio side by side in our backyard with a chiseled edge random pattern travertine floor. We want to transition off the patio, out through the yard, about 25 feet or so to lead to a stacked stone fire pit. What material do you suggest for this project? Also, what shape, width, etc. We are concerned about having a smooth transition. Our landscaping is fairly formal - English garden-ish style I guess would describe it best.

ANSWER

You might consider creating a bluestone walkway. Consider bluestone of all one size, rather than random sizes. This way it won't fight with the travertine pattern. Eighteen inch or twenty four inch squares would work. If the walk turns out to be curvilinear, the edges should be saw cut to make a beautiful curve.

I think this would be a nice transition, as the bluestone walk should go well with both the existing travertine patio and the stacked stone fire pit.
Join in and write your own page! It's easy to do. How? Simply click here to return to Patio Design Questions.
Travertine Freeze Thaw and Swimming Pool Decking
by Mary
(Utah)
We are worried about travertine, freeze thaw and using it for swimming pool decking. We live in Salt Lake City, Utah, where there is a moderately cold winter with snow, freeze-thaw, etc. We love the look of the travertine for our pool deck but are concerned about cracking due to the holes in the travertine (i.e., snow melts, fills holes, freezes and cracks). Your thoughts?

Also, we are having a hard time finding anyone around here that has more than just a few samples of travertine, and the quality doesn't seem very good.

Thanks,
Mary


SUSAN'S REPLY
Hi Mary,
Thanks for contacting me and also for visiting my site.
Travertine pavers will hold up in cold climates and is known for its resistance to freeze-thaw conditions. I would not worry about it.

I like the Andes Collection because their travertine pavers are high quality. There are a minimal amount of holes in the stones and they are beautiful. I did one project (which was pool decking) with the Manchester color in the London design and it was breathtaking.



MARY'S REPLY
Thank you so much for replying! We feel better about going with the travertine now. I have a couple of additional questions, if you don't mind answering.

(1) Someone told us that chlorine is tough on the coping, and if travertine is used it needs to be sealed. Have you heard of a need to seal travertine,
either coping or otherwise?

(2) We heard that tumbled is more susceptible to freeze thaw, and that honed, sealed travertine might be the best way to address this problem. But we like the tumbled or slightly tumbled better. Thoughts?

(3) Would you ever rely on photos, rather than only looking at sample pavers? We are in a little bit of a time crunch and after looking at quite a bit of travertine online and some in person, we are thinking about maybe ordering without real samples if its from a reputable source..

Again, thanks for your response, its really nice that you have taken the time to talk with someone who's so far away and doesn't present the prospect
of work for you and your company!


SUSAN'S REPLY
Hi Mary,
To answer your questions...
1. They sell a lot of travertine coping, which is actually a pool bullnose with smooth edges towards the water's edge, so I wouldn't worry about the chlorine. As far as sealing goes, that is optional. What it
does, is help prevent staining and it also brings out the color. Imagine wiping a stone with a damp rag, and that's what the travertine will look like. There is no shine, by the way. If it were my one project, I would
seal them.

2. I never heard that tumbled was more susceptible to freeze-thaw conditions. Good quality travertine pavers are more refined looking than the tumbled. I actually much prefer them (not tumbled) because they have less holes. Another difference is that the edges are straight, rather than being rough and wavy....I like this better. I've seen it both ways.

3. I love the Manchester color and the London pattern. It's a rather"carmel" color and beautiful. That being said, it may not go with your house or surroundings or you may not like it for some reason. The travertine pavers will be a big investment, and I would take the time to get a sample. Don't let anyone rush you. If you like, maybe offer to pay for fast shipping if possible. That would be my suggestion.

If you have any other question, just ask, and let me know what happens!


MARY'S REPLY
Susan,
You have been very helpful. I believe carmel would look great with our house, but completely agree with you about getting a sample. We'll keep you
updated. Thanks again for sharing your knowledge.
Mary


Join in and write your own page! It's easy to do. How? Simply click here to return to Patio Design Questions.
Travertine Stone - Can Travertine Be Used In a Salt Water Pool?
by John
(Australia)
Hi Susan,

I got your contact from the "findstone forum". I am after some advice on travertine stone.

We are in Perth Western Australia and am currently building a new home. We have built a pool that is 12m x 4 m with an infinity edge and would like to use travertine on this edge. It would have travertine on the top of the infinity edge wall and and the front wall. We also want to use travertine as the borderline tile in the pool (at the tile line).

While most people we have spoken to agree that it will be fine on the infinity edge and the wall, being used as a border tile could be a problem, as it will be always immersed in salt water. This salt water could attack the fill that they us to fill the holes. I would appreciate any help you can give me.

ANSWER

Hi John,
I had someone ask me a similar question recently...using travertine tiles at the water line in a salt water pool. So I searched for some answers.

First of all, not all travertine has holes that are filled. The better quality travertine has minimal holes and many are not filled. If you are worried about the salt water being a problem for the fillings, then you can use unfilled travertine. I really don't know the effect otherwise.

More of a concern is how the travertine is installed, ie., what type of adhesive is used. It was recommended to me that an epoxy should be used but the manufacturer should test their product with the particular travertine you are using. Sounds like a lot of work, but less work than if it all fails!

This recommendation came from one of the owners of a reputable travertine company in the U.S. and his partner actually had this system.
He used 2 x 2 inch mosaic squares. This may not be the size you are using, but the main point is that the adhesive should be tested for use in a pool. By the way, the entire pool interior was done in travertine
with no plaster!

I hope this information, although not complete, will help you.

Susan
Join in and write your own page! It's easy to do. How? Simply click here to return to Patio Design Questions.
Travertine Stone
by Chris
(New Jersey)
Should I consider travertine stone?

I am getting ready to have a pool built and am doing a lot of research on what type of patio to do around the pool. Because I want natural stone, my choices have come down to travertine or bluestone. I would really like the patio to be wet laid because I want the look of the tiles grouted, but in my research I have not come across anyone who has wet laid a travertine patio.

I live in New Jersey where we will get some good freeze/thaw cycles. So can anyone give me some advice on wet laying and grouting a travertine pool patio?

ANSWER

Hi Chris,
I don't know if it is the strength of certain stones, but you are correct in finding out that travertine stone tiles are not used often, if any, in New Jersey. There are also other natural stones and tiles which you see used in other areas of the country that are not used up north.

If anyone disagrees with this, or knows differently, please post a comment.

Unless you can find out differently, I wouldn't use travertine tiles wet laid where you live. Again, just my opinion. I wouldn't take the chance with a client's project.

Bluestone is generally not used for pool paving because it is very hot. It makes better sense to stay with a pool decking material that is comfortable.

I have two suggestions for you.
1. Consider using travertine pavers which are thicker than travertine tiles and can be dry laid. I understand you like the look of mortared joints, but this paving material and type of installation can be very beautiful. Take a look at the projects on my page Travertine Pavers and Travertine Stone. There is matching bullnose/coping available and this would be mortared where you would see the concrete joints.

2. You can use a different stone and use the wet laid application. One I have seen used in New Jersey is Idaho Quartz. It is very strong, beautiful and not hot. It does have a slight "glitz" to it" but it is a great stone. They were natural shaped stones and I am not sure if they come in regular, geometric shapes.

You might give Wicki Stone in Great Meadows a call. They might carry it. They are also a great informational source for natural stones.
Join in and write your own page! It's easy to do. How? Simply click here to return to Patio Design Questions.
Slippery Travertine Stone
by Trang
(California)
I have installed travertine stone outside (front door), and now it's slippery when it rains. What should I do to get rid of or minimize the slippery conditions?
Thanks.

ANSWER
I am more familiar with travertine pavers, which are not slippery. From what I have read, travertine tiles can be polished, and when done so they become slippery.
I found this site for you.

http://www.slip-resistant-solutions.com/Fix-slippery-travertine-floors.html

It's worth a try. However, if you have any leftover travertine pieces, I would do a test on those first.

Here is a page on my site where I discuss the different types of travertine, regarding honed, filled, tumbled, etc.
Travertine Stone

Good luck.
Susan
Join in and write your own page! It's easy to do. How? Simply click here to return to Patio Design Questions.
Travertine Paver Questions
by Denise
(Texas)
What do you put between the travertine pavers?

The pool company said that the polymeric sand will fill in the natural holes in the travertine and I like the holes. They suggested just sand. What are your thoughts?

Also, should I purchase through the pool company?

Thanks,
Denise

Join in and write your own page! It's easy to do. How? Simply click here to return to Patio Design Questions.
Travertine Stone For Pool - Should We Use Sealer and Will They Crack?
QUESTION 1

Our contractor just finished laying travertine for our pool decking and coping. I would like to know if we should use a sealer? Also we are very concerned about the freeze thaw cycles. Can the travertine stone actually crack being that it is so porous?
------------------------------------------------

ANSWER

Did you use travertine pavers (dry laid, I hope) or travertine stone
tile?
------------------------------------------------

QUESTION 2

What's the difference between pavers and stone?
My contractor put travertine on concrete for the coping only. The rest of the deck he used dark grey fine stone (much coarser than sand) with gravel below that.
I also have a cabana. Concrete floor -> grey fine stone -> travertine. The joints are not filled yet.
Is this dry-laid?

---------------------------------------------------

ANSWER

1. Pavers are thicker than tile and meant to be dry laid. It sounds like you have the pavers and they were dry laid. This is good.
2. Travertine coping pavers must be set in concrete. Your contractor did this....good also.
3. Not sure what's going on in your cabana.

So...getting back to your original question about sealing. This is a personal preference. It brings out the color and provides a protection, although it must be re-applied every few years. If it were my project, I
ould seal it.

One of the best things about travertine pavers is that they resist freeze-thaw conditions, so I would not worry about them cracking.

----------------------------------------------------
----------------------------------------------------
Thanks. I also think sealing is better. I would also like to bring out some of the beauty of travertine and I think that the sealer will do the job.

As far as freeze thaw....you just made me feel a lot better. I was very worried. Didn't do my research before and now that the stone is laid I
come up with all these questions and worries.
Thanks again for putting my mind to rest.

ANSWER

Sealer
by: Austin

I would use sealer, Dupont makes a special sealer for salt water pool systems to prevent spalling of natural stone and mansonry. You can buy it at www.levantinausaec.com









Join in and write your own page! It's easy to do. How? Simply click here to return to Patio Design Questions.
Travertine Sealers
I am wondering if you recommend using travertine sealers on travertine. I am thinking of laying a travertine pool decking around my swimming pool and wondering whether it needs sealing. If we don't seal it, will it soon become dirty and stained? I don't mind the weathered look, but at the same time, worry that oil, cream, etc. may stain it. Thanks.

ANSWER

Travertine sealers will bring out the color of the travertine and also help protect the stones from stains. They are optional, but I would do it. They have more of a chance of staining without it and there is really no reason
not to. It doesn't make the stone shiny, if that is what you are thinking. Imagine wiping the stone with a damp rag, and that is the way it will look.

Susan


Join in and write your own page! It's easy to do. How? Simply click here to return to Patio Design Questions.
Pool Patio Pavers | Travertine
by Paulene
Hi,

Love your site! Such great info! I was wondering if you could provide some helpful suggestions for us.

We installed a small in ground pool due to our small backyard. We have an existing EP Henry patio in Harvest Blend pavers. We are now trying to decide how we want to finish the pool decking. The space is so close together that I feel they should uniformly flow together.

I REALLY LOVE the Travertine pavers for the pool deck but not sure how that will or if it will tie in with the Ep Henry patio. We cannot afford to add the expense of redoing the patio in Travertine to match right now. Do you have any suggestions? Should we do the Travertine for pool deck or continue the Ep Henry from patio onto the pool deck? I have never been happy with the patio due to how the pavers fade. I appreciate any help you may have. I do have some photos if it would help.

Thanks,
Paulene

ANSWER

Hi Paulene,
Thanks for the compliments on my site!

I understand your dilemma. Probably the pavers and the travertine will not look that great together, particularly if they are near each other. And it doesn't sound like very much fun to add more pavers if you are not happy with them.

If you think you will be able to replace the pavers in the future, and you love the travertine, why don't you select a travertine color that looks best with your surroundings/house and use that? Perhaps there would be a color that looks decent with the pavers also so that it would be an acceptable solution for now. If the colors blend, it might be OK.

I am working on a pool project and travertine has just been installed. I cannot begin to describe how absolutely beautiful it is. In addition, it's cool on your feet.

I hope this was helpful!

Susan
Join in and write your own page! It's easy to do. How? Simply click here to return to Patio Design Questions.
Outdoor Pergola and Travertine
by Marian
Where can I find a picture of a pergola with a contemporary design (to attach to my house? Also, is travertine tile okay for use with a contemporary design (if so, which style of tiles)?

Thanks so much, great site.
Marian

ANSWER

Hi Marian,
I am not sure where to send you for that. Pergolas are typically more traditional. However if you were to make the columns simple, I would think you would achieve a more contemporary look.

Travertine can certainly be used with what you have in mind. Have you considered travertine pavers instead of travertine tile? They are beautiful, very thick and can also be dry laid as opposed to laid in concrete.

This is a much easier installation, less expensive, and very forgiving. By forgiving I mean that if by chance the travertine pavers ever move, they can be easily picked up and re-adjusted. When travertine tile is set in concrete with concrete grout, there is always a chance of the concrete cracking over time. I am not saying this will occur, just that it is possible.

I don't know what else is in your landscape or what type of siding is on your house (or color), so it's difficult to recommend any travertine pattern (whether tile or pavers) or color.

I hope this has helped you.
Susan
Join in and write your own page! It's easy to do. How? Simply click here to return to Patio Design Questions.
Are There Disadvantages to Travertine Pavers?
by Drew
(Florida)
I have asked a local stone/granite company about using travertine around my pool area. He did not advise it as he said they are prone to discoloration when in the shade and do collect mildew.

He also said the holes in the tumbled travertine trap the water and contribute to discoloration. He recommended slate around the pool as (he stated) it would hold up much better. (He does not sell either travertine or slate). Thanks for the response as we are about one week deciding between concrete pavers or travertine.

ANSWER

Hi Drew,

That is the most ridiculous and erroneous information I have heard. Sometimes people are confused about travertine, but that info is just plain wrong.

Let's talk about travertine pavers, as that is what I would suggest. This is because they can be easily dry laid like concrete pavers. Travertine does not discolor. It is a natural stone that maintains its beauty. It doesn't matter if it is in the sun or shade. If you get a quality travertine, the holes will be minimal.

I have written a page on travertine, explaining the differences in various types and I discuss quality. Here is the link. Travertine Pavers

Travertine pavers are one of the nicest materials you can use around a pool. I never recommend slate or bluestone for pool paving since they get very hot.


Tumbled pavers can look nice too and typically less expensive, but travertine pavers are special.
Please visit my page on Concrete Pavers

I hope this helped.
Susan
Join in and write your own page! It's easy to do. How? Simply click here to return to Patio Design Questions.
Tumbled Travertine and Grout
by John
(California)
I've just put in a DIY back patio with dry-laid travertine pavers (in a french pattern, over 4" base rock + 1" topping sand).

They are tumbled so the edges and corners are slightly rounded off, and the surface is un-filled. It looks great now, but I'm concerned about how to keep dirt from getting into the many open nooks and crannies of the pavers.

Grout might work well to fill the holes but seems like a bad idea since it would also tend to glue adjacent edges, creating what I imagine would be longer term headaches as things settle into place over the seasons. Sand probably wouldn't help keep dirt out of the holes but at least wouldn't be locking the edges together.

Any ideas? Thanks in advance!

ANSWER

Hi John,
Here is my opinion.
The beauty of tumbled travertine pavers is that they are not perfect. It is a natural stone, and therefore will have lots of imperfections. Actually I don't really think of them as imperfections but part of the charm.
I am sure it looks beautiful.

There are actually two issues. One is the areas where the travertine pavers join each other. Some areas might look like the joints are tight, while other areas, such as at the rounded corners, may seem to have spaces there.

The other issue is any "holes" that might be in the tumbled pavers.

I am a little unclear as to whether you are talking about one, the other, or both. So let me address everything for you.

The holes in the travertine pavers will most likely not accumulate that much dirt. Whatever does get in there I don't think will be that noticeable. In addition, you can always power wash them.

Regarding the joints, what is generally acceptable practice is to sweep the joints with polymeric sand. This is a type of sand that hardens in a short period of time, so it won't have to be redone. Most likely some of this will even get into the holes, which wouldn't be bad either.

If you have any other questions, just let me know. I hope this was helpful

Regards,
Susan

By John

Hi Susan,

Thanks for the quick reply! It rings a bell that I now remember seeing a display of what must have been polymeric sand at a local stone suppliers. I'll head back there to find out more.

Also I'll give more thought to not worrying about dirt accumulating in the nooks & crannies, since as you point out its those unique imperfections that make natural stone so inviting.

And... I have really enjoyed reading through your website for patio & landscaping ideas. It's actually what got me inspired to go with dry-laid travertine and I'm glad I did. I already loved the look of travertine, but what made the decision easy it was your enthusiastic comments about it, including those about it staying cool in the sun and still having good wet traction. It's also a nice a reminder of past trips to Italy and especially Rome & Tivoli:-)

Thanks again,
-John
Join in and write your own page! It's easy to do. How? Simply click here to return to Patio Design Questions.
Travertine - Chiseled and Polymeric Sand
by Holly
Hi,
I am looking at the travertine pavers for a big pool deck. The contractor suggested the chiseled edge 6 by 12 in a herringbone. Is the chiseled edge good for the pool area?

Also I asked him about the polymeric sand and he said it wasn't good for travertine? I'm confused...is it ok for travertine?

Thanks for your help.
Holly

ANSWER

Hi Holly,
In all honesty, I would suggest speaking with another contractor.

I don't like the travertine pavers with the chiseled edge. The beauty of these pavers are that they look like natural stone, and a chiseled
edge changes that look. My opinion, anyway.
But more important is that he is not knowledgeable about the filling materials. Polymeric sand is the way to go. More and more companies are offering it and it is recommended by the Andes Collection in their installation instructions. It was used on a project I was involved in and it was great.

Note/Update: I have decided through the years that polymeric sand is not my filler of choice. Please visit this page here. I have seen it used successfully, but there reasons I do not like it. Polymeric Sand

Regards,
Susan

How do I clean up Polymeric sand on Travertine
by: BLD in Milwaukee

I'm glad to hear that someone did recommend the polymeric sand as I just used it on my 3-year old travertine patio. I was afraid the stone company sold me the incorrect grout fill. But, I'm not happy with the results. The extra sand that didn't get broomed off or blown off with a leaf blower, is not stuck to the surface of the travertine, and looks dirty, not to mention uncomfortable on the feet. Is there a good way to remove the excess sand or clean the travertine surface?

I guess I didn't realize it was going to dry like a hard glue, so now if I need to lift one of the tiles, it will be a lot more work.

Any suggestions?

ANSWER

It has its good points, but basically as you are finding out, you are better off with a sand filler. Many contractors love it, but it can cause problems also. See the link above to Polymeric Sand.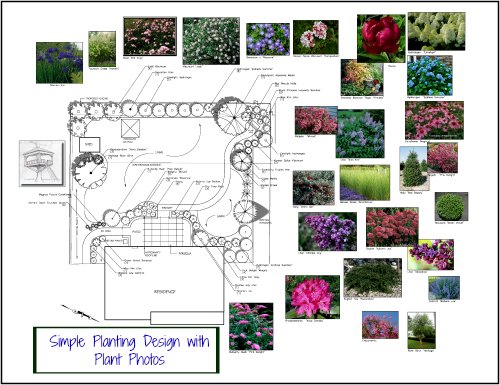 If you enjoyed this page, please share it!