North Jersey Foundation Question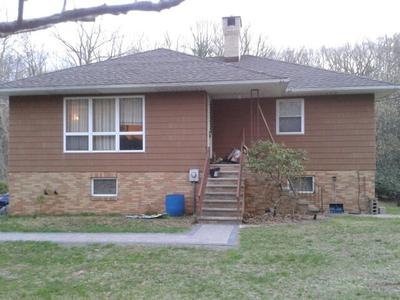 Help With Front Yard Foundation Plants
Hi Susan,


Can you recommend specific shrubs and perennials for my foundation? Specifically the area along the house, under the triple window. We are in northern Jersey and have deer in the area. I would love there to be some color all season long, and some evergreens so it's not too depressing in winter. The area gets a few hours of sun in the early morning, and then by noon it's shaded by the house's shadow.
I've never planted before, so any advice is welcome! I would love the garden to make a real statement. Lush, colorful, inviting.
Thanks!
ANSWER
Some shrubs you could use are Boxwood "Green Velvet' or 'Green Beauty', William Penn Barberry or Japanese Andromeda. You might use all the same since your house is not that long, but make it interesting by adding perennials in front. Also add a tall shrub or tree on either end.
Some perennials you could use are Coneflower, Siberian Iris, Sedum 'Autum Joy', Liriope and you could also add in some annuals/bulbs such as Caladium or Coleus. A nice groundcover is Lamium. You could use this in a few areas in the very front of the bed.
Foxglove is another nice one although typically that is a biennial so you'll have to plant new ones each year to get continuous flowers.
I have some ebooks that you might find helpful. They are $19.95 but I am currently offering my book on trees free!
Free Ebook on Trees
Trees for Landscaping
The rest of the ebooks can be found here.
Landscape Ebooks