Landscaping and Planting Ideas For Walkout Basement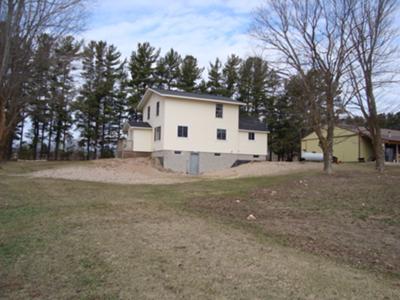 What are some basic landscaping and planting ideas for a walkout basement?


Our daughter lives in Michigan's beautiful Upper Peninsula. She has a 100 year old home that has been moved from town and put on a new basement foundation. We are looking for help on landscaping the walkout basement side of the home. We are trying to keep the price as reasonable as possible and will be able to do the labor ourselves. Any help would be appreciated.
ANSWER
Retaining walls would be an option, but they would be costly, so let's go with planting the slopes. This is under the assumption that she does not have water problems in the basement.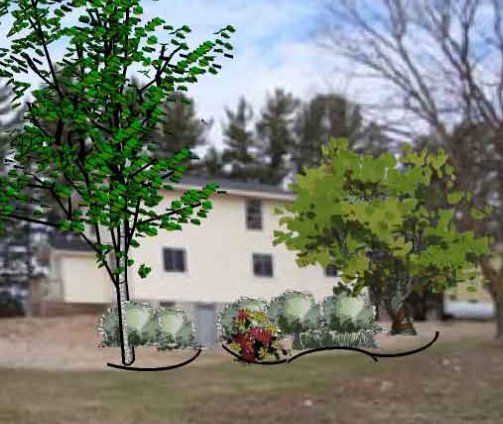 I would create a foundation planting bed up against the house. Make it curvilinear. You could have one layer of background shrubs with perennials in front...a bed approximately 5 feet deep. Areas will come out wider with the curve and in these areas add some taller shrubs or even some ornamental trees would be nice.
Plant the trees far enough away from the house as necessary. If a tree has a mature size of 20 feet, place it at least 10 feet away from the building.
The background shrubs you use can be quite tall. It sees the area is sunny so use those that love the sun. The trees will provide some shade.
The rest of the area can be lawn for ease of maintenance.
Susan