garage back out area - backout driveway ideas
Could you please define this term for me...people keep taking about it but I have not idea what it means.


ANSWER
A garage back out area is the area for the car to back out of the garage. By using this, there is enough space for the car to back out of the garage and then pull forward so that one does not have to back out all the way to the street.
Visit my page on
Driveway Designs
.
For more specific information about this topic visit
Backout Distances and Dimensions
Imagine a garage on the side of the house, with a minimal amount of driveway to get into the garage. There is no place for the car to back out, turn the wheels and then pull forward. However, if the area is a long enough distance, you can do this.
Sometimes, there is an extra area created just for a back out. It can also double as additional parking. A driveway with a garage in the front of the house may have an extra section of driveway to the left or right of the drive. If the garage is at the side of the house, this extra space may be angled towards the far corner of the driveway...an extension. There are many ways to create other types of spaces for backing out.
Join in and write your own page! It's easy to do. How? Simply click here to return to A Question.
Consider a Professional
Online Landscape Design
Unique Services Throughout the US and Canada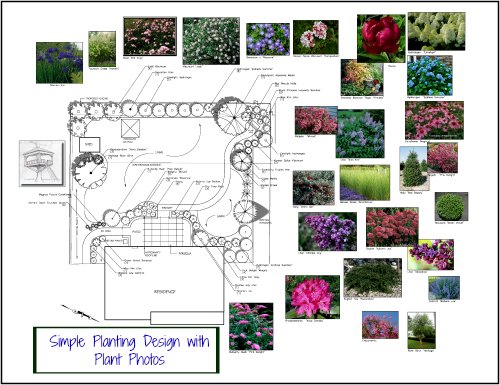 "Susan, what a pleasure it was to work with you. You made me feel like I was your only client - responding late at night and always so quickly! Your design is amazing and we only hope we can do justice to it when we plant . You have such fantastic ideas and you are so open to suggestions and changes. Loved working with you - now if you could only come to Canada and plant it !!! "
Helen, Ontario-Canada 


If you enjoyed this page, please share it!