Concrete Pavers - Changing the Color of Existing Patio Pavers
Is it possible to add some sort of colorant to a sealer to slightly change the color of a concrete paver?


We chose CST Vienna Classic pavers in Antique Gray. I know they will darken and change appearance to some extent over time, but I'm wishing I had chosen a different color - like the CST Hickory (more brownish).
My dilemma is that we need to incorporate natural stone and PA bluestone is the stone to use (plentiful, available, the landscaper has it, my husband likes it etc.) and I think the natural blueish gray of the bluestone clashes with the gray of the pavers. It sounds like sealing is optional for patios, but I've seen it used and do like the richer appearance it can give pavers. I'm wondering now if I can add something to sealer to modify the gray (it's somewhat light in intensity) to make it appear more brown. Thanks.
ANSWER
I don't think that's possible. The color of the pavers is mixed throughout the material. Adding any type of colorant to the top layer would be similar to coloring concrete with a stain rather than having it mixed in the concrete. It will wear off over time.
You might consider adding a more pleasing colored paver to the soldier course (you should have one) in your design...one that goes well with the existing pavers and also bluestone. The soldier course is the border along the perimeter of the patio or walkway.
Join in and write your own page! It's easy to do. How? Simply click here to return to A Question.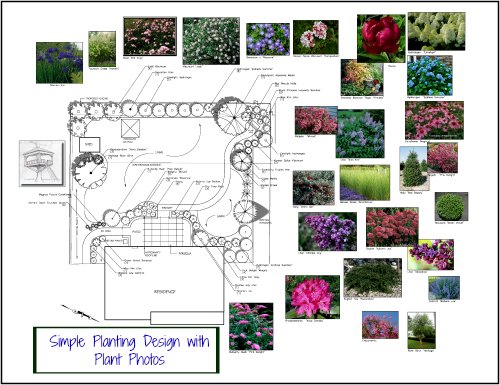 "Susan, what a pleasure it was to work with you. You made me feel like I was your only client - responding late at night and always so quickly! Your design is amazing and we only hope we can do justice to it when we plant . You have such fantastic ideas and you are so open to suggestions and changes. Loved working with you - now if you could only come to Canada and plant it !!! "
Helen, Ontario-Canada 


If you enjoyed this page, please share it!