Ugly Tree Stumps
by Suzy R.
(Fargo, North Dakota, USA)
Hello, I am in the process of converting my rental lease to a CFD on a house in North Dakota, and there are two large, ugly, decaying stumps in my backyard. The property owner doesn't want to spend the money to remove them, and until the property is in my name, I don't want to either. Both stumps are about 3-4 feet tall, and about the diameter of a large rain barrel, maybe a little larger. The wood is too spongy to be used for firewood or woodworking projects, so I'm wondering if you have any suggestions for incorporating them into a flower garden to make them less unsightly. I'm thinking I could place a large bird-nest type of flower basket or two in each stump's already hollowed out tops and plant some wave petunias, but what other things can I do with these things? Are there any kind of vines or ground cover type plantings that I might be able to grow on the stumps' sides if I notch out areas for them? Thanks in advance for any suggestions!


ANSWER
You could create a planting bed around the stumps and then grow Ivy which would grow up the stumps. Actually I have this in my own yard. The people I purchased the house from left two stumps in the front yard. One is just covered with Ivy, while the other one also has an iron planter on top of it. When you add plants to the newly created bed,the stump is minimized and of course the green of the Ivy helps too.
Your idea of having a plant either set into the top or right on top of the stump is a good one...then it has a purpose! You could even get a small sculpture of something sitting and set it on top. Anything you can do to make the stump fade away and/or function in the landscape will make it look much less like a tree stump.
Join in and write your own page! It's easy to do. How? Simply click here to return to Landscape Design Questions & Answers.
Consider a Professional
Online Landscape Design
Unique Services Throughout the US and Canada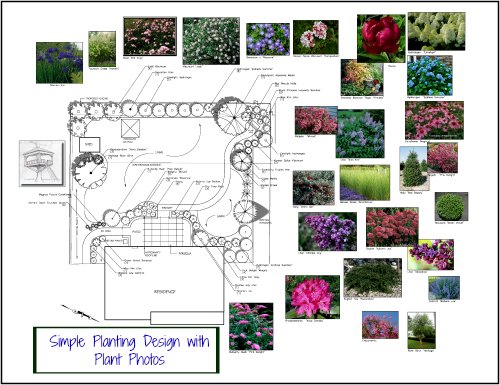 "Susan, what a pleasure it was to work with you. You made me feel like I was your only client - responding late at night and always so quickly! Your design is amazing and we only hope we can do justice to it when we plant . You have such fantastic ideas and you are so open to suggestions and changes. Loved working with you - now if you could only come to Canada and plant it !!! "
Helen, Ontario-Canada 


If you enjoyed this page, please share it!