Patio and Pool Decking Drainage
I am getting very confusing estimates on re-doing our existing kool deck with pavers in regards to drainage.


One contractor says no drain is needed and others have a two inch deco drain going in.
Please help. Do we need a drain or is slanting the pavers somehow enough?
--------------------------------------------------------------
ANSWER
- Patio and Pool Decking Drainage
To answer your question properly, I would have to know the elevations of your property. However, to be more practical in trying to answer your question, consider the following.
Water has to go somewhere. You do not want it sitting on your patio. Ideally, the pavers would pitch in the direction you want it to go at 1/4" per foot. Some contractors will do less but I like to use 1/4" to be on the safe side.
Assuming it is pitched properly and drains off your paver patio or pool decking, then where does it go? Can your ground be graded to direct the water to a lower area on your property? This might be easy to do, or perhaps you might need a swale.
Ask the contractor who is just pitching the pavers where the water will be directed after it goes off the patio. At the same time, ask the contractor who wants so use the drain, why he is suggesting that, and where is the water from the drain being directed.
Basically it is a matter of directing the water in a more natural way or being forced to use drains due to a more or less flat property.
I know it can be confusing, but I hope this was helpful.
Susan
Paver patio and clearance for exterior wall weep holes
by Chuck
(Houston, TX)
I'm considering installing concrete pavers on top of an existing concrete slab patio. The concrete slab is against the exterior of my house - a brick wall. What is the minimum space that's required between the bottom of the weep holes on the brick wall and the top of the new paver patio? This would determine whether I can put the pavers on top of the slab or whether I would need to remove it.

If I installed the pavers on top of the concrete I'm thinking there would be 1 7/8 inch clearance between the top of the patio and the bottom of the weep holes. This is based on the following measurements:
4 3/4 inch -> top of concrete patio to bottom of weep hole
2 7/8 inch -> 2 3/8 inch paver + 1/2 inch of sand
... equals
1 7/8 inch

Other details:
The wall has an 2 ft eaves with a gutter.

The patio is planned to drain horizontal to the wall towards our driveway. Currently there is pretty good drainage, but I think it drains a different direction - toward my backyard.

The paver patio is planned to be bigger than the concrete slab, so part of it will be on soil (with compacted sand, etc).

I live in Houston, TX.

Thanks!

ANSWER

Hi Chuck,
Landscaping drainage will be one of your main issues. I have never seen brick on a house with weep holes. I can only assume that this is a planter.

Without knowing for sure, I would say that 1 7/8 inch clearance is OK. I think it would depend on how much water is being released from the weep holes. I say this because in a worse case scenario, the water would come gushing out and raise so quickly that it would be at the level of the holes. I think this is unlikely.

If you are changing the grade direction and per cent of slope, be sure that you grade at minimum of 1/4" per foot. Installers will do less, but I go with this to be sure of proper drainage and water flow. Again, if the amount of water coming out of the holes is minimal, leading the water towards your driveway is probably OK, but why are you changing the direction? You might be able to fill at the edge of the patio towards the back. It's usually better if water goes into the ground rather than onto a paved surface.

There are many unknowns and these are just my thoughts based on the information you provided. If you have any follow up comments or questions, just post them here.

Susan

P.S.I am also wondering where your gutters flow to.



Join in and write your own page! It's easy to do. How? Simply click here to return to Patio Design Questions.
Drainage Problem
by Steven
I have an unfinished basement that has a sump pump. I have a small backyard with a vinyl in-ground pool that takes up half the yard and the deck takes up the other half.

Every time it rains (heavy) the basement floods. The water enters from the half/escape window. The drains in the sump-pump don't drain according to the amount of water pouring down.

Would a paved (brick) landscaping job with a covered drainage ditch to channel the water away from the basement be advised or do you have other suggestions? i would like to finish my basement.

Thank You
Steven
Patio drainage design
by Chris
(New Britain, CT)
Patio Drainage Design
I am building a patio that is 12' x 14'. I can't really slope the entire patio away from the house because the land slopes slightly towards the house. I am thinking of placing a storm drain in the middle of the patio that will act like a "funnel" too keep standing water from forming. (This drain will tie into the already existing 4" diameter pipe that connects to the city drain.)

My question is: Will one drain be enough for a patio this size or should I place more drains in different areas of the patio? (Or alternatively, is there a formula for how many drains are necessary per square foot of patio?)
Acceptable Water Drainage
by Jake
(Illinois)

I have a brick paver patio that was installed and after a good rain we have some puddling. I was wondering, what is an acceptable drain rate on water? Are there any industry standards that say X amount of water should drain in X amount of time?

After 1-2 hours the water is gone.

ANSWER
Hi Jake,
I don't know of any industry standards stating how long it should take for water to drain away, but 1-2 hours is too long in my opinion.

There are, however, standards as to what the correct pitch should be so that water drains away correctly. That is 1/4" per foot, or 2%grade.

In your situation, the severity of the problem would depend on where it is collecting. If it is near your house it's more serious than if it is in the center or at the perimeter.

You could also have them relaid correctly. That is the nice part about pavers...they can be relaid easily.

I hope this was helpful. Please reply if you have further questions.

Susan
Join in and write your own page! It's easy to do. How? Simply click here to return to Patio Design Questions.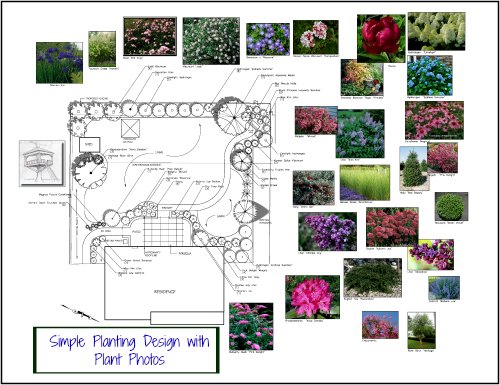 If you enjoyed this page, please share it!